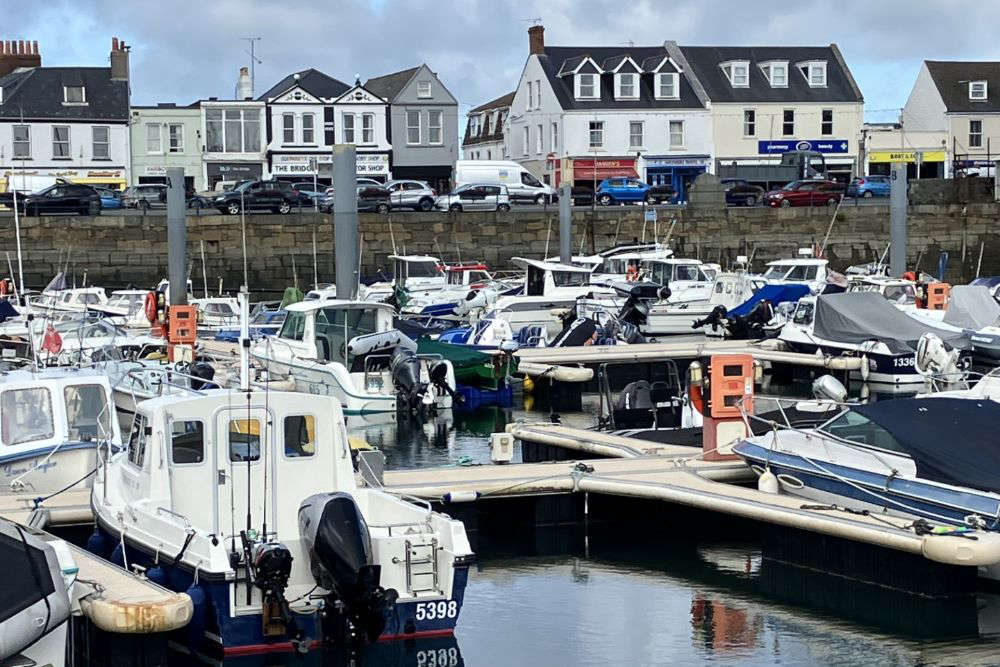 Hardest hit will be leisure boat owners who face 12%-22% increases above inflation to their mooring fees for the year.
The rise in mooring fees was announced in late August and since then Guernsey Ports has consulted with boat owners, and more widely, those who use its facilities.
Behind the increase is a need for Guernsey Ports to stem its losses, estimated at £6M for 2023.
£30M has been given to the trading arm since 2020 when Covid decimated passenger numbers. That impact is still being felt nearly two years after Guernsey became the first place in Britain to remove restrictions, with passenger figures both by sea and air still 15% down on 2019 levels.
Colin Le Ray is the MD of Guernsey Ports:
"Given the current pressure on States finances, it was felt important to make significant inroads in reducing Guernsey Ports reliance on general revenue.
We identified where there is scope for raising additional income now, and focusing on user charges means the greatest contribution will be from those who benefit most from the facilities we provide."
We are also aiming to reduce our operating costs. A full review of expenditure is underway to identify savings and efficiencies. However they may take more time to realise the full benefits, and cost savings alone will not be sufficient to return Guernsey Ports to a fully self-funding position."
The financial transformation will see around £5M generated by fee level rises next year.
Ports say for many, they'll be relatively small. For example, an adult sailing to or from the UK will pay 71 pence more, and 82 pence more when flying. These increases will be part of the ticket price.
The mooring fees at the marinas will see the greatest increase, at between 12% and 22% above inflation, which is currently running at around 7%. It will mean a marina berth for a medium-sized boat will cost £400 more a year from April. The larger the vessel, the more the owner will pay.
This is opposed by many boatowners, who took part in the consultation and meet this evening (14 November) to discuss the proposed increases for 2024.
They warn 60% may consider selling their boats if a full three year of increases is brought in. But, Ports stress that the fee level rises are for 2024 only.
Future tariff changes will depend on an evaluation of the impact of the fees on users and also how passenger numbers into Guernsey fair next year.