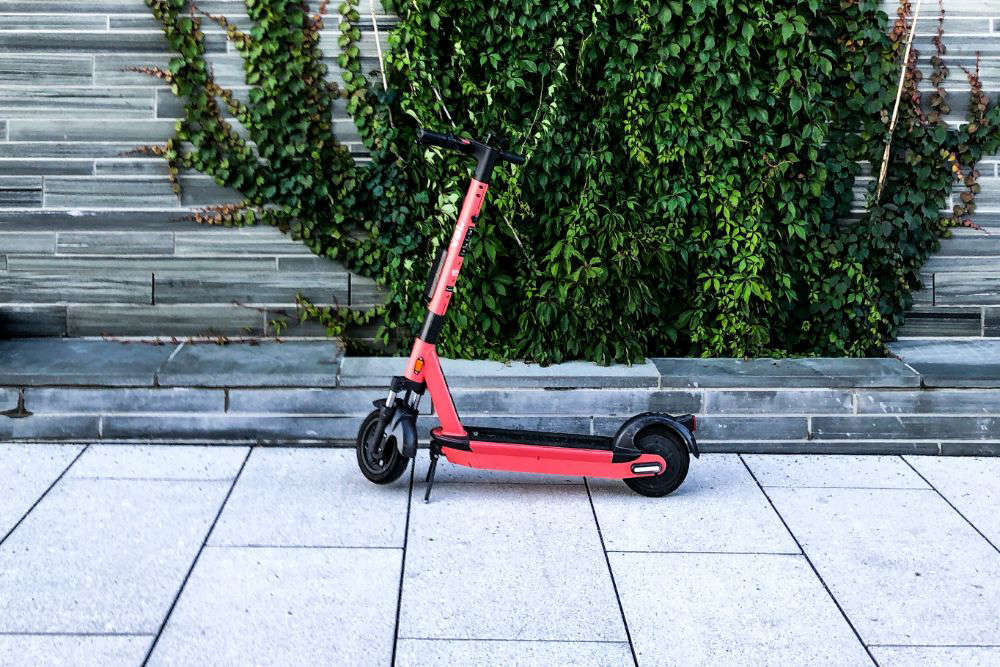 EVie wants to trial e-scooters in the Channel Islands.
The company, which currently operates on-demand electric bikes in Jersey and Guernsey, says an e-scooter test would require government backing.
Their use is allowed with certain conditions in many European cities, such as Copenhagen and Amsterdam, but is not permitted on public land in the islands at the moment.
A rental e-scooter trial began in London last year and is due to run until November 2022.
They're also being tested in other UK cities - including Nottingham, Newcastle, and Cambridge.
If it happened in Jersey, e-scooters could be hired out in the same way as electric cars and bikes are currently hired out.
EVie founder Gavin Breeze says it's possible if the island wants to do it.
"All the tools that we can bring to bear as a managed transport operator can be used to manage a closely-monitored EVie e-scooter trial.
If that is deemed to be the best way to approach it, rather than allowing individual sales of e-scooters which can supposedly only be used on private land, and that is happening, wouldn't it be better to do it in a controlled way, where it can be measured? Allow people in, ban them if necessary. Make sure they can only be used on pavements, or roads, or vice versa - and only in places where they are deemed to be useful.
It could be that certain areas of the island are deemed to be e-scooter-free zones. We can do that from the EVie platform whereas if you just allow them to roam free then there's no way of controlling it.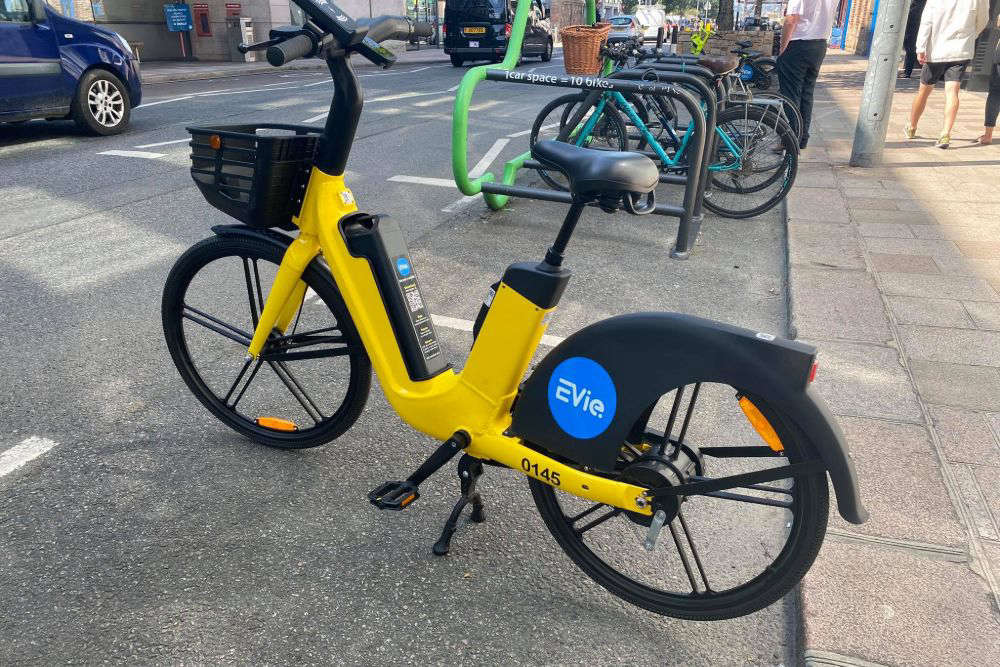 We can manage the take-on of users, make sure the qualifications are agreed - like what will be their age, do they have to have an existing driving licence? We can also even base the take-on on previous behaviour patterns we have seen on Evie bikes, and people who have misbehaved on the bikes may not be able to participate in the trial.
We have a lot of background data from the last couple of years of running Evie bikes and cars which could be brought to bear for running a managed, controlled trial in Jersey."
More than 1,300 casualties involving e-scooters were recorded across England, Scotland and Wales last year.
It was reported yesterday (13 June) that a 71-year-old pensioner died in hospital in Nottinghamshire after being hit by an e-scooter ridden by a 14-year-old boy.
Mr. Breeze says a trial is the only way of answering safety questions.
"I think that there will be people who hate the idea of e-scooters and a lot of people who will love the idea of e-scooters.
I think the direction of travel for mobility as a service, which is gaining traction around Europe, is that people want a sustainable way of getting from A to B without adding increased pressure on parking and so on.
There are hesitations and issues around safety and it could be that the island mandates the use of headwear.
It could be that it mandates their use on roads rather than pavements or the other way around.
We are not in a position to dictate, but we can suggest based on what has happened elsewhere."
There have been ten recorded incidents of people being given words of advice by Jersey Police relating to e-scooters, with one reported for riding on the road at speed.
Last month, Guernsey's Traffic and Highway authority said the island's government would await the outcome of the UK trial.
"The Committee for the Environment & Infrastructure is awaiting the outcome of UK trials on the escooters to see what plans they develop.
When those results come through, the Committee has said it will then consider whether to support e-scooters and other personal light electric vehicles on the island. Any legal use would require a legislation change, however."
The Government of Jersey says it can't comment before the new Council of Ministers is in place after next week's election.