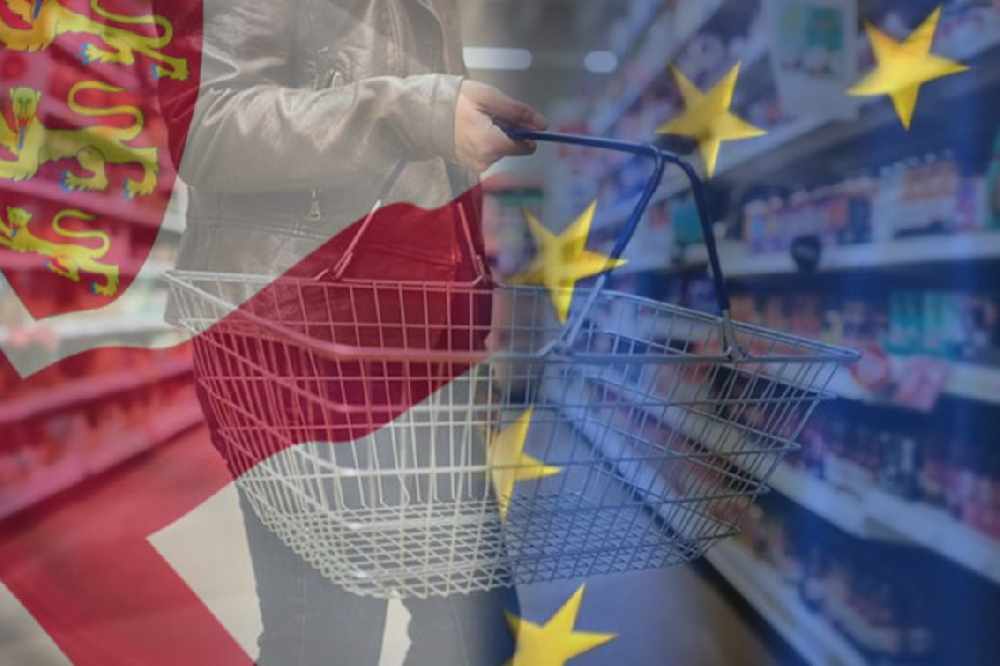 A leaked UK government dossier has warned of the need for airdrops of food and medicine to the Channel Islands if the country encounters a second wave of coronavirus and a no-deal Brexit this winter.
The Sun's reported on the Cabinet's emergency plans, amid growing concerns of a worst-case-scenario if the virus spikes and there is no trade deal with the EU.
It warns the Channel Islands could need military airdrops to avoid running out of food.
A British government spokesperson told the paper it was not a forecast or prediction, but it was responsible to be ready for all eventualities.
The document also details the potential for the Navy to be required to prevent illegal fishing by european boats in British waters.
The Sun says it warns of food and fuel shortages, public disorder and price hikes.
How the story was reported in The Sun at the weekend: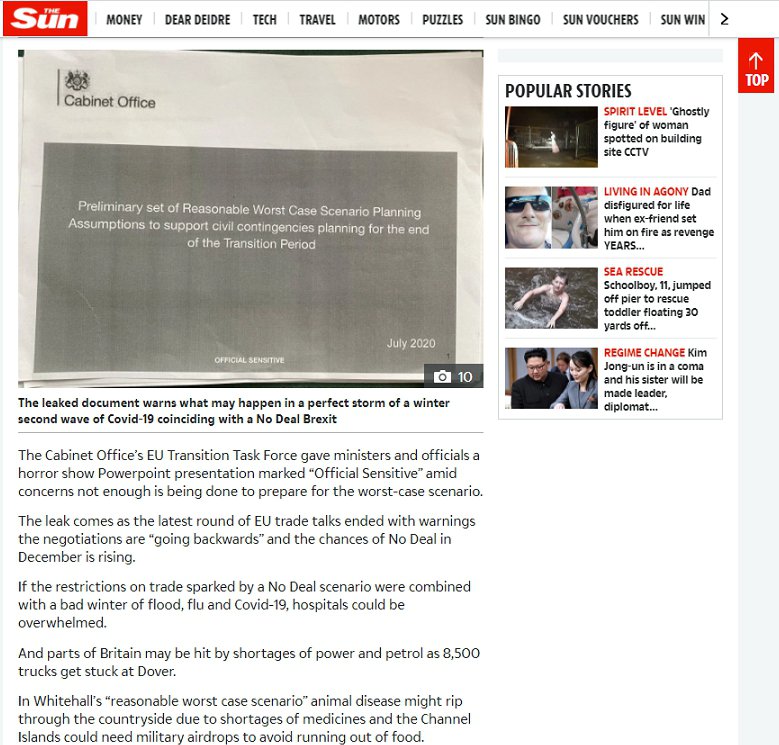 Talks between the UK and the EU are continuing to try and secure a trade deal before the Brexit transition period expires on 31st December.
Guernsey's government has responded to the story by saying that the island is preparing for all eventualities.
The island's most senior politician, Deputy Gavin St Pier says Guernsey is in 'close dialogue' with the UK's negotiating team to 'ensure our interests are taken into account' and that we are 'prepared for any scenario'.
He's called the worst-case-scenario 'very unlikely' but says it is 'right and prudent' to plan for them.
Jersey's External Relations Minister Senator Ian Gorst has echoed that message and says all eventualities include no agreement being reached.
"The UK Government continues to negotiate at pace with the EU to put in place a future trading relationship ahead of the end of the Transition Period on 31 December 2020. Government of Jersey officials are engaging regularly with representatives from Taskforce Europe, Cabinet Office and other lead UK Government Departments to ensure Jersey's interests are understood in these negotiations.
"Building upon the extensive cross-government planning for a possible No Deal prior to the UK's exit from the EU earlier this year, as well as all of the work done tackling the COVID-19 pandemic, we continue to prepare for all possible eventualities; this includes a 'No Further Negotiated Outcome' as a result of the ongoing negotiations, and any potential disruption this could cause."