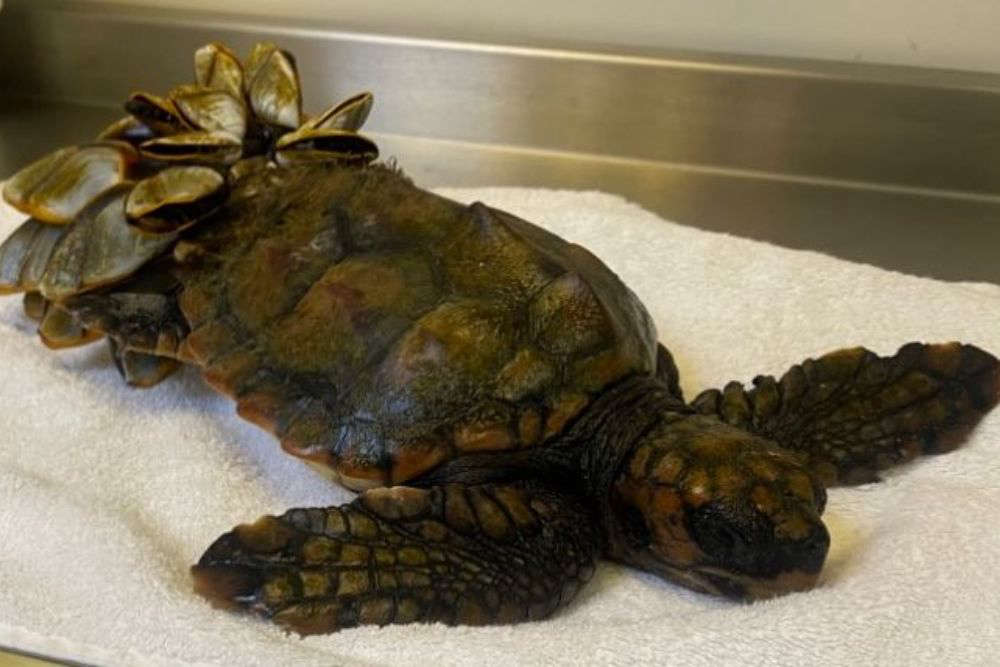 A Mediterranean sea turtle was discovered by a couple in Guernsey this morning.
Michael and Michaela Le Page were walking their dog along Chouet around 9.30 this morning (6 November) when they spotted something unexpected - a young loggerhead turtle.
Michael says he was shocked when they realised what they were looking at:
"We were quite lucky that we spotted him really, because he was in a big bundle of seaweed.
I was going to put him back in the water but I saw a whole string of barnacles attached to his shell and thought that they better be removed - they were really heavy and weighing him down.
To be honest, we thought he was dead at first, but thankfully we got him to the GSPCA."
The local animal shelter has nicknamed the creature 'Barnacle Bill', and says he will be in the wildlife room for the next few weeks warming up.
'Barnacle Bill' is just under one foot long and weighs 1.255kg.
The GSPCA suspects the strong winds from Storm Ciaran brought the sea turtle to the English Channel.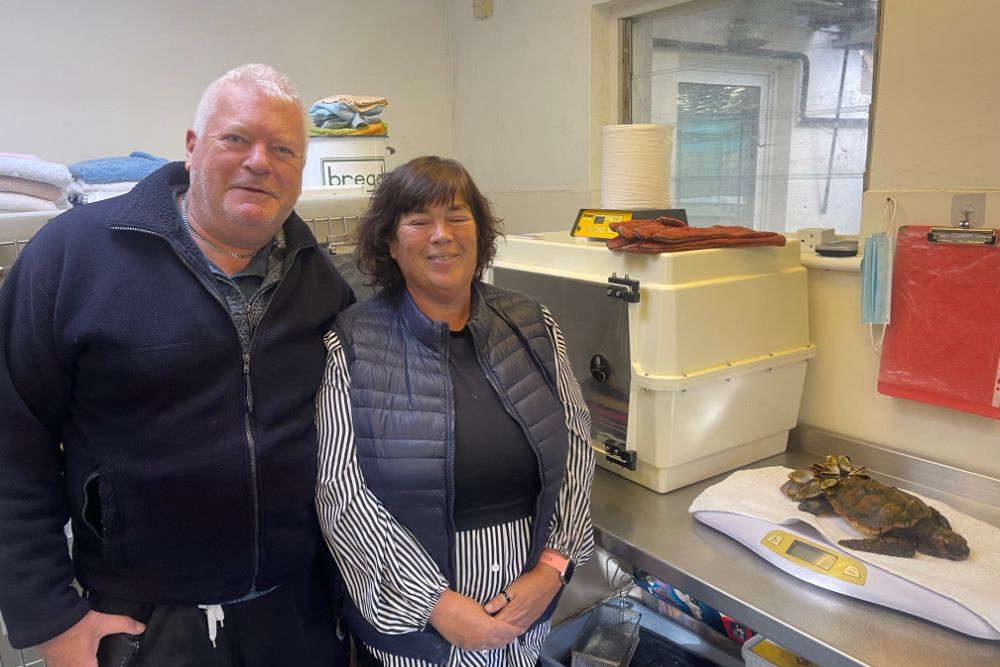 Michael and Michaela Le Page stood next to 'Barnacle Bill'
Vet John Knight visited the Shelter and removed the mussel shells and administered antibiotics. Steve Byrne says the loggerhead needs lots of TLC and warmth but is swimming happily.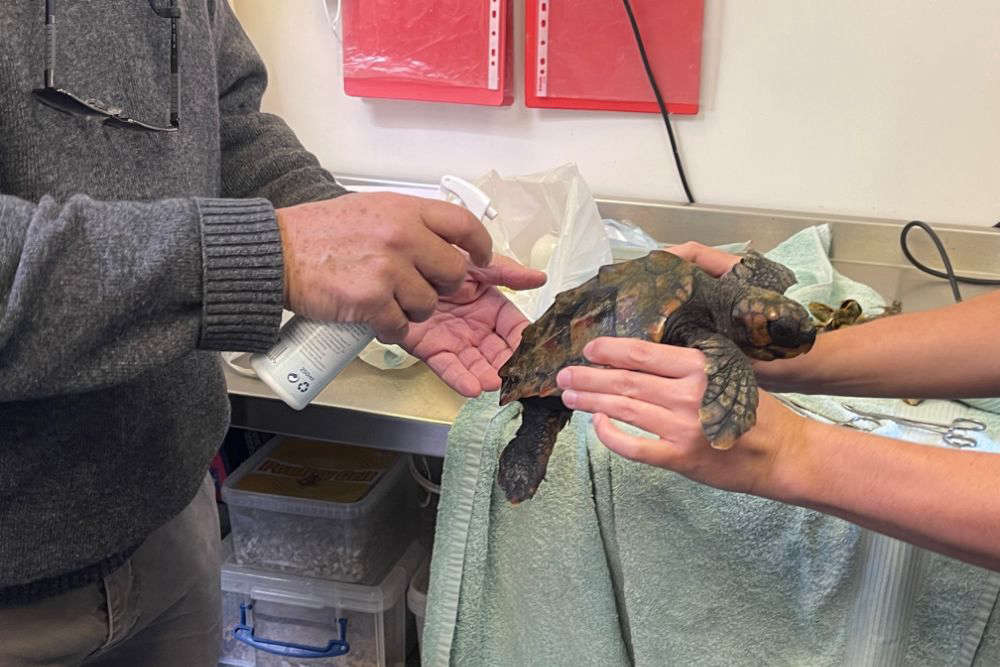 'Barnacle Bill' with mussels removed.