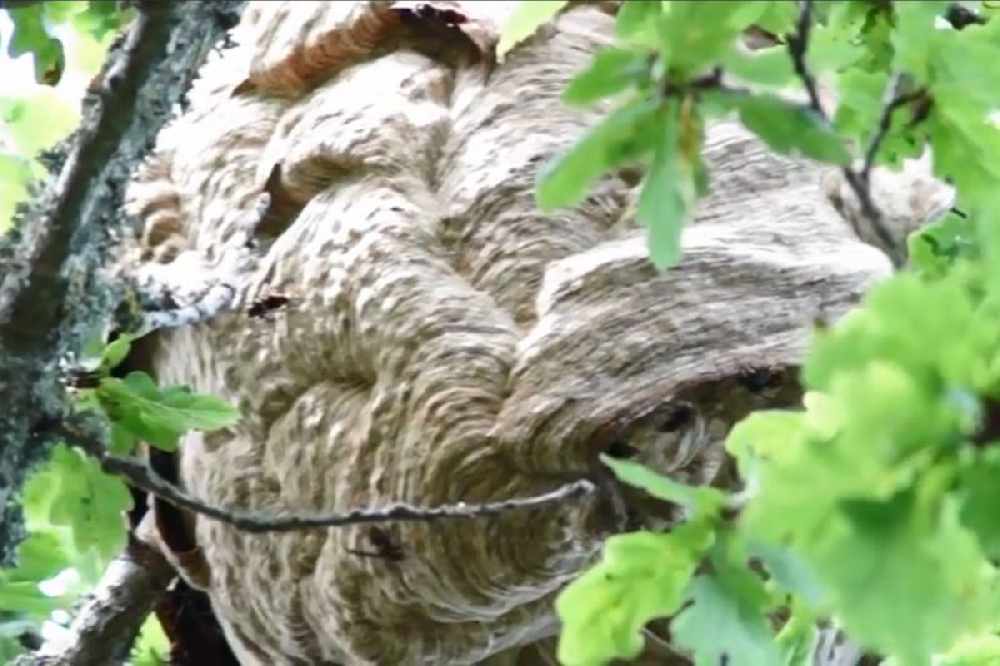 The States' strategy to counter the threat of Asian Hornets in the Bailiwick will be that of 'containment' according to a leading expert.
Francis Russell, the States Asian Hornet Project Co-Ordinator says the process has been effective but the island is now under constant pressure from the aggressive insect.
He says he doesn't think they it's possible to repel them.
'I don't think we're going to defeat it because of the numbers on the French mainland and also the numbers that are getting established on Jersey means we're always going to be faced with Asian Hornets.
'Our strategy has always been to contain the population as low as possible and stop them from establishing to the point where we can't do anything.'