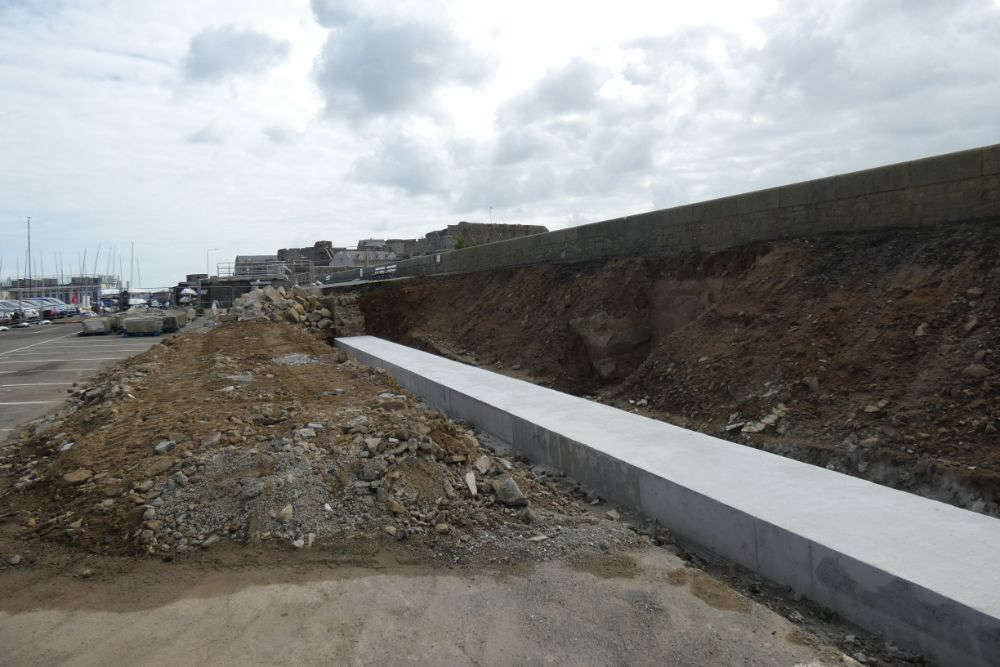 25 metres of the Castle Emplacement walkway will be closed off to the public until early December.
Guernsey Ports began working on the site in July (2023) after it discovered a defective surface water drainage system had damaged the sea wall.
The company said the condition of the section has deteriorated over the years.
A new walkway will be built with reinforced concrete foundations and a new granite wall with improved surface water drainage.
Project Manager Joe Armstrong says good progress is being made:
"The damaged section of the wall has been demolished, reinforced concrete piles have been installed and a reinforced concrete ground beam is currently being constructed.
The reconstruction project has been designed and managed by Guernsey Ports' Commercial & Infrastructure Team. The works are being undertaken by local contractors following a competitive tender process at a cost of around £400,000."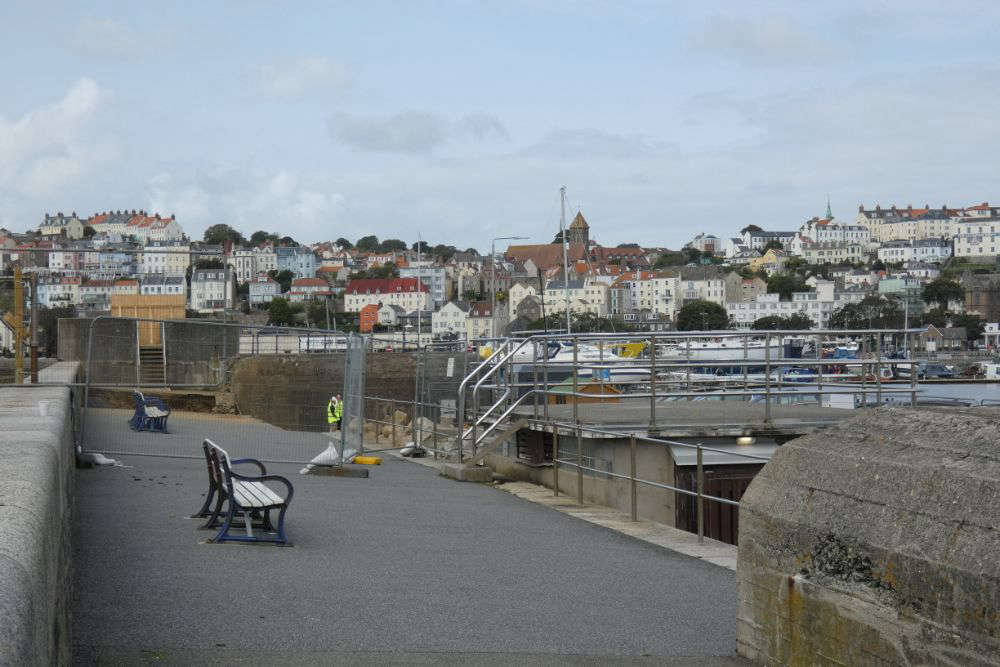 He says there will be minimal disruption for the public:
"This section of the top walkway is closed off, fortunately, the public can use a section of steps next to the nearby bunker to come down and walk along. The parking wise - that's unaffected. So it's really just the rowing boats that we've had to temporarily move around 50 metres to the west."