The Corn Riots Festival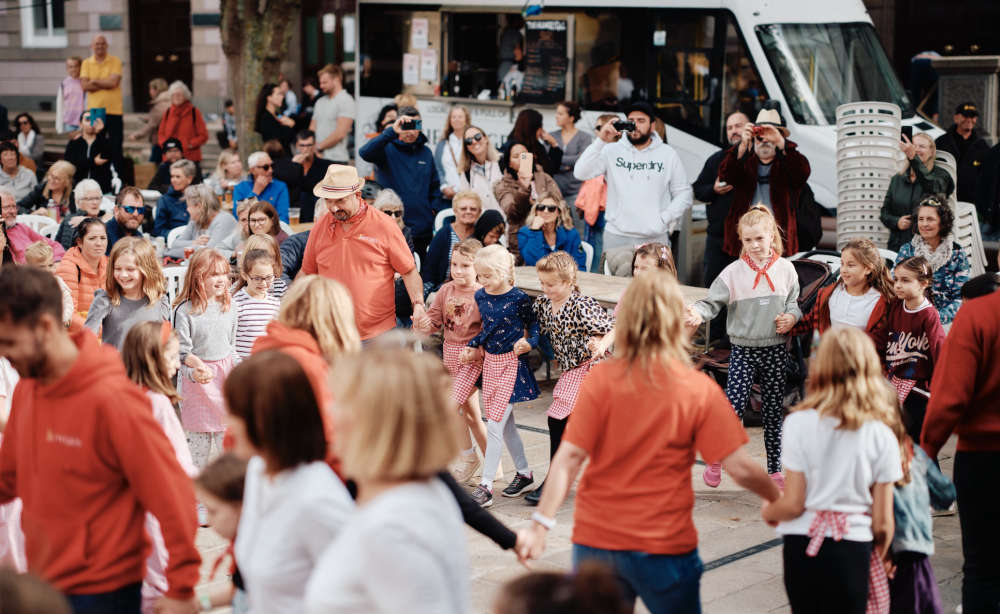 Experience a celebration of Jersey's culture and history in the heart of St Helier!
---
The Corn Riots Festival, La Folle d'Avoût, is being held in the Royal Square on Saturday 30 September and Sunday 1 October.
Come and join a celebration of Jersey's culture and history, with food and drink stalls, a chance to hear about Jersey's history, and a fantastic line up of Jersey bands – the full list can be found here.
Wanted: Musicians
Do you play an acoustic instrument? If you do, bring it along to the Musical Riot Play-Along on Sunday at 12:45 and join in. The set list includes Queen's I Want To Break Free and Stuck In The Middle by Stealers Wheel, as well as Jersey songs Proud To Be A Bean and Oui R Ouen. You can download the chords and practice, or come along and follow the instructions.
Learn Jèrriais!
The Corn Riots is a chance to celebrate Jersey's native language.
Learn how to say five Jerriais phrases this week on Channel 103 and learnjerriaise.org.je. If you like it, it could lead to lessons!

About the Corn Riots
The Corn Riots Festival was established to commemorate the 250th anniversary of 28 September 1769, when Islanders stormed the Royal Court. The rioters were frustrated with food shortages, rising prices, unfair taxation, and Jersey's power structure. Their actions led to the Code of 1771, which set controls on the authority of the Royal Court and States Assembly.
Today, the festival is an annual celebration of Jersey's culture and creativity and expression of its potential to change the Island.