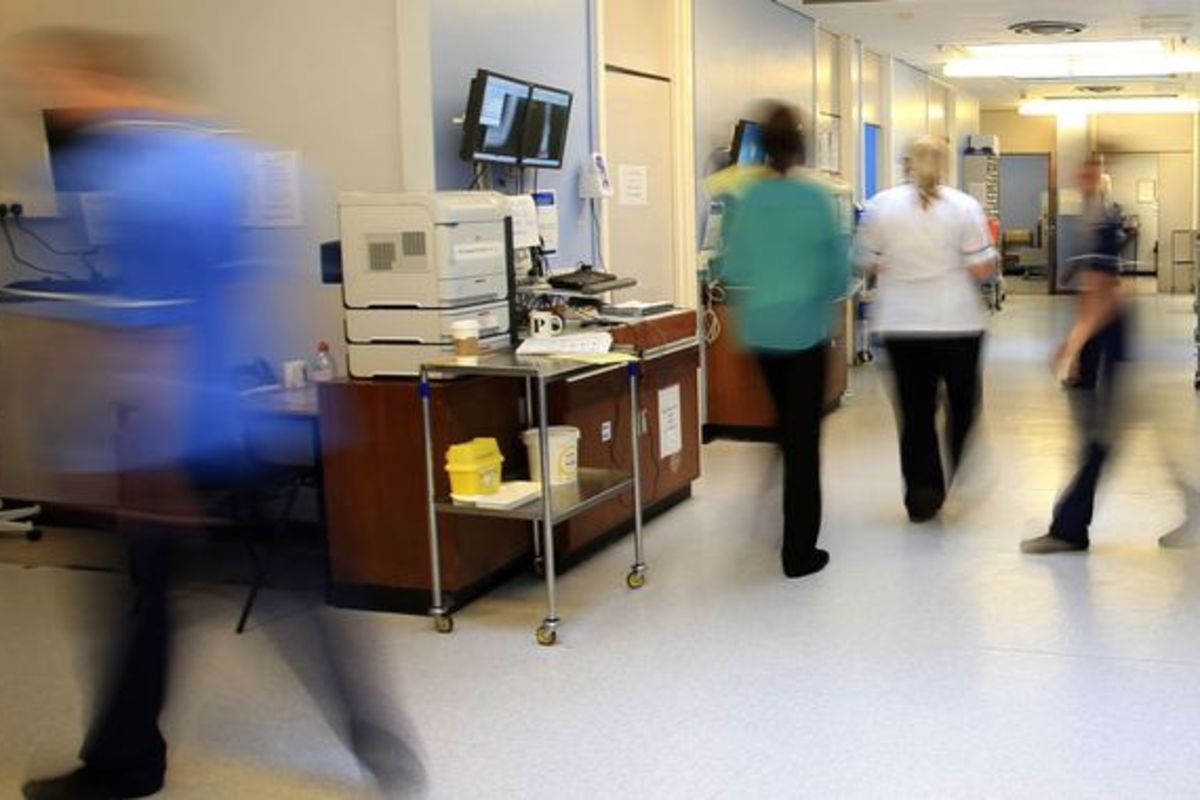 Two St Helier green spaces are being considered as sites for Jersey's new hospital, which the Town Constable has spoken out against.
Constable Simon Crowcroft has lodged plans to veto St Andrew's Park as a potential location for Jersey's new hospital.
The government's new shortlist of sites has been announced - including the green space at First Tower, as well as People's Park which was previously being considered.
The others are Overdale, Five Oaks and Millbrook playing fields.
Constable Crowcroft says he wants States Members to have an early vote on the matter to put local residents' minds at rest:
"It is regrettable that the Government of Jersey does not appear to understand the value of public parks despite the many debates that have taken place in recent years and despite decisions by the States Assembly over the years not only to protect those parks which we have but also to add to the quality and quantity of public green space in the Island.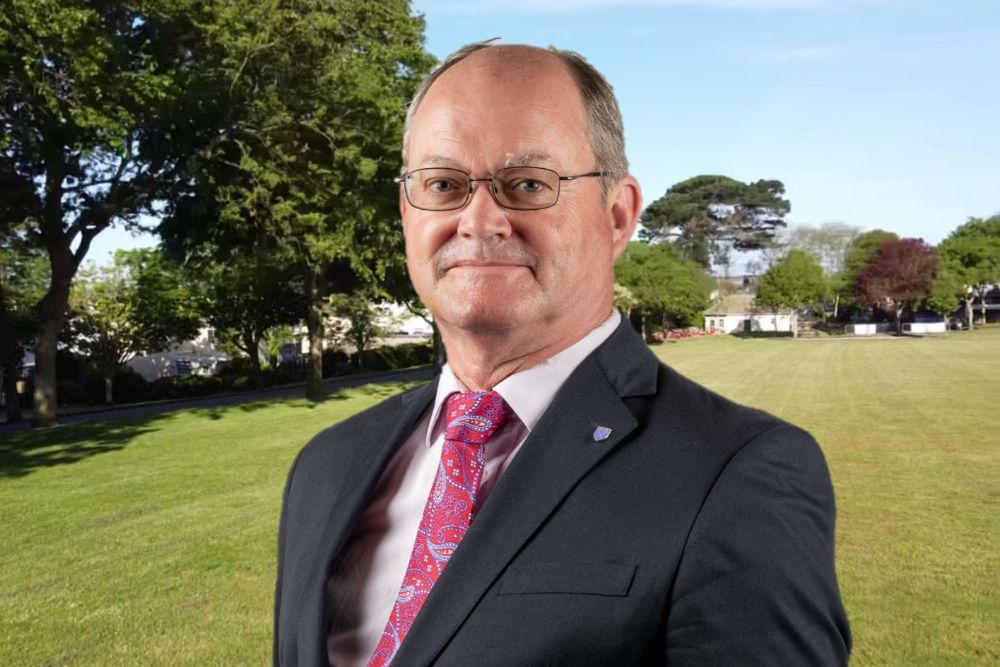 "In putting forward a shortlist of potential sites for Jersey's new hospital that includes People's Park, the Government is attempting to disregard the decision of the States Assembly taken last year on 13th February which specifically rules this out.
"It may be argued that it is 'the process' that leads the Government to do this, but I would argue that this latest round of site selection in the expensive saga of Jersey's new hospital project has already failed, unless, of course, this is but a cynical ploy to divert public attention away from other sites on the list which have not already been ruled out by the legislature."
A list of 82 possible locations were considered and whittled down to the final five using criteria formed by health clinicians the 'Our Hospital Citizens' Panel'. No politician was involved in the site selection process.
The government says landowners and parish officials were contacted and told before today's announcement. However, Constable Crowcroft says the Parish of St Helier was not consulted.
A preferred site from this shortlist will be recommended by the OHC panel in September, which will be debated in November.
The newly-appointed design and delivery partner, ROK Construction and FCC, will now look in more detail at the suitability of each site, which politicians want to be delivered by 2026.
Considerations include the impact on the environment, infrastructure, cost, and any specific site issues.
"This is an important step forward in the delivery of a new hospital for Jersey. From the outset we have been committed to ensuring there is an independent, transparent and fact-based site selection process and it has delivered this shortlist.
"Jersey's clinicians and medical professionals have been involved from the beginning, as well as a specially created Citizen's Panel. More than 280 Islanders responded to the call for sites and made 340 site suggestions. This approach has meant that Islanders have been at the very heart of this crucial process, for which we thank them.
"Each of the sites presents its own unique set of challenges and opportunities and we know there will be a high level of public interest and, potentially, concern but it's important to stress that more work has to take place over the summer before we can announce the final preferred site in the autumn." -Senator Lyndon Farnham, Deputy Chief Minister and Chairman of the Political Oversight Group.
The full list of sites at one point being considered were:
B&Q plus Powerhouse
Bagot Road Field
Bellozanne Valley
Cineworld + AquaSplash
Cyril Le Marquand House plus Lempierre Court
Commercial Buildings
D'Hautree
Dual site - General Hospital and Overdale
Elizabeth Harbour
FB Fields
Field 1219, La Grande Route de Mont a L'abbe
Field adjacent to St Saviour's Church
Field behind B&Q
Field H1550 Westmount
Field H1551 Westmount
Field north Of Union Inn
Field opposite St Saviour's School
Fields at junction La Rue de la Retraite & Le Boulivot de Bas
Fields behind and including Millbrook Playing Fields
Fields behind Millbrook Playing Fields
Fields off Highview Lane
Fields off La Grande Route de St Jean
Fields opposite Rondel's Farm shop
Fields south of Airport
Fields to the north of Five Oaks
Fire Station + Old Police HQ
Fire Station + Old Police HQ + No 46 + Rouge Bouillon
Former Ann Street Brewery
Former B&Q site
Former Jersey College for Girls site
Former Pontins site
Fort Regent
Fort Regent + South Hill
General Hospital
General Hospital + Kensington Place and Westaway Court
General Hospital + Cyril Le Marquand
Government House
Grainville Playing Field
Grainville School
Greenfields, Five Oaks
Jardins de la Mer Car Park
Jersey Gas site, Tunnell Street
La Collette
La Fregate plus Jardins de la Mer Car Park & Cineworld
La Fregate Reclamation
La Motte Street
Le Masurier's land Bath Street
Longueville Nurseries
Millbrook Playing Fields
New North Quay + Old Harbour
Normans Site, Five Oaks
Normans Site + JT +JEP + Health sites + Fields, Five Oaks
Old Harbour Reclamation
Old JEP plus Health sites, Five Oaks
Old JEP plus Le Geyt Centre + Health Sites, Five Oaks
Old JEP Site, Five Oaks
Old Les Quennevais School
Overdale
Overdale Hospital including Crematorium
Overdale + Fields 1550 & 1551
Overdale + West Park
Overdale + Westmount Escarpment
Parade Gardens
Parade Gardens + General Hospital
Parade Gardens + Westaway Court & Maison Le Pape
Parish of St Helier Parks Department
People's Park
Pier Road Car Park
Randalls + Parade Gardens
Remaining IFC Site
Sacre Coeur building site
Samares Nurseries
Snow Hill Car Park
South Hill
Springfield Stadium
St Andrew's Park
St Clement's Golf Club
St John's Manor
St Saviour's Hospital
St Saviour's Hospital + Clinique Pinel
St Saviour's Hospital + Clinique Pinel & Rosewood
Summerland plus Ambulance station
Swimming Pool plus Glacis Field
Tamba Park
The Limes
Warwick Farm
Waterfront - Zephyyrus + Les Jardins De La Mer
West Hill
West Park
Westaway Court
Westmount Quarry