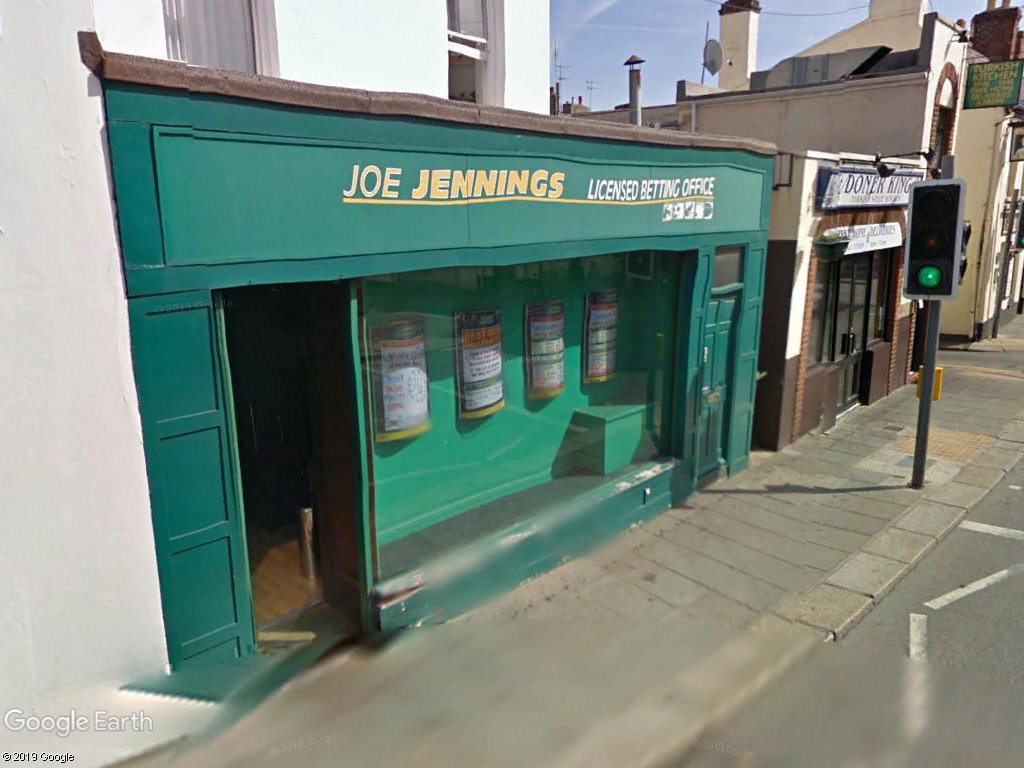 Image Credit: Google Street View
A 39 year old man has been arrested in connection with a disturbance in a St Helier bookmakers, in which £9,000 was stolen.
He was arrested on suspicion of affray and larceny at 2:45pm, following a police appeal issued this morning.
The force says a man was chased into Joe Jennings bookies on Cheapside, by a man allegedly wielding a knife.
While that was happening the large sum of cash was taken in what's been described as an 'opportunist theft' and not a planned robbery.
A 36-year-old man was also arrested and released on bail.