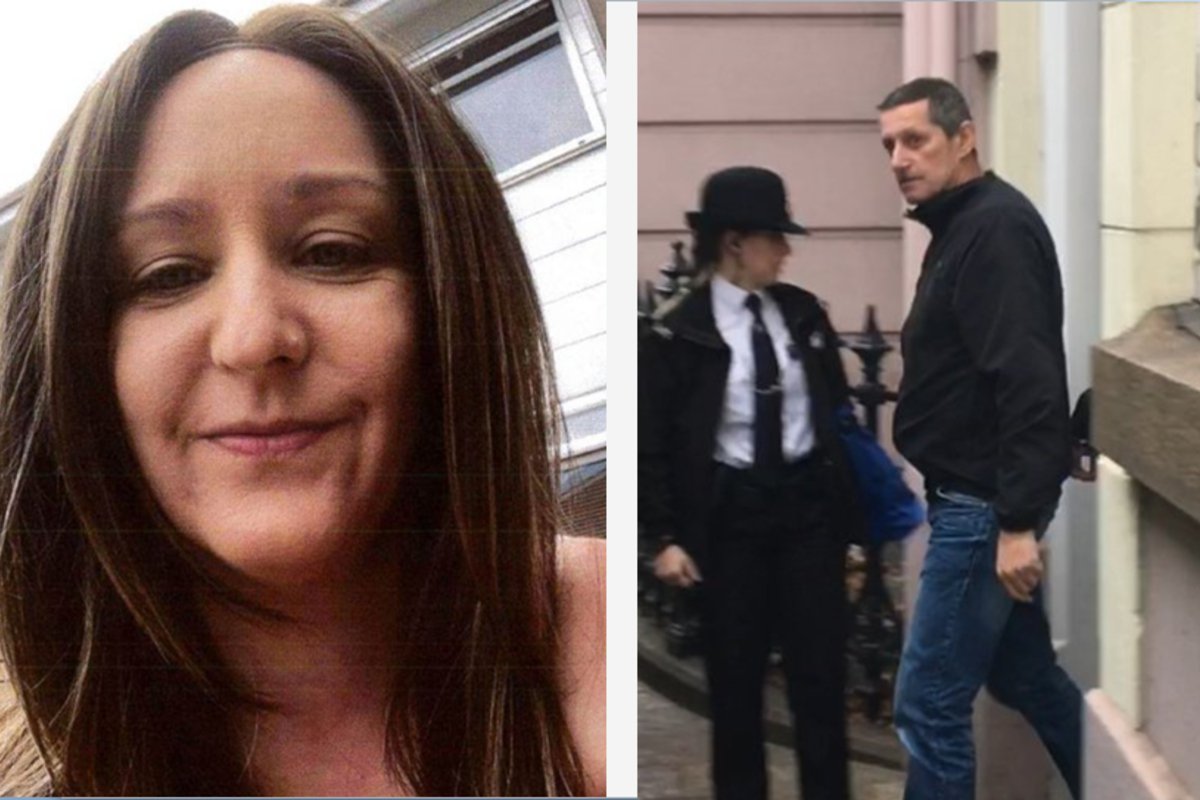 The jury in the trial of Jamie Lee Warn has been told 'it isn't possible to be sure' that he murdered Zsuzsanna Besenyei in Jersey last year.
Mr Warn is accused of killing his secret lover, hiding the body in her car boot for three days, before dumping the remains and car in the middle of night.
The Prosecution and Defence have both given their closing statements to the Royal Court.
DEFENCE CLOSING STATEMENT
Advocate James Bell, defending, said there are 'so many vital questions that are unanswered' - including how, when, where and why she died.
He pointed out that a cause of death recorded by Dr Russell Delaney was recorded as 'unascertained'.
Mr Bell then emphasised that there was no precise date of death, it isn't known how long she was in the water, there were no defensive injuries on Zsuzsanna and no evidence of her being restrained.
The defence then told the jury there was no crime scene. Crime Scene Investigator Graham Dryland gave evidence, in which he said there were no obvious signs of disturbance or cleaning in Mr Warn's house. No DNA of Zsuzsanna was found in her car boot.
Advocate Bell also said there was 'a lack of a motive', as they were friends for years and Mr Warn was Zsuzsanna's next of kin. He said it was "implausible to say he killed her over £150, as that just wouldn't happen."
The jury was then told CCTV of the person driving Zsuzsanna's car is 'insufficient', as you can't tell who and how many people are in the car from the footage.
On the issue of mobile phone evidence, the defence says there are 'gaps' and not all the data is there.
Mr Bell said internet searches made on Mr Warn's phone for tide times and the weather forecast aren't incriminating and that a search for how to turn off "iPhone location services" was plausible as Mr Warn had the device.
In conclusion, the defence accused the Prosecution of making 'tenuous points to prop up a case that is fundamentally flawed' and they were 'trying to construct theories with a lack of evidence'.
Advocate Bell said that on the evidence provided, the jury cannot be sure that Mr Warn was guilty of murder.
PROSECUTION CLOSING STATEMENT
The Prosecution claims that even though the evidence is circumstantial, it is still compelling and strong enough to convict Mr Warn of murder.
Advocate Simon Thomas told the jury that evidence showed that Zsuzsanna was healthy and didn't die of natural causes, so something must have happened after 7:30pm on Thursday 10th May to cause Zsuzsanna to fail to turn up to appointments and work.
He said Zsuzsanna's and Mr Warn's phones both hitting masts together in First Tower and St Helier between 10th and 13th May proved he had her phone after killing her - and that explaining these things away is 'fanciful'.
The prosecution says the defendant sending texts between his and Zsuzsanna's phone was a 'very important part of his cover-up' to make it seem like she was still alive.
Advocate Thomas said phone searches for 'tide times' showed that Mr Warn was thinking of how to dispose of her body and that a search for turning off iPhone location services was part of his plan to conceal the body.
He added that Mr Warn's phone was tracked to the area of La Pulec Bay in the early hours of 14th May and that CCTV showed Zsuzsanna's car being driven by him en-route.
The prosecution said the only explanation for him being there was to dispose of Zsuzsanna's body at low tide.
Advocate Thomas says he then dumped the car at La Haule slip to make it look like suicide - and submerge the car in water to wash away crucial DNA evidence.
Dr Russell Delaney, who carried out the post-mortem exam on Zsuzsanna, said her body's state meant she had to be face down after death on a 'firm surface'. The Prosecution says that supports the theory that her body was hidden in her car boot.
In concluding, the prosecution says an argument over money led to the murder and he then tried to cover up what he'd done.
Advocate Thomas said the jury doesn't need to know how she was killed - as the evidence joined together proves she was murdered by Jamie Lee Warn.
The Deputy Bailiff will sum up tomorrow morning, before the jury retires to consider its verdict.