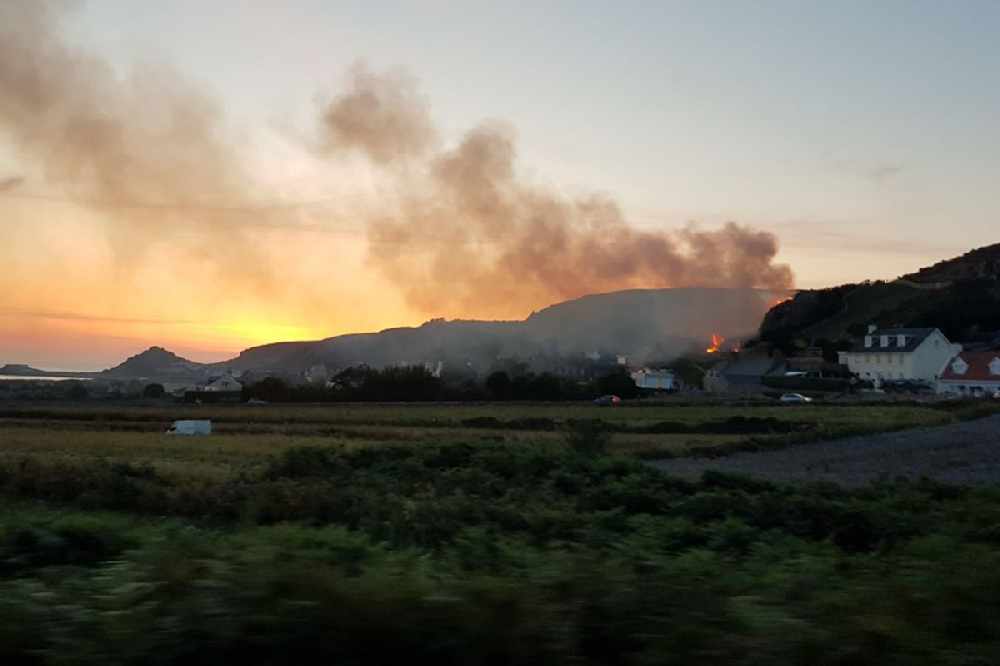 A previous wildfire at L'Etacq.
The Jersey Fire and Rescue Service is urging extra caution because of an increased risk of wildfires breaking out.
The Fire Severity Index is up to Level 4 because of the recent hot and dry weather and forecast wind conditions over the next few days.
Advice includes:
* Putting out cigarettes properly and not dropping them on the ground or out of car windows.
* Avoiding open countryside fires
* Not leaving bottles or glass in woodland as sunlight shining through glass can start fires
* Only using barbecues in a safe area and not leaving them unattended
* Not disposing of barbecues or hot ashes in plastic bins
* Reporting any fires to the Fire Service straight away.
"Since the relaxations in the lockdown restrictions, Islanders are returning to things we all enjoy most about our beautiful island, such as going to the beaches, exploring our coastlines and having barbecues, but now is not the time to become complacent.
"We are asking Islanders to be vigilant given the increased risk of wildfires and potential rapid spread. Please think before you discard any litter, hot ashes or any smoking materials. Across the UK, fire and rescues services are currently tackling a number of serious and widespread wildfires. These fires are extremely dangerous and spread rapidly through the dry vegetation. They are hugely demanding on resources and put people's lives, homes and businesses at risk." - Ryan Hall, Station Commander.
There have been six separate bin fires the Fire Service has dealt with over the past week.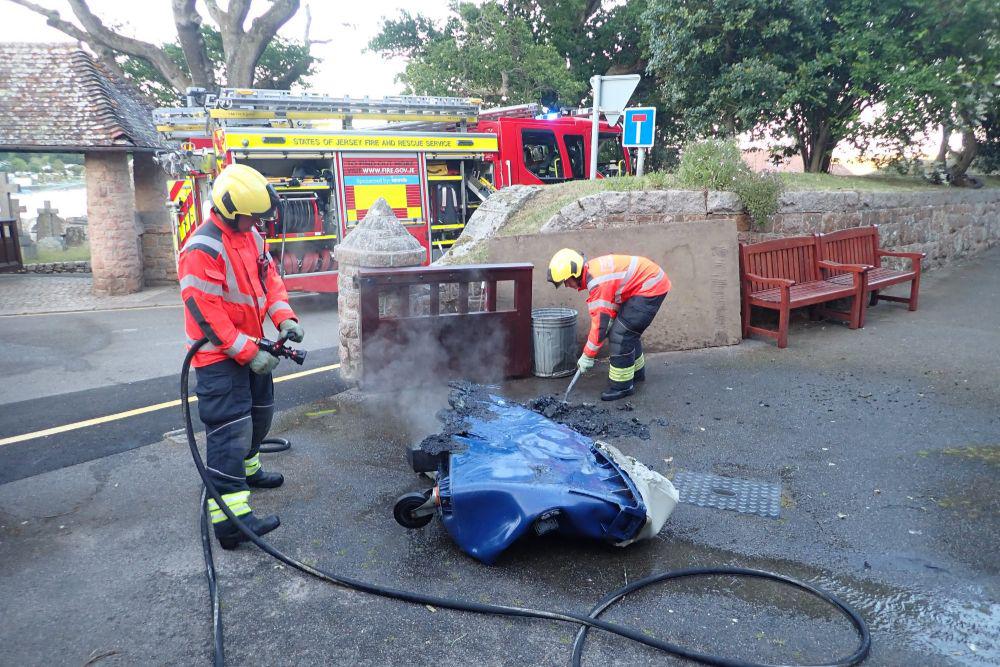 Picture Credit: JFRS.
Ahead of another sunny weekend, islanders are also being reminded to be careful when going swimming in the sea.
It's after two swimmers who had too much to drink had to be rescued last weekend. One was rescued by a kayaker.
"Just be mindful that the temperatures haven't yet risen in the sea, although a lot of people are venturing into it.
"It is a bit colder still and that can have effects on the body. Also, keep an eye on the tide and the conditions on the sea, don't get caught out whether its due to the swell or the tide dropping or rising and being cut off from land."