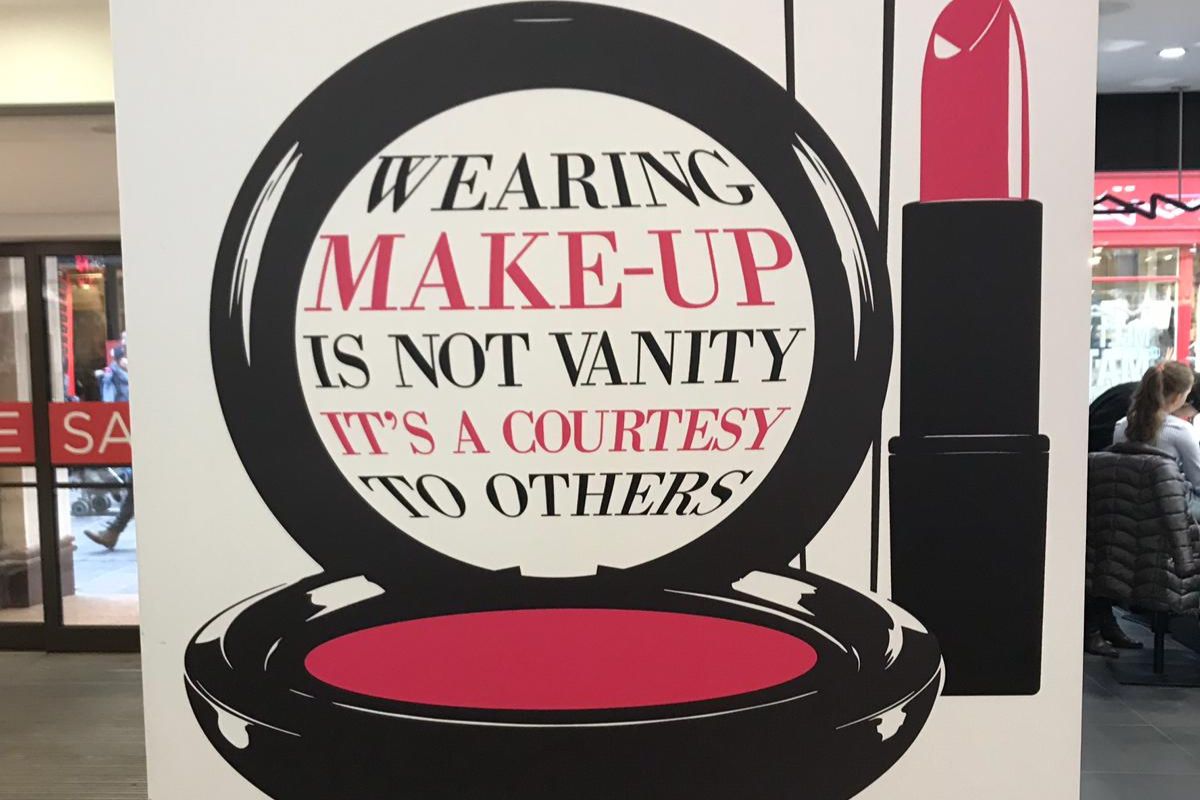 Image Credit: Josephine Liptrott.
A Jersey department store has removed a poster on its beauty counter that said wearing make-up was a courtesy to others.
Voisins has apologised for any offence after complaints about the LaNetta Maxfield quote.
The sign 'wearing make-up is not vanity, it's a courtesy to others' first drew criticism on social media last summer, but Voisins declined to remove it at the time.
Earlier this week a London-based actress tweeted about it, accusing the store of misogyny and sexism.
Apparently @Voisins Dept Store think misogyny & sexism are acceptable advertising strategies. Is it still the 1950s on Jersey?? Just disgraceful. If you have time, do fill in the quick online complaint to ASA. Thanks.https://t.co/LUtUYgB4uW pic.twitter.com/sMWQSExcfl

— Josephine Liptrott (@JoLiptrott) January 7, 2019
Here's @voisins beauty department letting women know our naked faces are so disgusting, it's only polite to render them marginally less offensive with make-up. Happy new year!
-Please RT to let @ASA_UK know you think Voisins should (lip)stick it! https://t.co/iyLoazSuPg

— Dr Louise Raw (@LouiseRawAuthor) January 7, 2019
On its Facebook page, Voisins says it has taken feedback on board and removed the sign. It says it was meant to be 'tongue in cheek'.