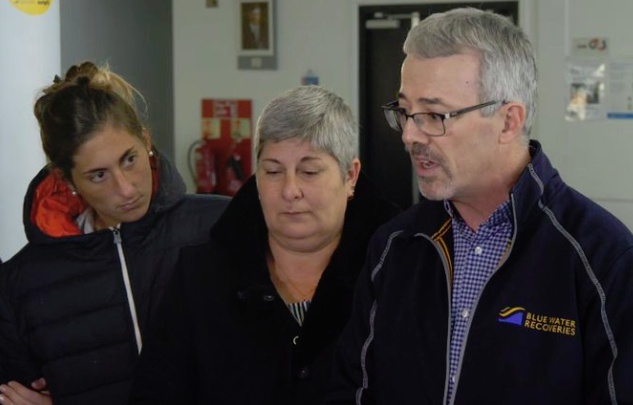 An underwater search for the missing light aircraft carrying Emiliano Sala and his pilot David Ibbotson is due to start this weekend
The footballer's family is in Guernsey and has been taken on a flight over where the plane is believed to have vanished last Monday night.
An official search ended on Thursday. Nothing has been found.
The privately-funded operation is being led by marine scientist and shipwreck hunter David Mearns and is likely to start on Sunday:
"We have sourced and hired a survey vessel, equipped with state-of-the-art search equipment, which will be used to conduct an underwater search for the plane's wreckage in the area of the last radar contact.
Based on current weather predictions, we are hopeful that the underwater search will begin on the weekend - most probably Sunday."
Shipwreck hunting expert David Mearns, who has been assisting the family of Emiliano Sala, says an underwater search is set to begin for the missing plane carrying the footballer.

Latest on this story here: https://t.co/kxZ5PSmiZZ pic.twitter.com/9DRV9Ckulv

— Sky News (@SkyNews) January 29, 2019
More than 4,000 people have contributed in excess of £260,000 towards the search.
Surface searches will continue in the meantime, with local fishing boats among those helping to look for any sign of the plane, which had been flying from the French city of Nantes to Cardiff.
Cardiff boss Neil Warnock has spoken publicly for the first time about the disappearance of Sala, 28, who signed from Nantes for a club record £15m.
"I have been in football management now for 40 years and it is by far the most difficult week in my career by an absolute mile. It's traumatic. I can't get my head around the situation."
.@CardiffCityFC manager Neil Warnock says it's been the "most difficult" week in his career after the disappearance of Emiliano Sala.

Latest on this story here, as an underwater search begins: https://t.co/aItS0ypAuW pic.twitter.com/66LaVxN86t

— Sky News (@SkyNews) January 29, 2019
Staff and fans of Cardiff are expected to wear yellow daffodils and pause for a moment of reflection on Tuesday for their match against Arsenal at the Emirates Stadium.
The Air Accidents Investigation Branch (AAIB) is investigating.