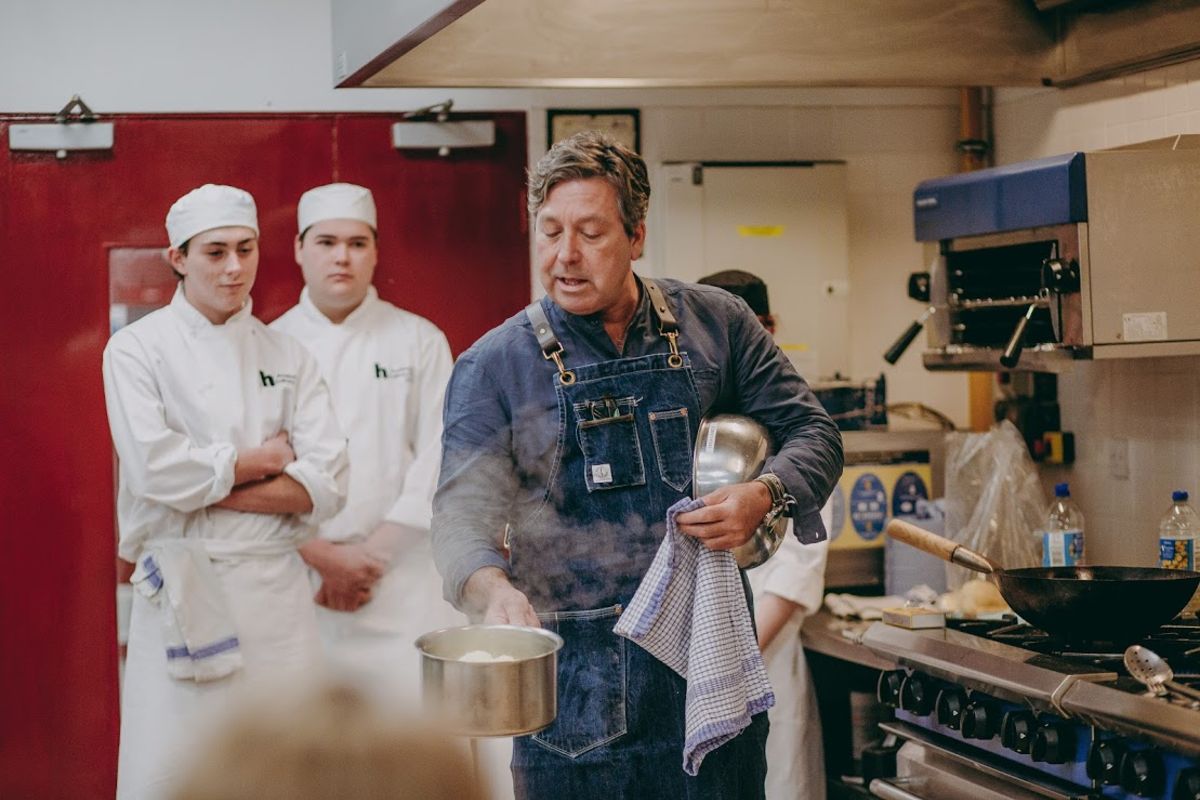 Celebrity chef John Torode has been giving Jersey's catering students a masterclass in cooking.
The MasterChef host prepared two dishes and showed them tricks of the trade before answering their questions.
The Highland College students were then challenged to recreate the meals.
Eileen Buicke-Kelly, the college's Director of the Academy of Culinary Arts and Hospitality studies, says it was a great opportunity to learn from such an experienced chef:
"John's passion for what he does really came across and he was such an inspiration to all the students"
She said it also gave the students the chance to demonstrate their culinary skills to a wider audience.