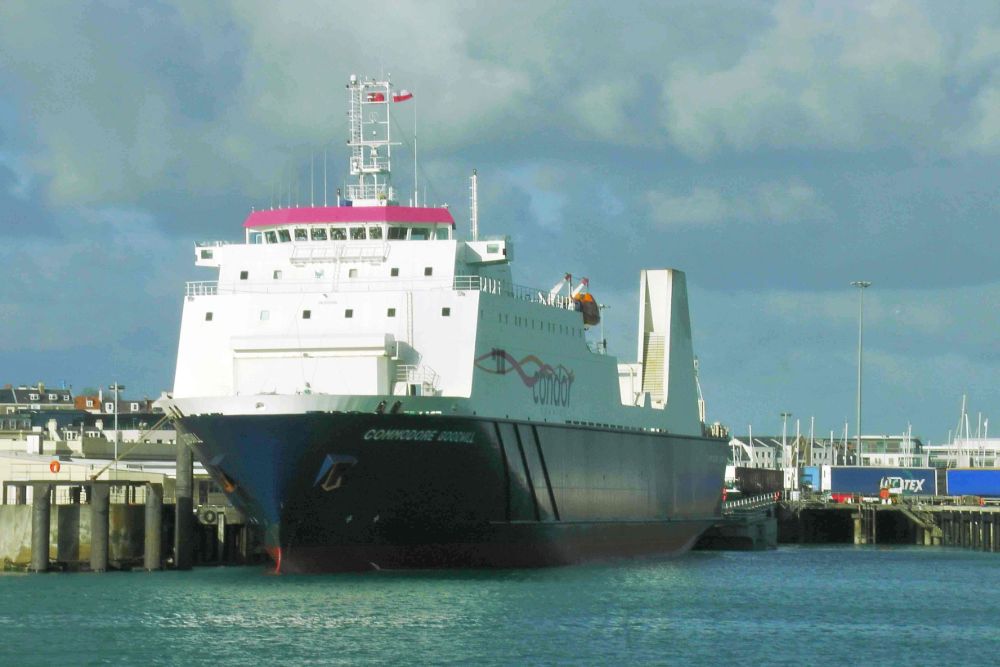 Credit: Condor Ferries
Condor has called industrial action by stevedores in St Malo, which meant a freight service to Jersey and Guernsey had to be cancelled on Saturday 23 May, 'very frustrating'.
The ferry firm says the stevedores employed by St Malo Manutention refused to load trailers without notice.
The Commodore Goodwill operates a weekly sailing to and from St Malo.
The stevedores have taken similar action on a number of occasions in previous years.
"The situation is very frustrating for our freight clients and our St Malo team, who are working hard to find alternative arrangements, as it is not the first time services have been disrupted. Over the past three years, we have seen numerous examples of such unnecessary industrial action by the stevedores which has led us to delay or cancel freight and passenger sailings." - Elwyn Dop, Condor Executive Director.
Condor is hoping to resume passenger sailings to Jersey and St Malo from mid-June, as long as government restrictions on travel and quarantine are eased.
It's hoped that services to Guernsey 'will follow later in the summer' and as such, is hopeful that further action will not have an impact.
"We are naturally very keen to restart sailings so we can support the inbound tourism market and provide travel options for Islanders. We can only hope that no further industrial action is forthcoming."