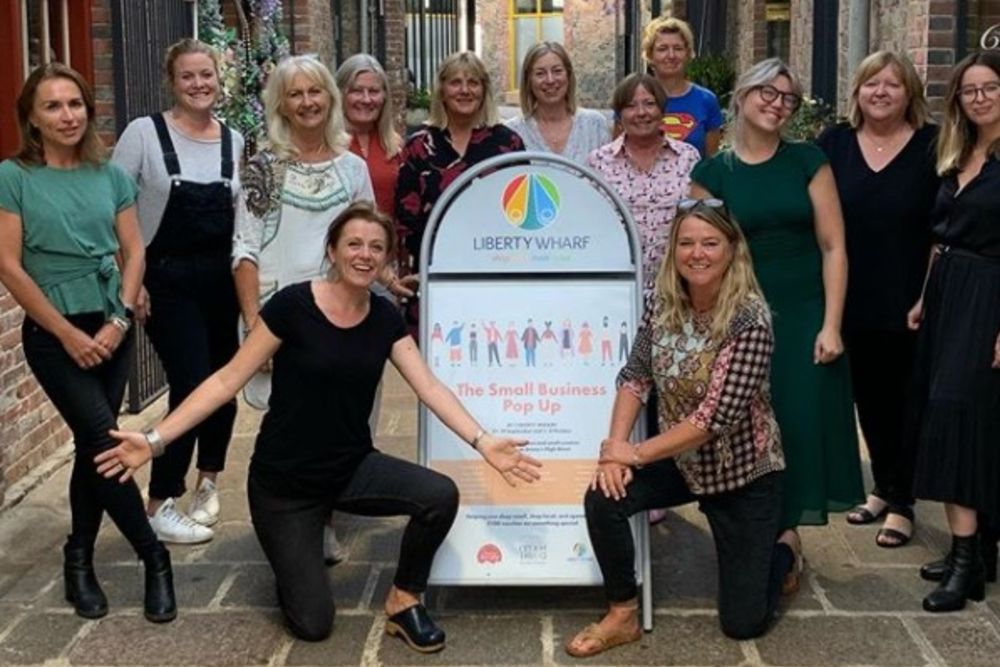 In the absence of Christmas markets and events, Liberty Wharf's small business pop-ups will be staying in town until later December.
The Small Business Pop Up began in October so small local businesses could take payment with the £100 spend local cards, as they were unable to accept them online.
Since proving so popular with islanders, the pop ups will now be at Liberty Wharf every weekend until 20 December.
Organiser Harriet Rouse says she's glad the small businesses can continue to trade in town.
"We have 14 sellers each weekend, on the whole, there will be 6 or 7 new sellers every week to have a nice rotation. It makes sense as well as we all have our own customer bases, but if we're all going out to ours and saying when were there then hopefully they'll come and shop with other businesses which is really good for cross-selling."
Those visiting can expect to find everything from art and jewellery, to locally made jam.
Harriet says islanders will still be able to use their spend local cards, but the pop ups will be making a move to Christmas shopping.
"It's a really lovely creative community in jersey so we came together and had a really good time, and we thought we'll keep going with it.
"We wanted to make that real switch from this is about spend local card to this is about your Christmas shopping and supporting small local businesses, people can still spend their cards this weekend."
She also added the real bonus of these Christmas pop ups is that they'll be inside and Covid friendly.
"Because it's undercover, people can wait outside without getting wet or cold, were about to say we can only have four family groups, and people are being really good about that, we'll have antibacterial and encourage everyone to wear a mask."