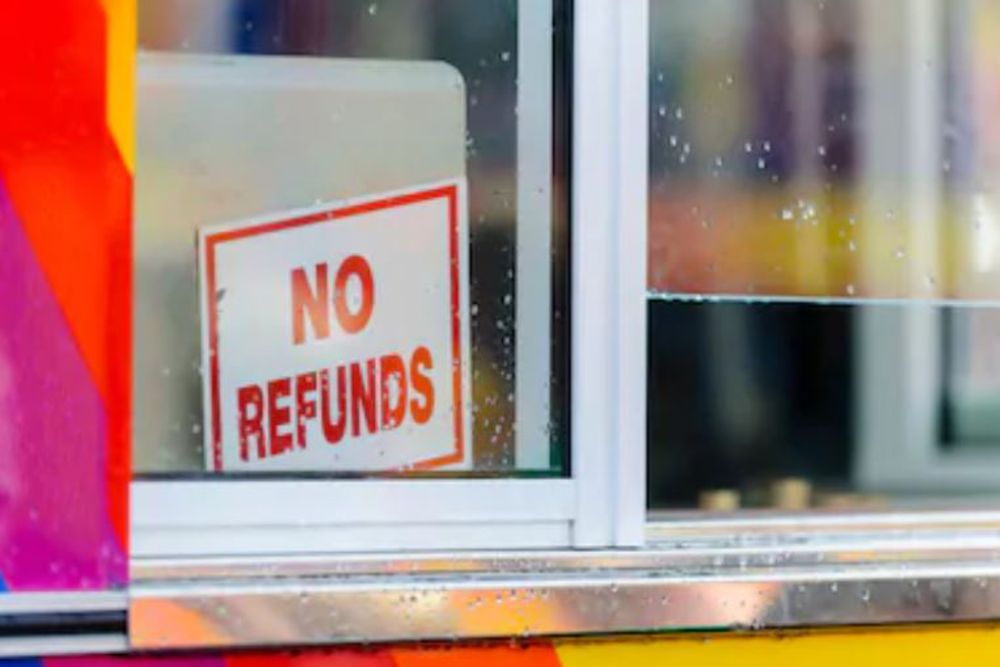 As more shops are able to re-open, shoppers are being reminded of when they are entitled to their money back.
It follows reports of some island retailers putting up signs saying 'no returns or refunds'.
The Chairman of Jersey's Consumer Council says the coronavirus outbreak shouldn't be a reason for shops to deny customers their rights.
Carl Walker thinks practical steps should be taken to limit the risk of spreading COVID-19 like keeping returns to one side for a few days before returning the items to shelves:
"There is obviously a question mark over Coronavirus and how contagious it is, from people perhaps trying on clothes or taking clothes home, wearing them and bringing them back because they don't fit properly.
"It seems odd to me - because where do you draw the line? - are then consumers then prevented from picking items up off the shelves and touching them. If they did have the virus, it could be spread onto the item like that."
Just yesterday, the UK Government has told retailers that returned items should be kept aside for 72 hours before being returned to the shelves.
The new guidance, which also calls for regular cleaning regimes, was announced by Boris Johnson as he revealed all shops there will be able to re-open from 15th June.
Speaking to Channel 103, Mr Walker says Jersey Trading Standards can act when goods are faulty, but there are other legitimate reasons for retailers to decline a refund:
"If you buy something and it turns out to be faulty, by law you are entitled to a refund for that item, so there is absolutely no reason why any shops should not give a refund for goods that are faulty.
"What shops don't have to do is give a refund if you buy something and it's the wrong size, or you don't like it, or you get home and someone else has already bought it for you. Normally what they would do in that situation is to offer you a credit note or perhaps allow you to exchange it for something else."
However, Mr Walker says it is in Jersey retailers' interest to offer some form of customer returns policy if they want to keep islanders coming back, rather than buying from online shops that do:
"Ultimately, what consumers can do is vote with their feet. I'm sure for every retailer here that is saying 'no returns under any circumstances', there might be another five that are offering returns. It's up to the retailers to make sure that they are holding on to customers, otherwise, they are just going to go online."