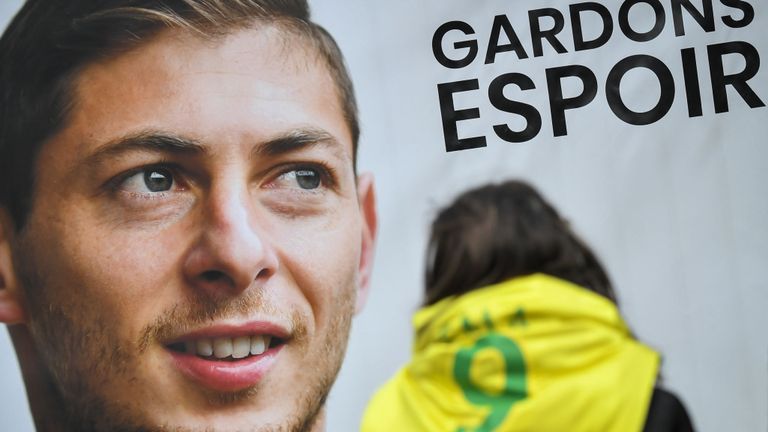 The mother and sister of Argentinian striker Emiliano Sala are in Guernsey looking for answers after the plane he was on disappeared nearly a week ago.
Cardiff City's new signing and the pilot David Ibbotson went missing over the English Channel last Monday.
An official search was called off on Thursday afternoon.
More than 300,000 euros has been raised via a Go Fund Me page for a private search to resume.
Two fishing vessels were reportedly out over the weekend looks for signs of the missing aircraft.
Marine scientist David Mearns is helping with a private search:
"They are looking at this as a missing person - a missing plane - and until they are satisfied, that is the mode we are in. At some point in time in the future we'll be looking at more investigative, technical searches underwater."
He says it's a tough time for the footballer's family:
" While they are on the island conducting these investigations and researches and getting answers to their questions, we'd ask that the public and the press give them all the privacy that they need at this difficult time."
The 28 year old striker has been travelling from Nantes in France to Wales, to join his new club Cardiff City.