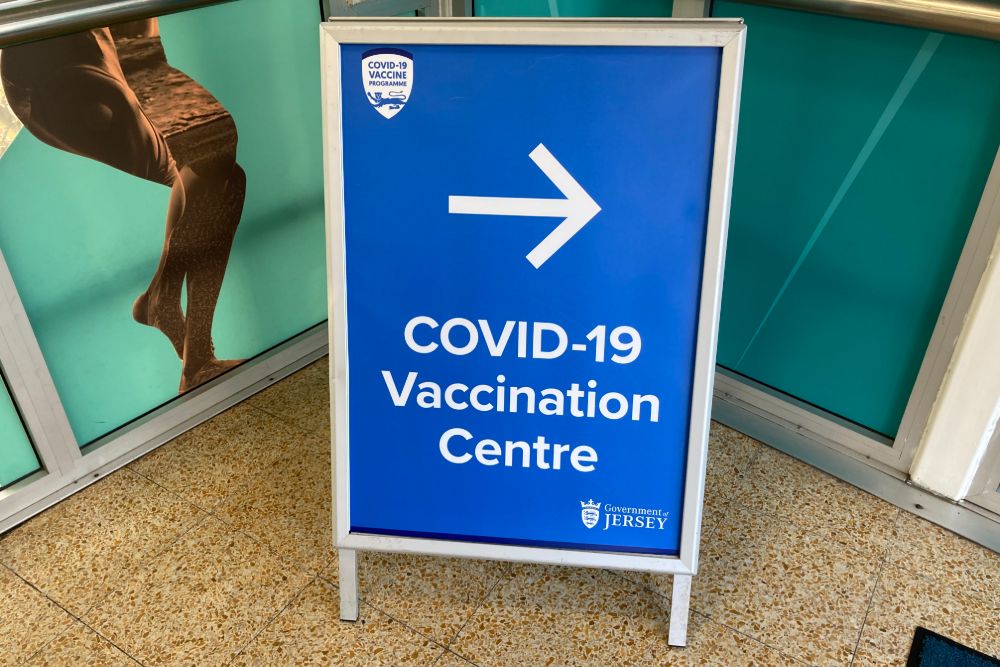 Jersey's government has rejected a teaching union's plea to prioritise education staff for a coronavirus vaccine.
The NASUWT is arguing it is in Jersey's interest to do so to 'save lives and get more children back to school'.
Ministers have prioritised care home residents and staff, the over 80s, and healthcare staff for the vaccine so far.
Whilst agreeing they should be the first to benefit, the NASUWT says it is important that education staff are also prioritised because they are often unable to practice social distancing from pupils and so few are given essential PPE.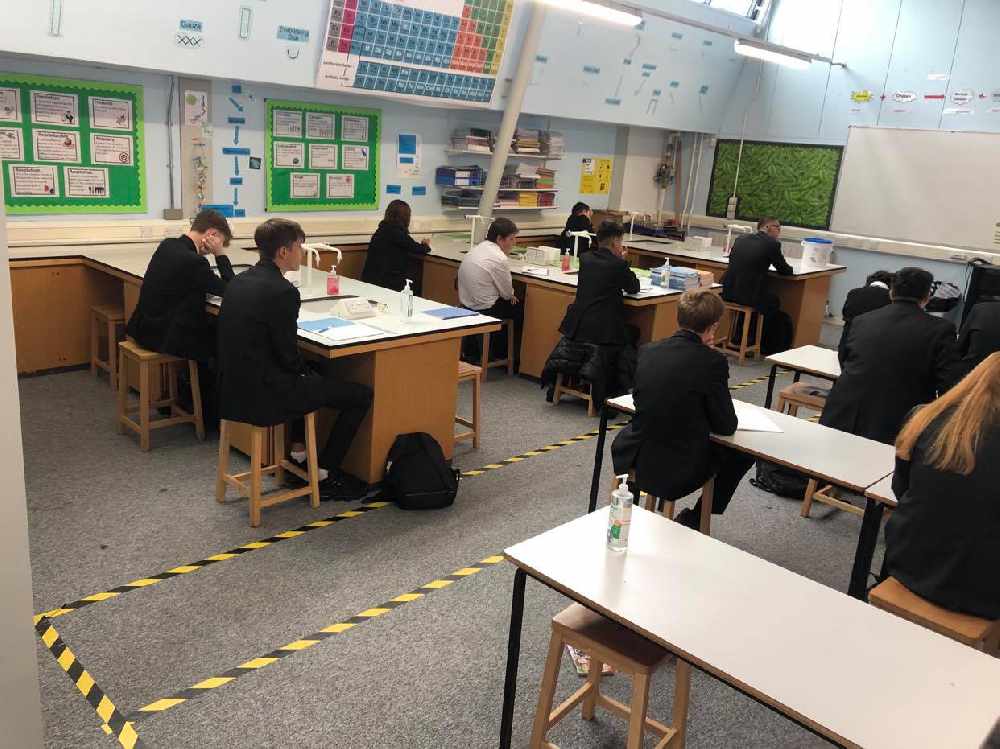 General Secretary, Dr. Patrick Roach, has written to the Chief Minister, saying they have 'clear evidence' of staff in Jersey schools being at 'significantly higher risk of infection' than the general population.
"It is our view that further measures are need to protect all education staff from contracting this deadly virus and to ensure that education onsite within schools and colleges can be restored fully without further ongoing disruption to provision. Freedom of Information Act data obtained by the
NASUWT in England shows that the prevalence of the virus (in cases per 100,000 over 7 days) shows that staff working in both secondary and primary schools are far more likely to be infected than the wider community, with rates of virus prevalence amongst school staff between 3-4 times higher than the prevalence rate for adults in the local area.
"Similar data has been provided by the Education Department in Jersey which also shows the same pattern. It is clear from the data we have obtained that staff working in schools and colleges are at significantly higher risk of infection than the general population, which is not surprising given the lack of social distancing, PPE and other measures in schools."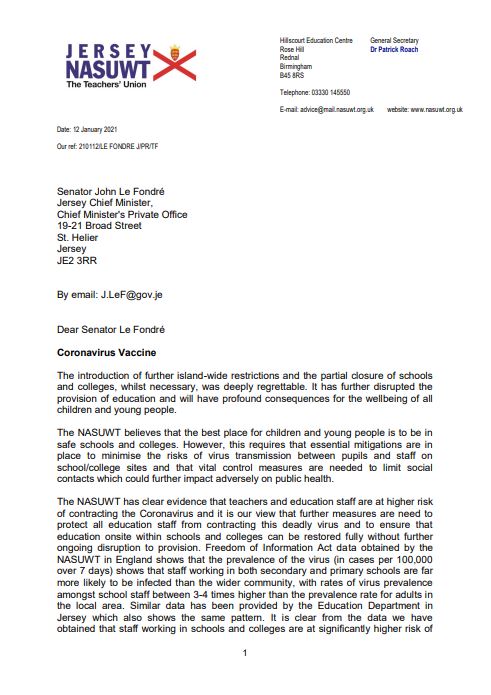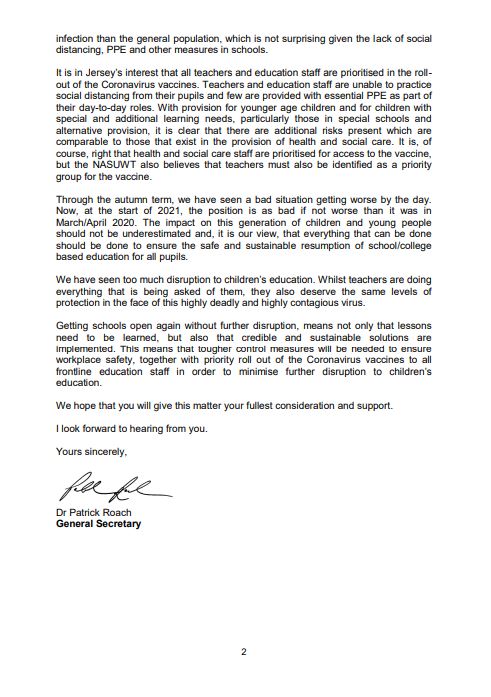 "The impact on this generation of children and young people should not be underestimated and everything that can be done should be done to ensure the safe and sustainable resumption of school and college-based education for all pupils as quickly as possible." - Dr. Roach, NASUWT.
Despite this plea, the government has refused to move teachers, as a group, up the vaccination priority list.
A government spokesperson says:
"Jersey is regulated by the Medicines and Healthcare products Regulatory Agency who provide guidelines on the use of medical products. The Joint Committee on Vaccination and Immunisation UK, on which the Government of Jersey liaises with on vaccination guidance, has advised a tiered system for the COVID-19 vaccination programme.
"The tiered system has been built based on the risk of mortality from COVID-19. The first to be vaccinated are at the highest risk of severe illness and death or whom are critical to the healthcare of COVID-19 patients.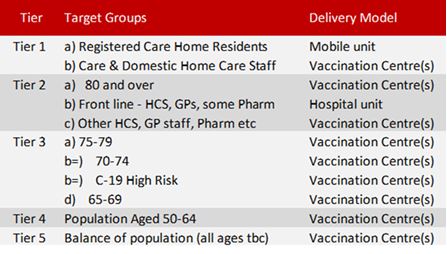 "There is a concern that teachers are in a position of increased transmission, but this is very different to the increased risk of mortality which our vaccination programme is based upon. Without mitigation factors, many sectors of Islanders could be classed as being at increased risk of transmission. This is why island-wide restrictions and public health measures have been introduced.
"A series of additional measures have been implemented to ensure education facilities are safe as possible from COVID-19 transmission. This includes an enhanced testing regime."