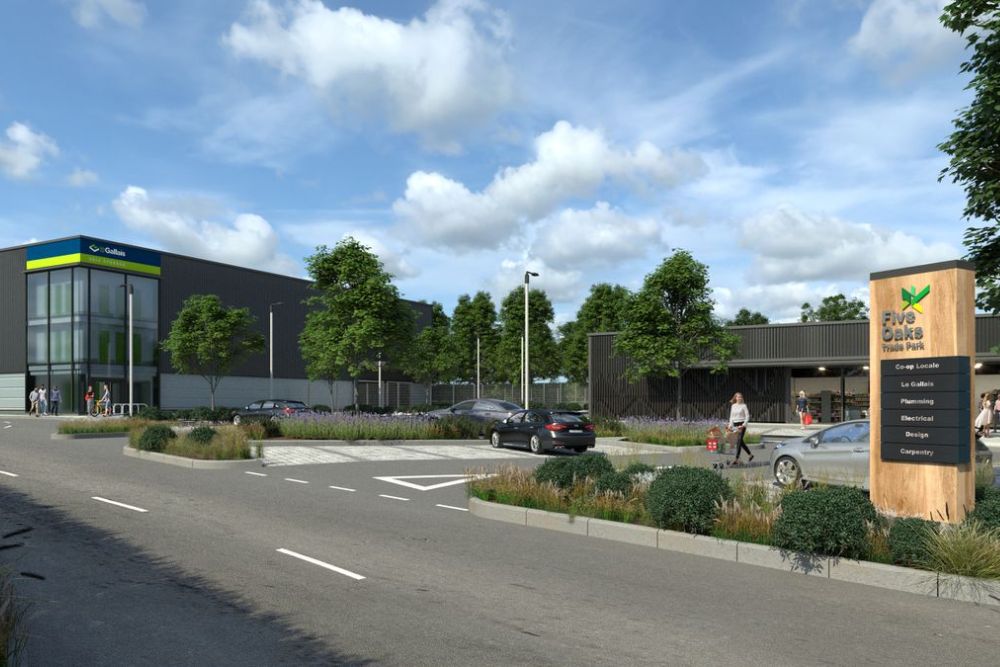 The former Jersey Evening Post offices will be demolished and replaced with a shop, self-storage facility and industrial units, and 127 new homes will be built on Green Street.
A Co-op Locale and Le Gallais self storage unit will be built at Five Oaks.
The Planning Committee has unanimously approved plans, which include four other industrials units, offices and parking.
Sandpiper CI, which operates the nearby Morrisons, had objected.
Committee Chair Constable Philip Le Sueur says it is a good use of a redundant site, but expressed disappointment that two trees close to the entrance will be removed:
"I think the positives will outweigh the negatives. I (also) lament the loss of the two trees, and I also raise a flag that the committee, and I speak for myself here, were not overly-impressed that some other trees had already been cleared from the site before the application was made."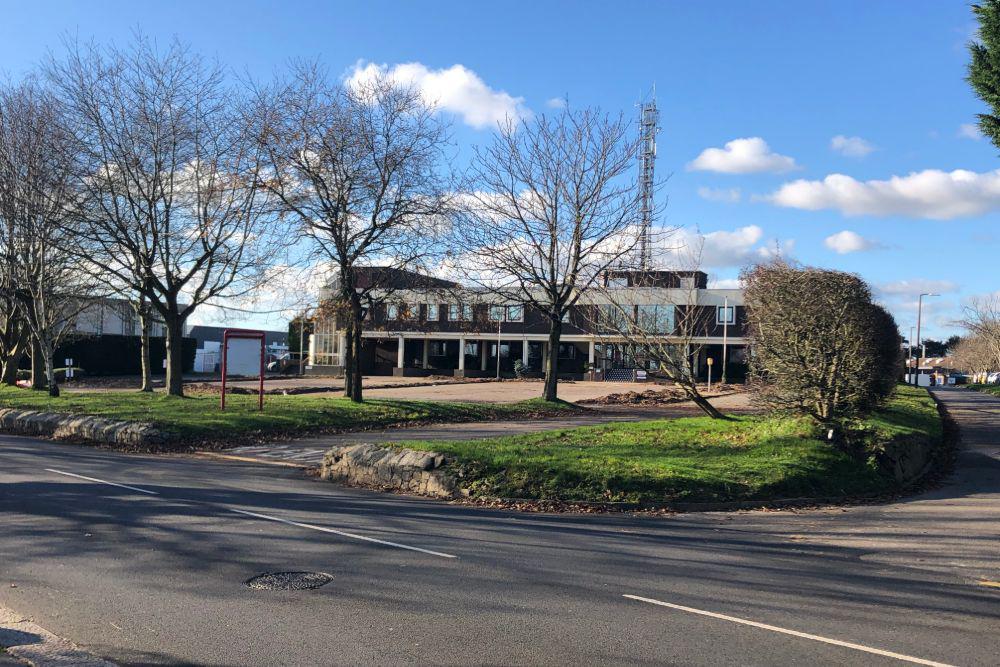 Panel member Deputy Graham Truscott also backed the development: "I think our economy needs something like this... it needs employment centres."
Le Gallais will be required to contribute towards new bus shelters on La Grande Route de St Martin, a new pedestrian crossing and the area's bus service. Designs for a 'Percentage for Art' scheme as part of the development are still to be agreed.
The JEP moved out of the offices in 2019 after more than 40 years at the Five Oaks base.
Plans for 127 flats on the former Limes nursing home have been passed.
The Limes was refurbished in 2017 at a cost of £1.5 million to provide accommodation for junior doctors.
It will be demolished to make way for 39 one bedroom, 81 two bedroom and seven three bedroom homes with underground parking.
The application had been amended to lower the height of the building, but that remained an area of concern for the Planning Committee.
Deputy Truscott said it was 'a good scheme generally' but that more discussion was needed, whilst Constable Deidre Mezbourian said it was 'too dominant.'
However, the Andium Homes development - which officers had recommended for approval - got the go ahead by 3 votes to 2.