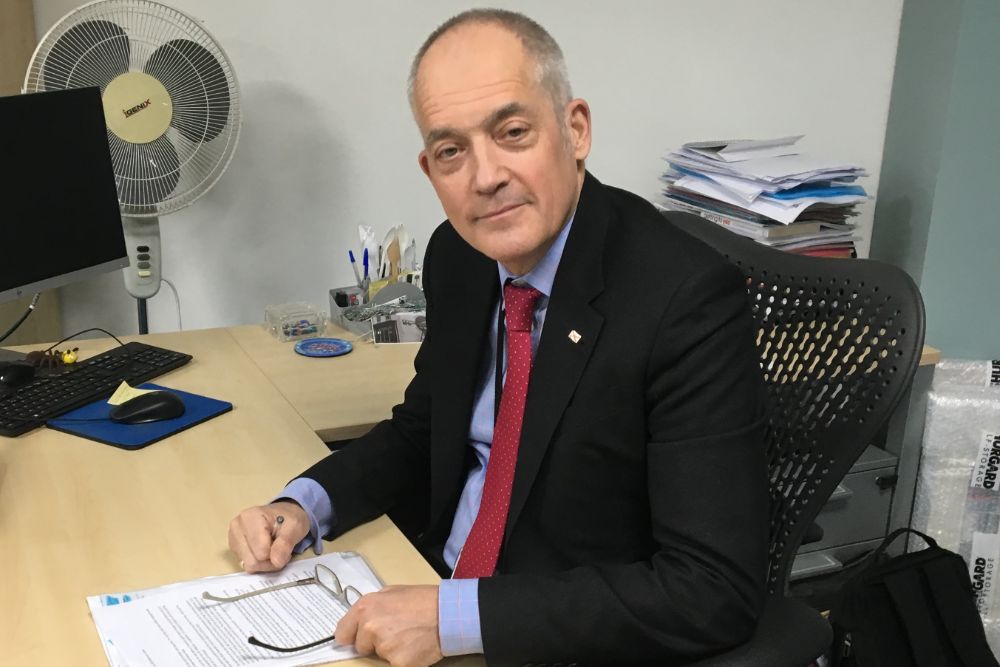 Charlie Parker has 'made significant further strides' towards embedding his 'OneGov' approach in the way the island's run.
That is a summary of the Chief Executive's latest performance review after two years in the top job.
The independent review, by Dr John Nicholson, suggests Mr Parker has achieved what he calls 'an impressive record of delivery against performance targets in most areas'.
"Where targets have not been met, convincing explanations are provided for delays and omissions – mainly as a result of external factors or shortfalls in resource, which could not have been anticipated. It should also be noted that, while not all commitments made were successfully delivered, other significant achievements were recorded, which are additional to – and, in some cases, more effective ways of meeting – the original aims and objectives agreed between the Chief Executive and Chief Minister."
Mr Parker is also praised for taking on feedback and adapting his leadership style.
Anonymised comments include:
"Last year, Charlie was in bullying mode. This year, he's definitely had a new tone which has been very helpful, and he projects himself better."
"He's no longer seen as the villain of the piece."
The review says next year's report will reflect on Mr Parker's ability to respond to the threat of Covid-19.
Dr Nicholson recommends a 'lighter touch to performance measurement' for 2020, with fewer 'expert witnesses' called upon.
He also says, "...as soon as the revised Government Plan is approved, the Chief Executive signs off on the next set of personal performance commitments, covering the rest of 2020."
Chief Minister, Senator John Le Fondre has said he's 'very pleased' with the Chief Executive's performance in 2019 -impressed at his energy and professionalism and grateful for his diligence, calm advice and experience.