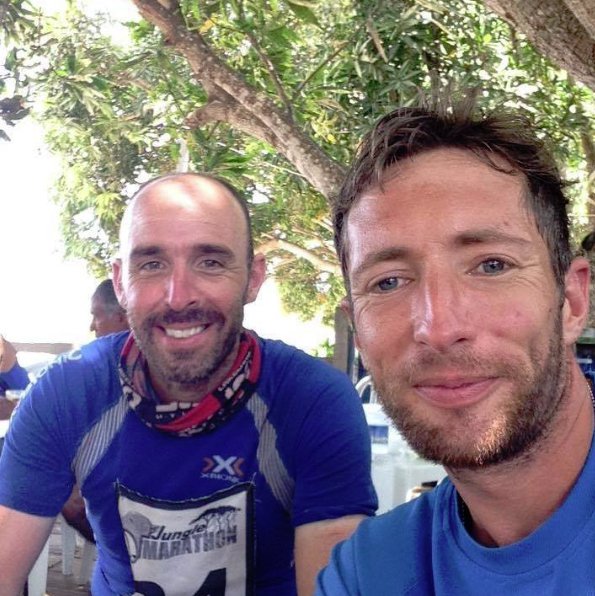 Two islanders will be seeing in 2019 on two wheels.
Peter Wright and Steve Hayes are taking part in an endurance challenge - cycling non-stop for 24 hours on the track at Les Quennevais.
They'll go through the night, finishing at midday on New Year's Day.
The pair are raising money for Macmillan Cancer Support and the JSPCA.
Steve has been telling us why:
"This year Peter has wanted to raise money for Macmillan. He has a close family member who is suffering with cancer at the moment. He had done a number of challenges throughout the year, and he was looking for something else to finish it with. I have done a 24 hour swim and 24 running event before so I said let's do a bike one over new year. It saves us going out drinking and saves us a bit of cash, and we start 2019 in a healthy and active way."
The duo are hoping people will come out and support them - either by watching or riding with them for a while. They'd especially welcome a party atmosphere at midnight.
They are aiming to cover 300 miles.
In 2018 Peter has completed numerous challenges including the Arctic Ice Ultra, a 230km ultra-marathon across Swedish Lapland in temperatures of minus 40c; a 30km solo non-stop indoor row, the Translyvania 100km mountain ultra-marathon with 6,500 of ascent and two 48 mile ultra-marathons around Jersey in sub 10 hours.
You can donate here