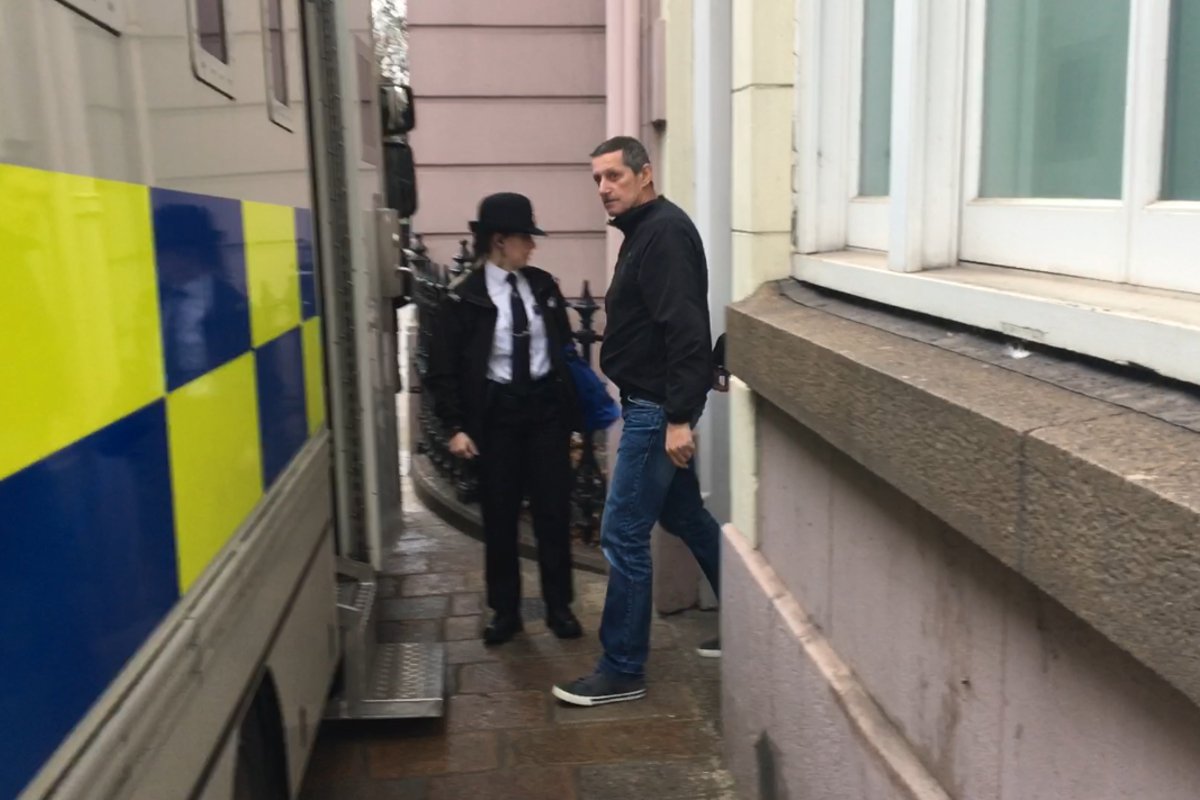 The Royal Court has heard evidence from Jersey Coastguard in the trial of Jamie Lee Warn, who's accused of murdering his secret lover Zsuzsanna Besenyei last year.
The 55 year old has pleaded not guilty to murder and perverting the course of justice.
The prosecution alleges that Mr Warn killed Zsuzsanna, hid her body in her car boot for three days before dumping the remains at La Pulec Bay and abandoning her car at La Haule slipway in the early hours of the 14th May 2018, to make it look like she had taken her own life.
Specialist Watch Officer Daniel Downey said he was asked by police to look at three possibilities - which depended on tide times, the weather and where the body was found.
They were:
That Zsuzsanna entered the sea at St Aubin's Bay at around 21:00 on 13th May
That Zsuzsanna entered the sea at St Aubin's Bay at around 02:00 on 14th May
That Zsuzsanna's dead body entered the sea at La Pulec Bay at around 00:40 on 14th May.
Mr Downey told the jury that even though none of the options could be ruled out, the third one was the most 'probable'.
In defence cross-examination, Mr Downey admitted that it's possible for a body to enter the sea at St Aubin's Bay and wash up at La Pulec Bay.
The Royal Court also saw a slideshow presentation, which showed messages between Mr Warn and Zsuzsanna in the days leading up to her death, as well as emails between Zsuzsanna and her ex-boyfriend.
The messages, which were compiled by Police Crime Analyst Tracey Wilkinson, started on 5th May where Zsuzsanna was pressing Mr Warn for money.
They then swapped flirtatious messages, interspersed with angry texts from Zsuzsanna again demanding money.
The presentation also showed CCTV footage of what appeared to be Zsuzsanna's Ford Fiesta heading towards First Tower, where Mr Warn lived on the evening of the 10th May.
The last email from Zsuzsanna on that evening to her ex-boyfriend told him to 'get out of her life'. The prosecution claims Mr Warn killed Zsuzsanna within the next hour.
CCTV of a man who the prosecution claims is Mr Warn was then shown heading to the Checkers Express at First Tower to buy hand sanitizer, heading back through First Tower car park and then driving into the car park with Zsuzsanna's car the next morning.
Mobile phones searches on Mr Warn showed him searching for paycards, tide times, the weather and how to turn off location services on an iphone.
Mr Warn's and Zsuzsanna's phones were hitting the same masts between the evening of the 10th May and 13th May, when Zsuzsanna's phone left the network.
The prosecution claims that Mr Warn sent messages between his and Zsuzsanna's phone to make it seem like she was still alive.
CCTV footage then showed a man getting into the Ford Fiesta at First Tower Car Park at 00:30 on 14th May and driving away. More CCTV of a car was then shown between 00:30 and 01:00 at locations heading towards the west of the island.
Mr Warn's phone was then tracked through locations heading towards La Pulec Bay and St Aubin's Bay. It then hit masts in Guernsey between 01:00 and 01:21, masts through St Brelade's and St Aubin until 01:55, before going off the grid.
His phone then hit a mast again at 03:03 in First Tower.
The trial continues.