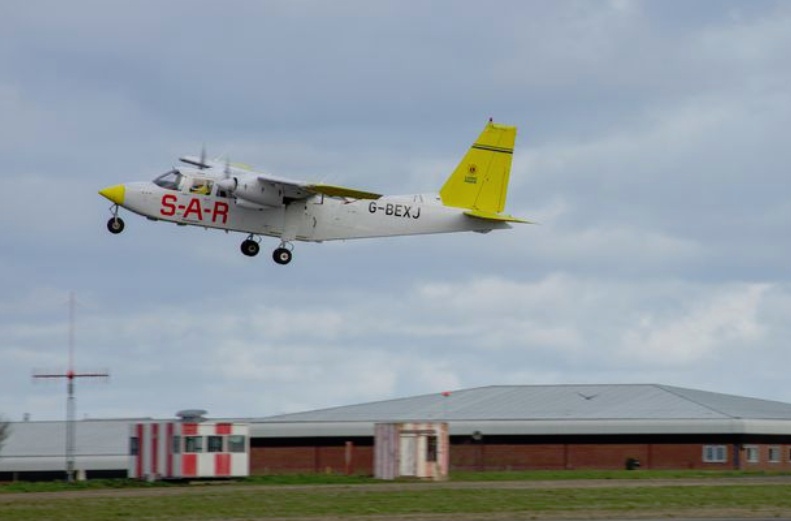 The search has resumed for the plane that vanished north of Alderney on Monday night.
There has been no sign of the aircraft, pilot David Ibbotson or passenger, footballer Emiliano Sala.
Today's search will cover an area including the north coast of Jersey.
24th January
7.50am update.

We are commencing a coastal search using be Channel Islands Air Search plane of Burhou, the Casquets, Alderney, the north coast of the Cherbourg Peninsula, north coast of Jersey and then back over Sark.

Further information released when available

— Guernsey Police (@GuernseyPolice) January 24, 2019
Yesterday rescue teams searched 280 square miles in the hope the two men made it onto a life raft which was known to be on board.
Lifeboats were launched to reports of debris, but nothing was found that could be directly linked to the missing aircraft.
Rescuers now say it has turned into a recovery operation.
Pilot David Ibbotson from Lincolnshire was named by Police on Wednesday afternoon.
16.55 update

Harbour Master Captain David Barker says: "I can confirm the name of the pilot is David Ibbotson."

— Guernsey Police (@GuernseyPolice) January 23, 2019
28 year old Argentinian striker Sala sent voice messages to friends while on board, in which he said the plane 'looks like it's falling apart' and that he's 'so scared'.
'I'm scared': Emiliano Sala sent this audio WhatsApp message while he was aboard the plane which went missing.

Police have now turned the rescue operation into a recovery mission.

Follow the story here: https://t.co/lDJS40UKxl pic.twitter.com/LFZULJRxhI

— Sky News (@SkyNews) January 24, 2019
He was on his way to the Welsh capital from Nantes in France, after signing for Cardiff City in a £15 million deal.
The PA-46 Malibu, a single turbine engine aircraft, left Nantes for Cardiff at 7.15pm on Monday and after requesting to descend, it lost contact with Jersey air traffic control.
The AAIB said the plane's registration number was N264DB and it is investigating the loss of the plane, working with authorities in Argentina, France and the US.
Aviation expert Alastair Rosenschein isn't sure he'd have gone on that trip:
"It's 100 nautical miles from the north coast of miles to the south coast of England.... it's in fact the longest Channel crossing you can do. To do that in a single-engine aircraft, at night, in low light, in winter is a risky thing to do."
Mark McKay, the agent for Nantes in the deal with Cardiff, made his first statement since the footballer went missing, saying that he wanted to "express my sadness and that of my families" over the "tragic events".
"I knew Emiliano well, he was a wonderful person and I count myself fortunate to have known him," he said.
CIAS Photo credit: Jonathan Le Ray