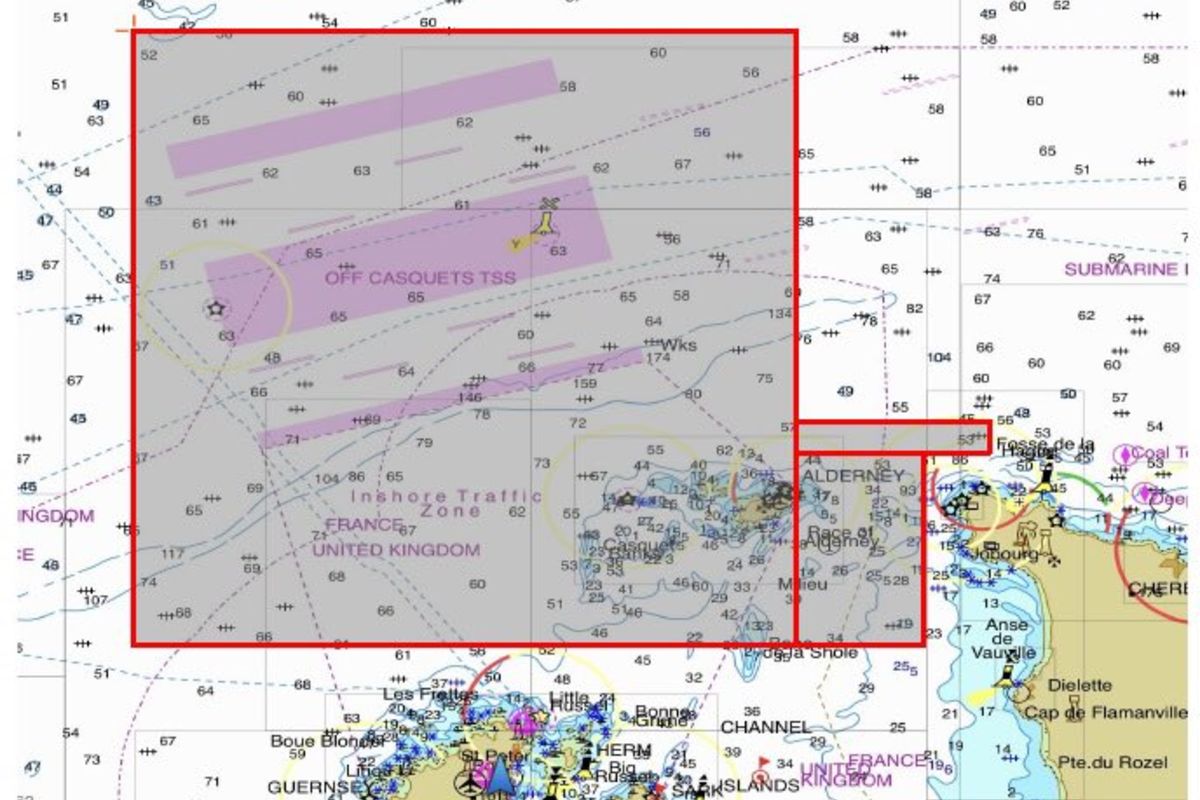 This area, totalling more than 1,500 sq miles, has been searched. Credit: Guernsey Police
Guernsey Police admit the chance of survival following the disappearance of a light aircraft north of Alderney last night are 'at this stage slim'.
A number of floating objects have been seen in the water during the 15 hour search, but the force says its unable to confirm if any of them are from the missing aircraft.
Search and rescue operations have now been suspended until tomorrow morning.
17.00 update

Search and rescue operations have been suspended as the sun has now set.

The current plan is for it to resume at sunrise tomorrow.

There will be no further updates tonight.

— Guernsey Police (@GuernseyPolice) January 22, 2019
There's still no signs of those on board, which include new Cardiff City striker Emiliano Sala.
Chief executive Ken Choo says everyone's in shock about their signing, who was due to meet his new teammates today.
"We called off training today because everybody is not in the right frame of mind. Everybody is praying for Emiliano. Everybody is in shock at this point in time, including myself."
It's understood the French player was one of two people on the plane, going from Nantes to Wales.
The plane lost contact with Jersey Air Traffic Control at 8.23pm last night (21st January).