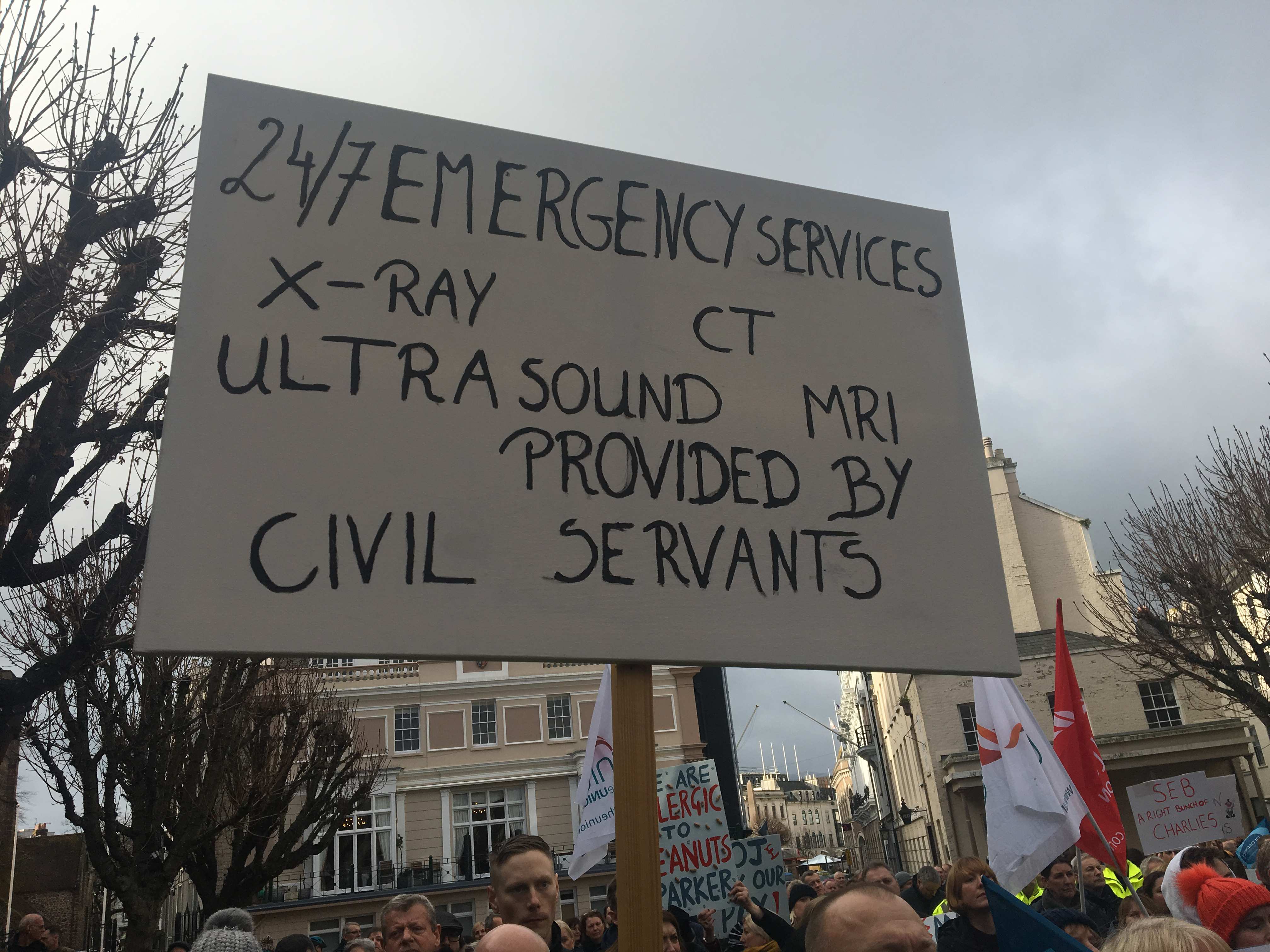 Some progress has been made in trying to resolve the pay dispute between civil servants and the States.
Both parties have agreed to independent mediation through the Jersey Advisory and Conciliation Service (JACS).
It follows talks this week between union leaders from JCSA Prospect and the Chief Minister.
Hundreds of Prospect and Unite members rallied in the Royal Square on Tuesday, during two days of strike action in protest at below-inflation pay rises for 2018 and 2019.
"We are pleased that the employer has finally agreed to meet to discuss a resolution as Unions have always been open to talks which are going to be meaningful and which will seek to reach a resolution to the current position.
We thank JACS for their participation in this and remain committed to working to reach a sensible and reasonable outcome." - Terry Renouf, President of JCSA Prospect
The SEB issued the following statement.
" The Board agreed that officials should meet union representatives through the Jersey Advisory and Conciliation Service (JACS). The intention is to attend mediation, without preconditions, to enable meaningful negotiations to continue for a defined, focused period with the aim of resolving, by agreement, the current pay dispute.
Chief MInister Senator John Le Fondré said: "We welcome the progress made and look forward to productive discussions with our union colleagues."