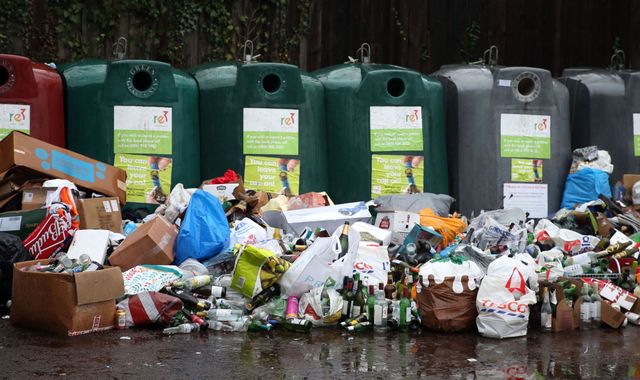 Islanders will soon have more time to get rid of their rubbish and garden waste at weekends.
It's in response to public demand for more convenient opening hours at La Collette.
Starting on 10th June, the Household Reuse and Recycling centre will open later in the mornings, but stay open until 5pm on Saturdays and Sundays.
That's when islanders said they mostly use the facility.
It currently shuts at 4:15pm every day, apart from Sundays when it's closed by lunchtime.
Wednesdays are quietest, so it won't open at all midweek - so that it can stay open for longer on other days - including til 7pm on Monday evenings.
The new opening times will be:
Monday 10am to 7pm
Tuesday 9am to 4pm
Wednesday Closed
Thursday 9am to 4pm
Friday 9am to 4pm
Saturday 9am to 5pm
Sunday 9am to 5pm
"We understand that to increase recycling it has to be easy and we hope that by listening to our customers and changing our opening times, more people will find it easier to access our household facilities at La Collette.
"When we recycle, materials are reprocessed into new products, which reduces the amount of rubbish sent for incineration and means we are consuming fewer natural resources." - Deputy Kevin Lewis, Infrastructure Minister.