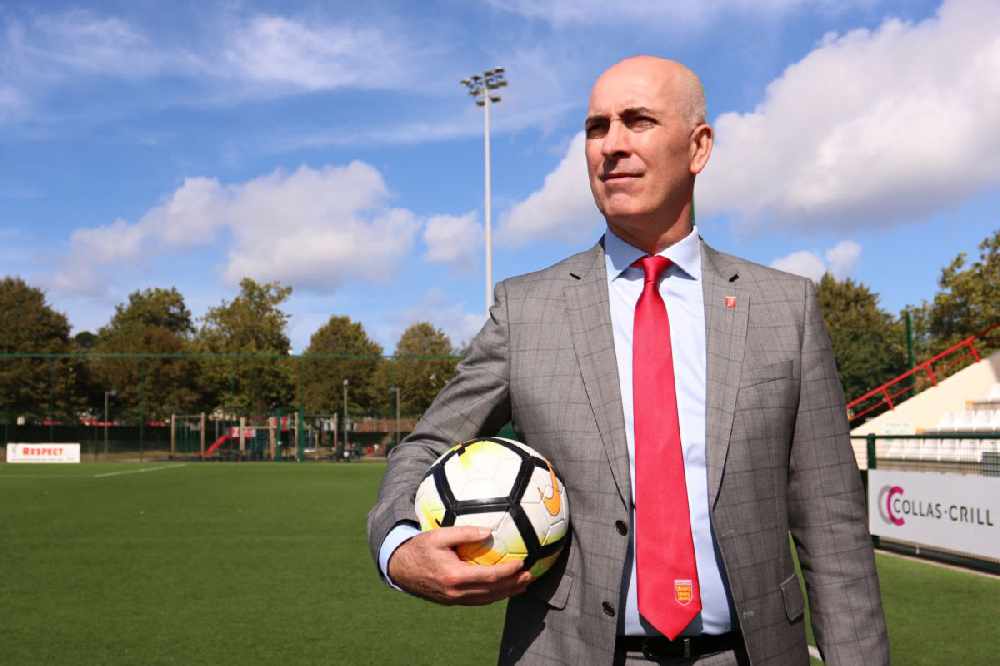 The CEO of the Jersey FA will leave at the end of this season.
Jean-Luc Desbois has been in the post since May 2018, but has now informed the JFA of his decision to step down next summer after two years in the role.
The process to find a replacement has started.
Jean-Luc explains why he's made this decision.
"I think we've achieved a lot of positive things, we've moved football forwards. Simply the decision is based on family reasons.
"We came back to Jersey two and a half years ago to spend more time as a family unit and the football side of it is a massive passion of mine, but certainly it's very engrossing. It's just about adjusting the work-life balance."
In his tenure so far, Jean-Luc has overseen the merger of the JFA and Jersey Football Combination, as well as the introduction of Jersey Bulls who are still unbeaten.
"We're getting national acclaim in terms of what we're doing, not just through Jersey Bulls, but certainly from a county perspective. The FA and the 50 counties there know who the Jersey FA are - we're putting our name on the map so to speak.
"I'm optimistic that good work will continue."
He's also been credited with securing a number of major sponsorship deals to bring much-needed funding to local clubs.
"I'd like to thank Jean-Luc for his strong leadership of our organisation over the past few years.
"His enthusiasm for the game, business skills and round-the-clock work ethic make him a hard act to follow. The JFA has made huge strides forward during his tenure and the board would like to thank him for everything he has done, and continues to do, for local football." - Bradley Vowden, JFA President.
He will stay on to aid the process to recruit his replacement, oversee preparation for home Muratti matches and the second Jacksons International Tournament.