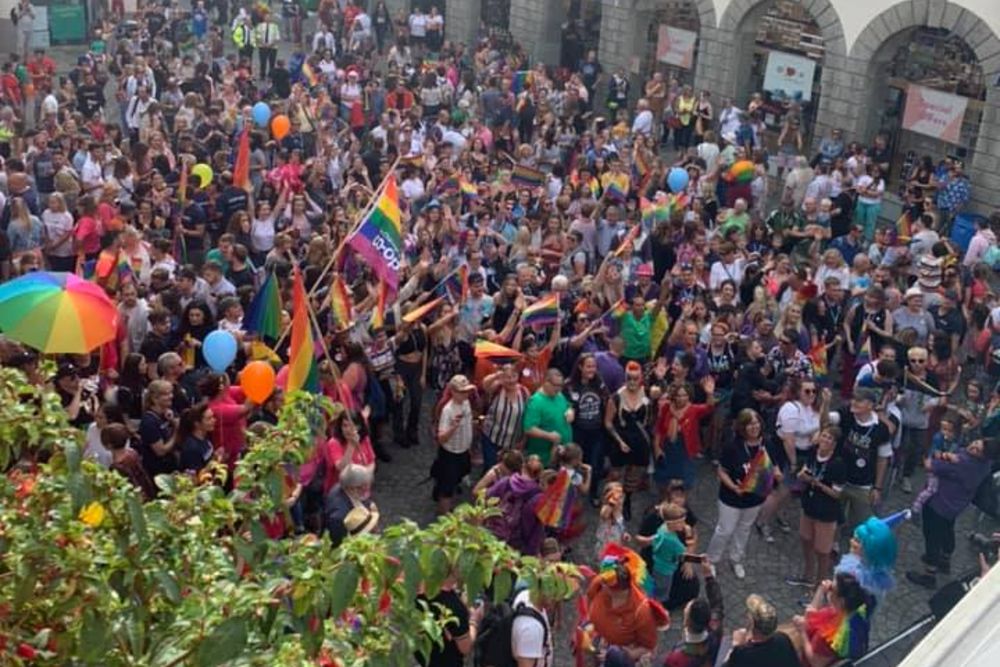 Guernsey was the host of Europe's only live Pride event in September 2020.
This year's Channel Islands will be held in Jersey to honour the anniversary of 9/11, if it can be done safely.
Guernsey was the only place in the British Isles to physically host the event last year because of the pandemic - and it's hoped that Jersey will be in a good enough place health-wise to host the event on 11 September.
This year's theme, 'Reflect and Celebrate', will also look back on the ongoing struggles faced by the LGBTQ plus and non-white communities across the world.
Organisers want to stream the event on social media, YouTube, and a large screen in Guernsey so everyone can take part.
"We hope that Channel Islands Pride 2021 will build on the huge success our colleagues in Guernsey had last year, and that the celebrations will not only attract members of our pan-Island community, but will draw visitors to Jersey to celebrate in our relaxed and beautiful Island – supporting the hospitality sector as it recovers from the impact of the pandemic.
"We will, of course, be closely following any Government COVID-19 guidance given at the time about public events, and Pride will only go ahead if we are absolutely assured that it can do so safely. We will be submitting full plans to the Bailiff's Events Panel shortly, to seek their permission and guidance." - Christian May, Director of Channel Islands Pride 2021.
Plans for this year's show include more music and performers, a new Exhibition Section, a second Community Stage, and a Health and Community zone.