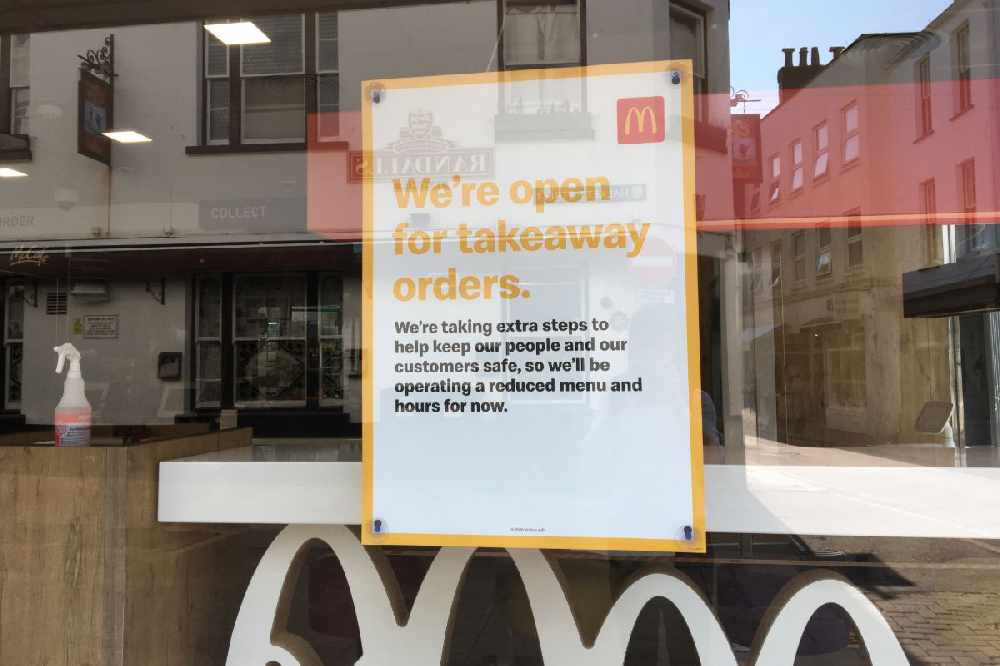 Jersey's McDonald's store has re-opened this morning for walk-in takeaways.
It's one of 280 McDonald's restaurants reopening its doors at 11am today.
They've been closed through lockdown so far because of coronavirus.
A series of measures are in place to keep staff and customers safe, including:
* Clear signposting and floor markings to create a one-way system around restaurants for customers and delivery partner couriers, where possible.
* A limited number of people will be allowed in at one time to ensure distancing can be maintained. The exact number will depend on the size and layout of the restaurant.
* Customers will be welcomed inside when a space becomes available and will be asked to use hand sanitiser at a cleaning station
* There'll be fewer self-order screens switched on and those in use will be sanitised at least every 30 minutes.
* Customers are encouraged to visit alone to collect their food where possible.
* Seating areas, toilets, and lifts will stay closed
* Customers shouldn't visit if they feel unwell.
The KFC Store on the Waterfront reopened earlier this month.