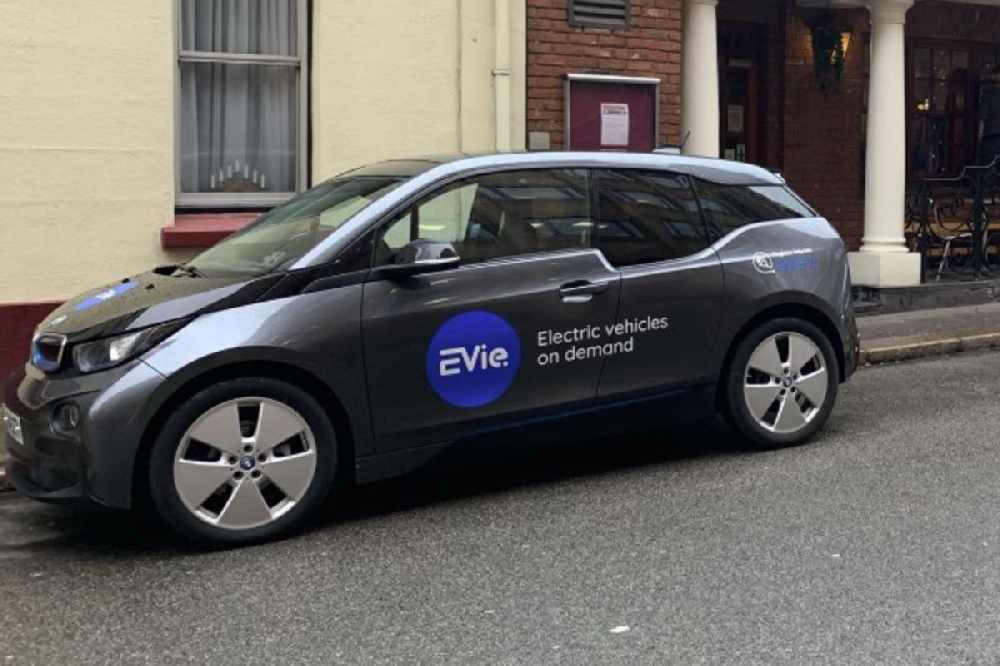 An electric car and bike sharing scheme is due to launch in Jersey next month.
It has been set up by EVie, which calls itself an 'on demand electric transport service'.
It will cost £7.50 per hour to hire one of the cars via its app.
The fleet of three BMW i3s and a Nissan electric van will available from four selected parking spaces in St Helier - two on the Parade and two near Jersey Library.
There will also be 100 electric bikes on offer for shared-use from next spring.
EVie founder Gavin Breeze has big ambitions for the service;
"Our plans are to have 20 vehicles available by the end of 2020, and 40 vehicles by the end of 2021. The actual pace at which we roll out will demand on the take-up of demand, and the availability of parking spaces."
He told Channel 103 the biggest challenge at the moment is monitoring membership-levels:
"The last thing we want to do is over-promise. If there are far too many people chasing too few cars, then that could be a problem."
Initially users will have to return the vehicle to the pick-up spot.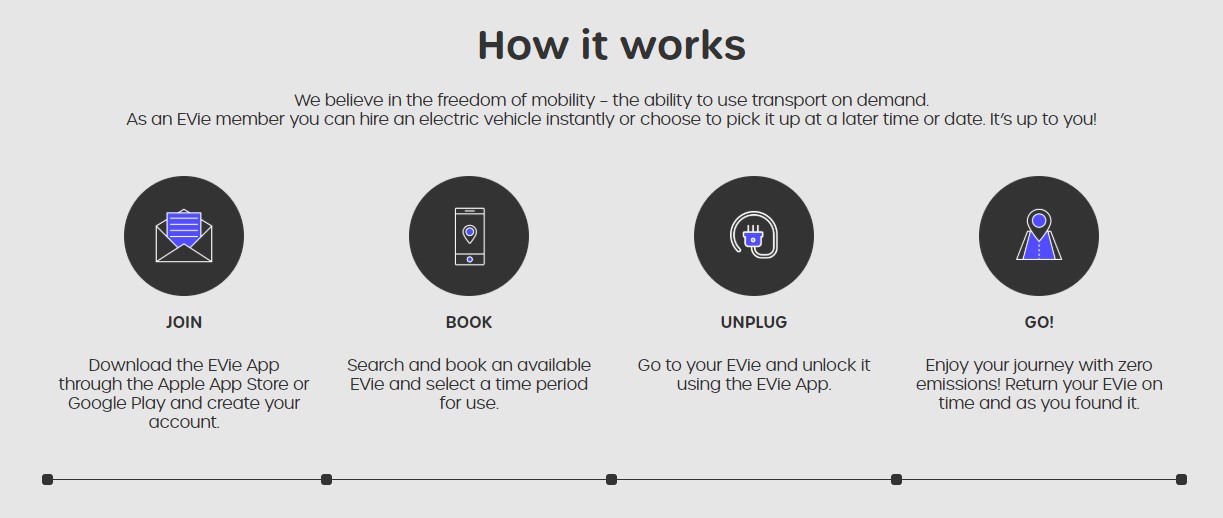 The scheme aims to help reduce carbon emissions, improve air quality and cut traffic congestion.
"Our mission is to make Jersey a more convenient and connected place, whilst committing to creating a carbon neutral community and reducing the number of vehicles on our roads."
Meanwhile, in a separate development, Jersey Electricity has received planning permission to install 23 more electric vehicle charging bays across the island.
Seven will go in public car parks at First Tower, St Aubin and St Brelade's Bay. Another six will go by the Grand Marche in St Helier, with four by the Waterfront and six in St Martin.
There will also be rapid chargers at Longbeach and Red Houses.
Jersey Electricity is aiming to install 75 public EV charging bays by the end of next year.