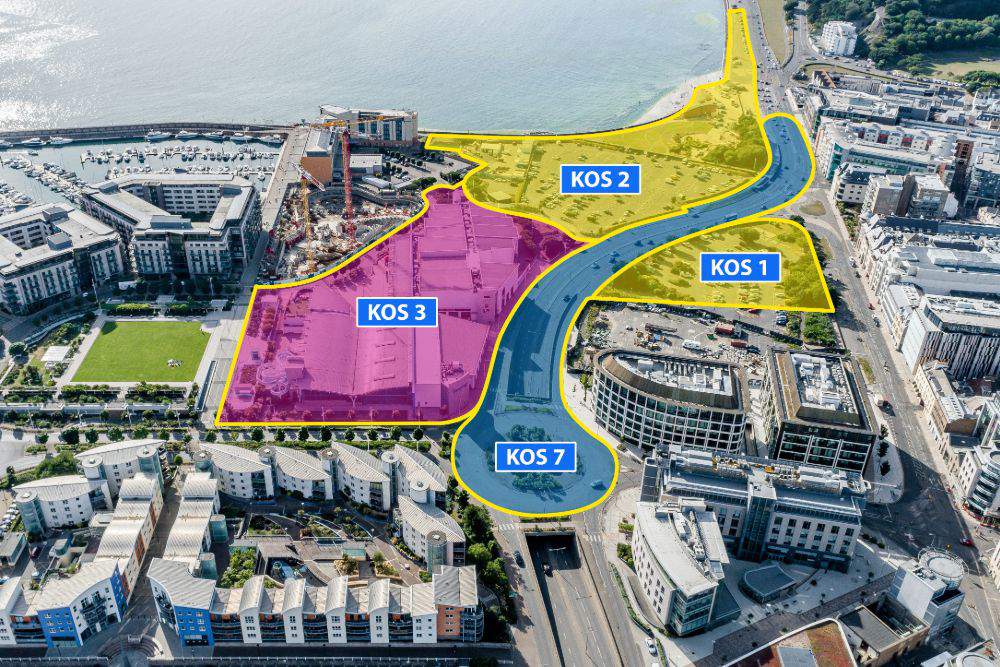 Islanders are being invited to give their thoughts on radical plans to overhaul St Helier's Waterfront.
The multi-million pound transformation plans were unveiled by the Jersey Development Company in August, designed by MediaCity and Google HQ architects, Gillespies.
Proposals would see the existing Waterfront Centre demolished, including the Aqua Splash and Jersey's 10-screen Cineworld multiplex cinema. Les Jardins de la Mer and La Frigate café would also be pulled down.
New landscape gardens would be created, along with an underground public car park, a redesigned indoor swimming pool and additional outdoor 50m saltwater pool. There would be 1,000 new homes and a bridge to town.
There would also be a new National Art Gallery, seaside amphitheatre and boardwalk created.
A new website has been launched for islanders to have their say on what they would like to see in the area.
JDC says the design team are gathering technical information and are working towards a series of initial ideas.
"We are calling on islanders to take this opportunity to play a vital role in shaping future proposals for the Waterfront.
We are really looking forward to start developing the framework and sharing initial ideas with the community over the coming weeks and months."
You can have your say at www.sthelierwaterfront.je