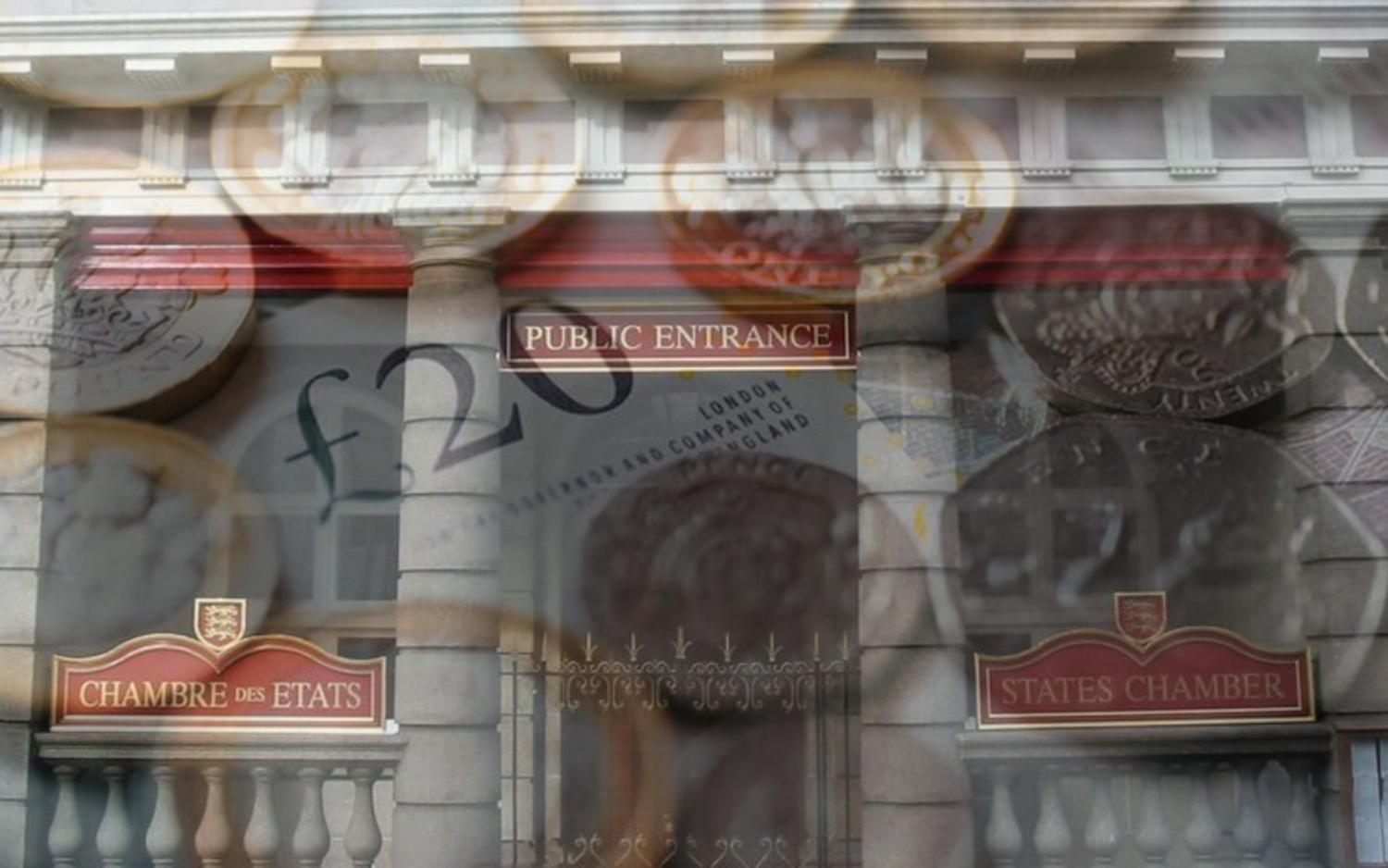 The Judicial Greffier has apologised to candidates from last year's election for the way their expenses declarations were dealt with.
It's after charges were dropped against three men when it emerged 42 other candidates could also have breached the law.
In an email obtained by Channel 103, Advocate Adam Clarke says sorry for a series of mistakes in the way the expenses process was carried out.
"I have undertaken a review of the Declarations filed by the candidates and the procedures followed by the Judicial Greffe in regard to the same. I have concluded that there were a number of procedural errors and it is therefore right that I should write to set these out, proffer my apologies on behalf of my Department and seek to assure you that everything will be done to avoid repetitions of these errors going forward."
Candidates were meant to file their declarations by the 7th of June, but the former Greffier, Advocate Paul Matthews, emailed a week later, saying they had until the 18th.
Advocate Clarke says granting that extension was 'inappropriate' and wasn't allowed under the law.
Mistakes were also made on the declaration forms given to candidates. Some incorrectly dated back to 2008 and others to 2014.
Mr Clarke has apologised on behalf of the Greffe for "a number of procedural errors", and says "everything will be done" to avoid repeating them in the future.
You can read Mr Clarke's full email to candidates below: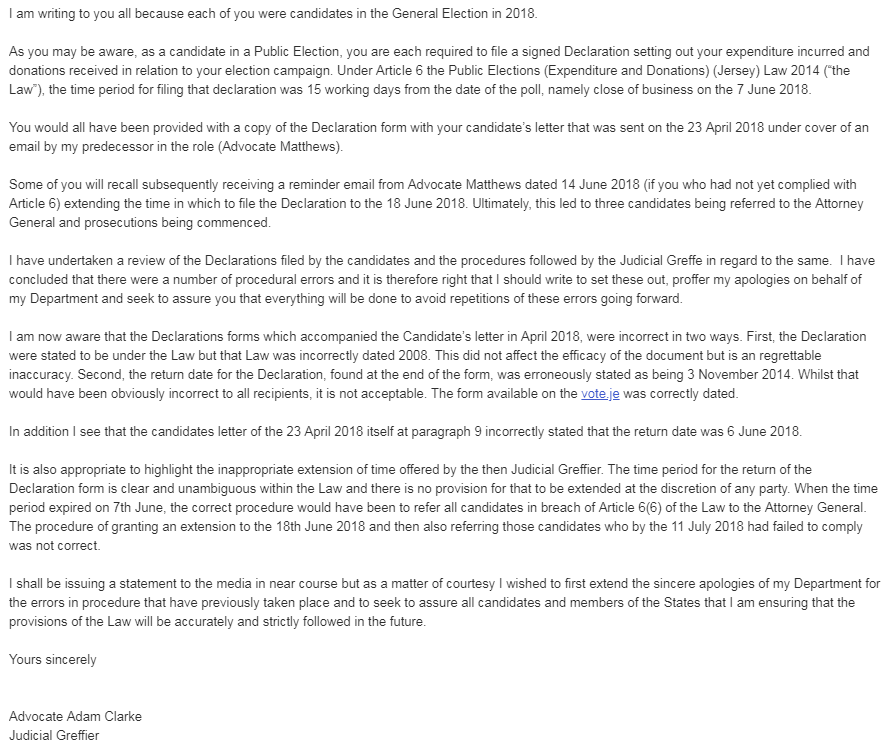 In a further statement to the media this morning, Advocate Clarke says a recent review of all the expenses forms from 2018 revealed that there was a large number of candidates who had not complied with the law.
"In light of that information, this office wrote to the Attorney General to inform him of these findings and this resulted in the actions recently taken by the Attorney General to withdraw the prosecutions."
Referencing the erroneous deadline extension, he says "It is recognised that whilst the candidates ought to have been aware of the correct filing date, the receipt of an extension of time may have caused confusion and given the impression that strict compliance with the date was not essential."
The Judicial Greffe says it will take a more robust stance in enforcing the rules relating to expenses forms in future.