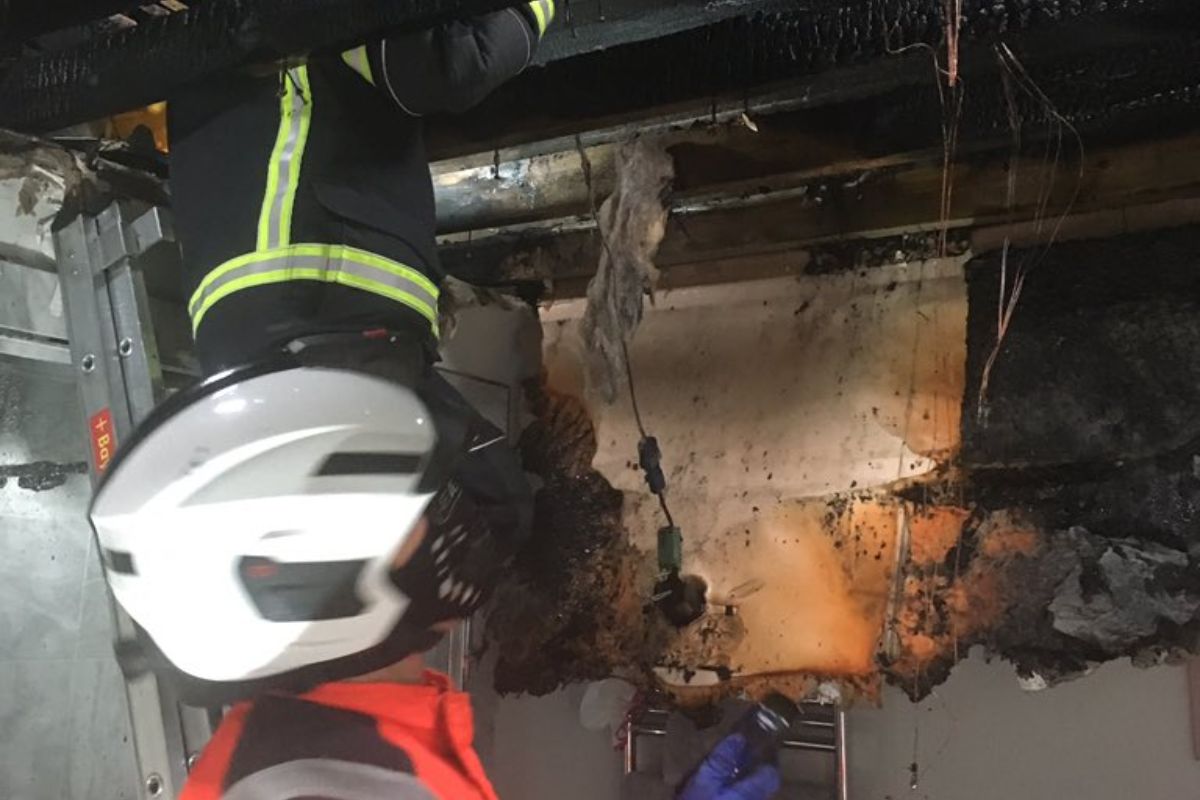 Image Credit: Jersey Fire and Rescue Service
A fire that broke out in a home near Beaumont has been extinguished.
14 firefighters worked to tackle the blaze, which started in the roof space of the St Peter property.
Crews were called at 8:24am and remained on the scene for four and a half hours.
The two residents escaped without injury and Old Beaumont Hill has since re-opened.
The fire caused extensive damage to the upper floor of the building, and is thought to have started in the property's electrics.
Incident update: the fire has now been extinguished. 14 firefighters battled the blaze which started in the roof space of a domestic property extensively damaging the upper floors. No one was hurt during the incident and the road is expected to open within the next hour

— Jersey Fire & Rescue (@JsyFire) January 2, 2019