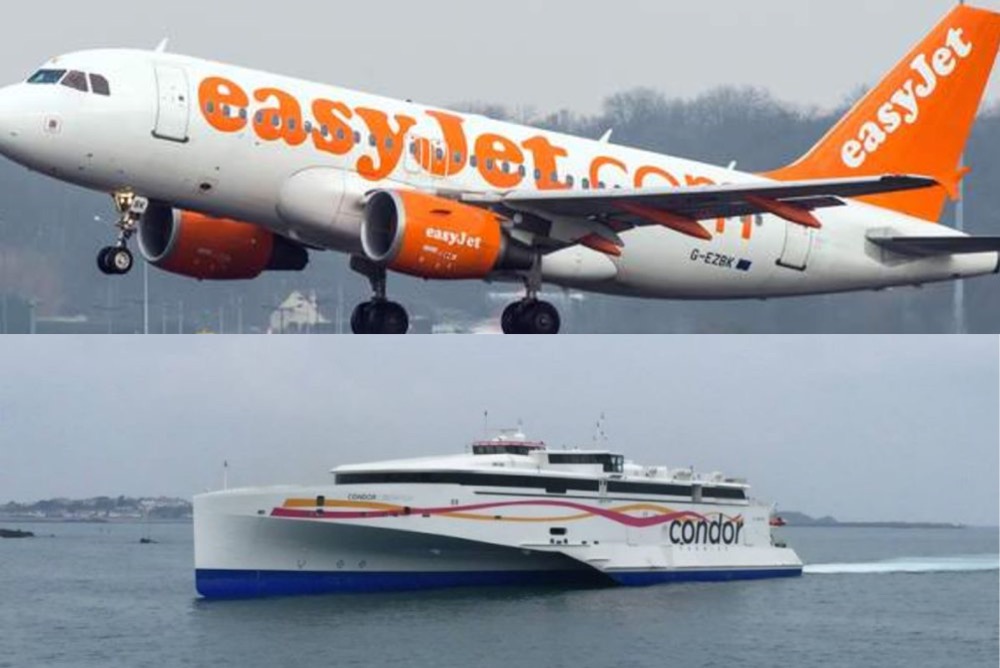 There will be fewer flights and ferry services operating to and from Jersey next month because of coronavius restrictions.
Easyjet has removed the services to Manchester and Glasgow from its booking website from 31 October to 19 December.
It follows the announcement that most UK regions will become 'red' on Jersey's Safe Travel List this weekend.
Anyone arriving from those places will have to isolate for 14 days.
Condor has cancelled fast ferry sailings to the UK during November.
"We have reviewed our schedule, and sadly are left with no option but to cancel all Poole services in November, as we are simply not able to run ships at a fraction of normal capacity." - Paul Luxon, Condor CEO.
Passengers booked on services between 6 November and 3 December are being moved to the Clipper if they still wish to travel.
Ministers had said this week that the borders would not be shut, but they would effectively close 'by default' as operators responded to the inevitable drop in demand from passengers.
Condor has said it will run a service from Poole on 4 December to help students in the UK return home for Christmas. It also intends to run services over the festive period.
Condor has told Channel 103 it does not expect to suspend St Malo services but it may make slight adjustments to some sailings.