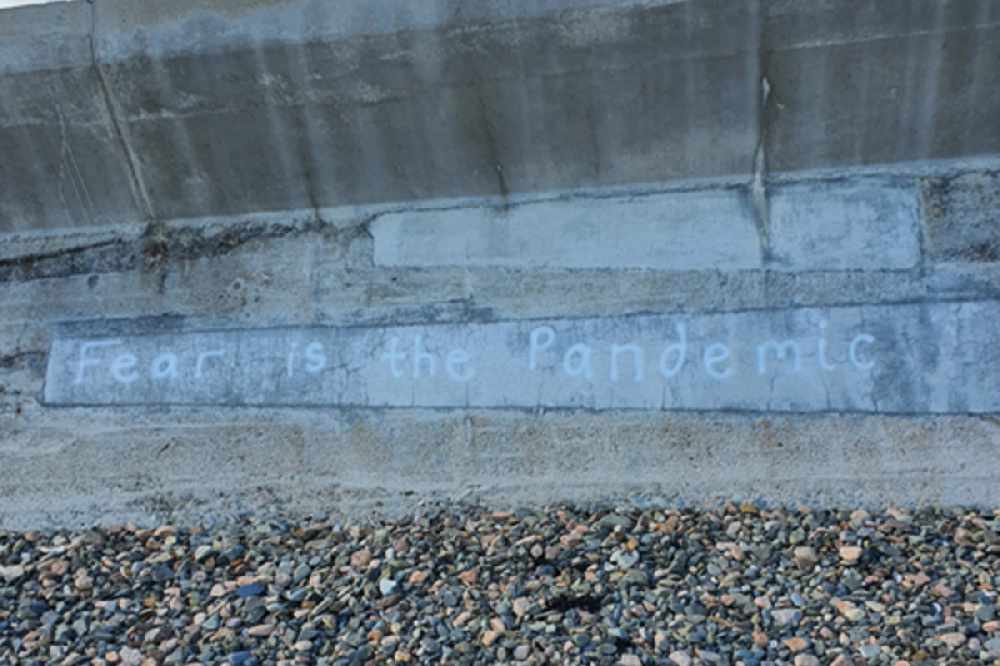 Graffiti saying 'Fear is the Pandemic' and 'Love>Peace' has been sprayed on the sea wall on the south side of the sea wall to the east of the Gunsite slipway.
An image of wings was also sprayed using yellow and white paint.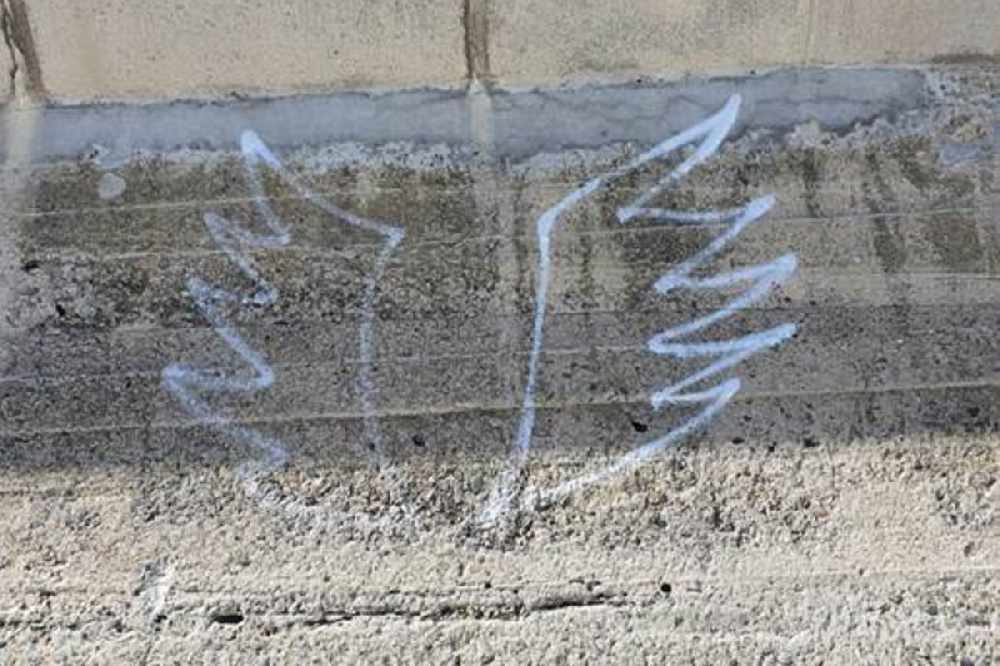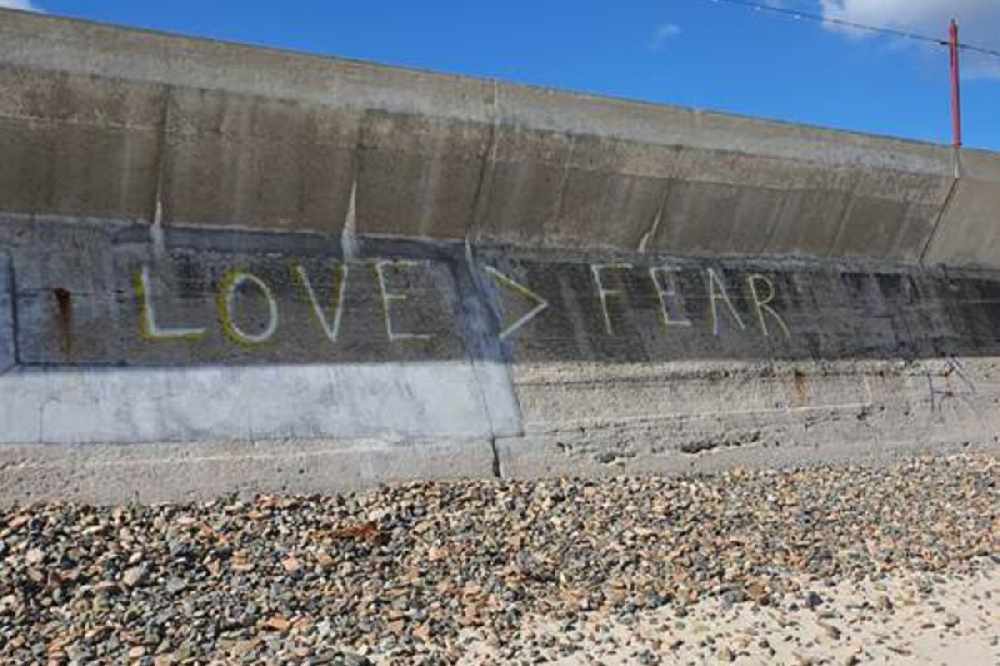 It was discovered on Thursday 14 May.
Anyone with information on who did this is asked to call police on 612612, Crimestoppers anonymously on 0800 555 111 or via its online form.