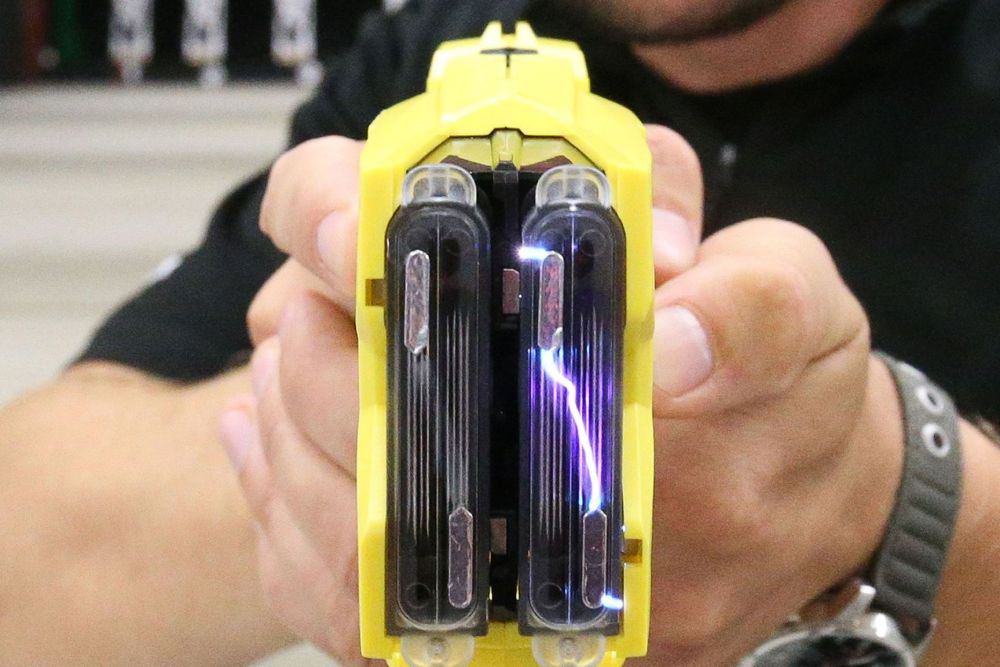 The scrutiny panel investigating plans to allow trained police officers to use a taser at their discretion instead of waiting on authority from a firearms officer wants it to be trialled for a year.
It follows concern over a lack of specific data - such as how often they are used and what the consequences are if children are involved.
The Children, Education, and Home Affairs panel is also worried that it could lead to more police officers being asked to go to potentially dangerous situations on their own and the impact the change could have on vulnerable people and children in particular.
Jersey Police Chief Inspector Mark Hafey has told Channel 103 that taser has never been used on anyone under the age of 18 since tasers were introduced in Jersey in 2014.
Currently, officers have to wait for specific firearms authority to use the device, which has been fired eight times in the last six years.
The Children's Minister has previously said he would not support the proposal - with Children's Commissioner Deborah McMillan also very concerned.
Let's be clear Deputy Ward, the use of taser on children should be prohibited unless absolutely necessary & other options have been exhausted. If this occurs then the Children's Commissioner should be informed & provided with the necessary information to carry out a formal review

— Deborah McMillan - Children's Commissioner (@ChildComJersey) October 22, 2020
CI Hafey says he's met the Children's Commissioner and agrees that there should be a presumption that taser shouldn't be used on children, but he can never say never.
"At some point, there will be a situation where a police officer is dealing with an individual who may be as an example 16 or 17, almost impossible for the officer to judge their age, but such might be the situation that young people finds themself in, that they might be a risk to the public, they might be a risk to themselves or indeed the officer, that taser is an appropriate use at that given time."
Chair of the Children, Education, and Home Affairs panel, Deputy Rob Ward, says it's a very difficult topic.
"What do you do if somebody is at risk? We put our police in difficult situations all the time regards that.
"But what we want to do is just to inform the debate, inform the process of the use of tasers so that we know where we are as an island with this.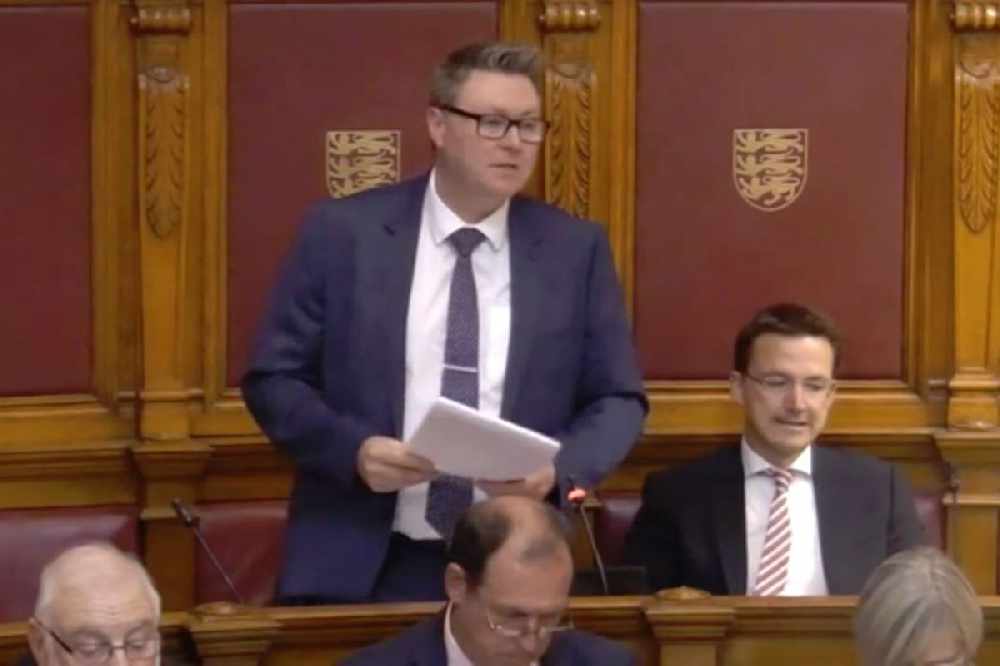 "We don't have to follow other jurisdictions just because they do it, we can make something that's right for us as an island and right for the community here."
Jersey Police have pointed out that the change they are asking for would bring them in line with the UK, the Isle of Man, and Guernsey.
If the amendment to the proposition is successful, a report will have to be brought to the States Assembly with the following specific data:
How many times a taser has been used on a person under the age of 18 during the trial
How many times a taser has been used to resolve a situation involving a person undergoing a mental health crisis or episode during the trial.
A breakdown of the gender, age, cultural and ethnic group of the people whom a taser has been deployed on during the trial, including the nature of use (e.g. drawn, red-dotted, fired)
How many times a taser has been deployed by a Police Officer who was on their own during the trial.
Chief Inspector Hafey has told Channel 103 that he'd be happy to agree to provide data on their use of taser in a years' time if restrictions are eased.
He says not allowing officers trained to a national standard to use taser at their discretion puts officers, the public, and the people they're trying to help at risk.
If approved, 20 more officers would be trained (2 from each of the 5 teams) in the use of taser. There are 15 tasers at the station.
There also been huge concern over using taser in a situation where someone is in a mental health crisis - with one youth worker saying it will scare people away even more, especially when people need them the most.
Chief Inspector Hafey, who says officers have attended 300 such incidents this year already, says taser can be a good option in these scenarios.
"Our starting point will always be to negotiate, that's what police officers do, and there is no time limit on that negotiation.
"On occasion though, if things do escalate beyond the control of the police and those negotiations break down, taser can be a very effective option for officers to consider."
The proposition and amendment will be debated next week.