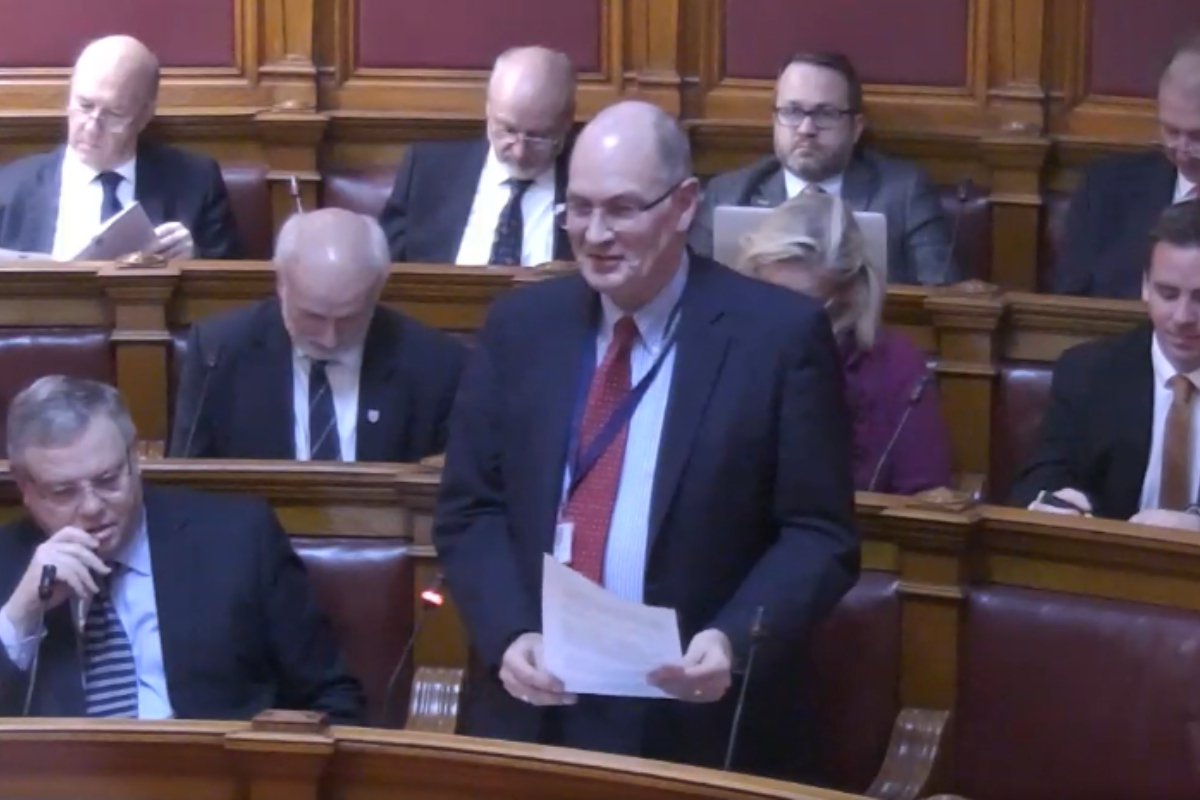 The Constable of St Ouen is investigating the possibility of creating a DNA database of dogs, so owners who don't clear up after their pet can be punished.
Constable Richard Buchanan says he's working with his former chef de police, Clive Murphy, to see if it's viable so an island database can be built. If it is, the Constable is planning to bring forward a proposition to the States Assembly.
The Constables Committee has received an increase in complaints about pet owners not picking up and disposing of mess responsibly.
"We're in the middle of a pandemic and health is key along with cleanliness but there seems to be an irresponsible element of dog owners who seem to think it's fine to let their dogs do their business all over the place and not bother to clear up after it anymore. Then we have the ones who clear up after it and leave the little packages.
"I'm not sure if they think the servants are off but I don't think they know who's going to clear it up."
Constable Buchanan says the database idea was looked at previously but didn't work at the time, because the DNA of what the dog ate also came up. He says he's now been told the system has been refined.
An e-petition has been launched to set up a DNA testing programme. It's received nearly 200 signatures so far.
The increase in complaints about dog mess has coincided with more reports of littering, with the National Trust and Plastic Free Jersey expressing their disappointment on social media in recent days.
Constable Buchanan also told Channel 103 about an increased number of speeding cars in St Ouen. It was also revealed last week that nearly 17,000 vehicles have gone over the 20mph speed limit in St Peter's Village over the last month, with cameras showing that 63 vehicles went more than double the limit.
We have recently analysed the data from our 'smiley face' speed devices for last month. Our biggest issue was in St Peters Village and nearly 17k vehicles going in excess of the 20mph limit. This is a problem and we will be targeting this area, you have been warned! pic.twitter.com/E39R6WYbvg

— St Peter Honorary Police (@StPeterHonPol) May 13, 2020
St Ouen Honorary Police are doing even more speed checks.
Please remember to keep your speed down while driving in the parish. @JerseyPolice @StPeterHonPol @StMaryHonPolice @StBreladeJsy #couldyou #proudtoserve #fatal4

— St Ouen Honorary Police (@StOuenHonPolice) May 18, 2020
"My message to everyone is come on, be sensible, keep your dogs under control, clean up after them, and slow down for goodness sake before you kill somebody.
"We can manage it in normal times, so for goodness sake why can't we manage it now?" - Constable Buchanan.