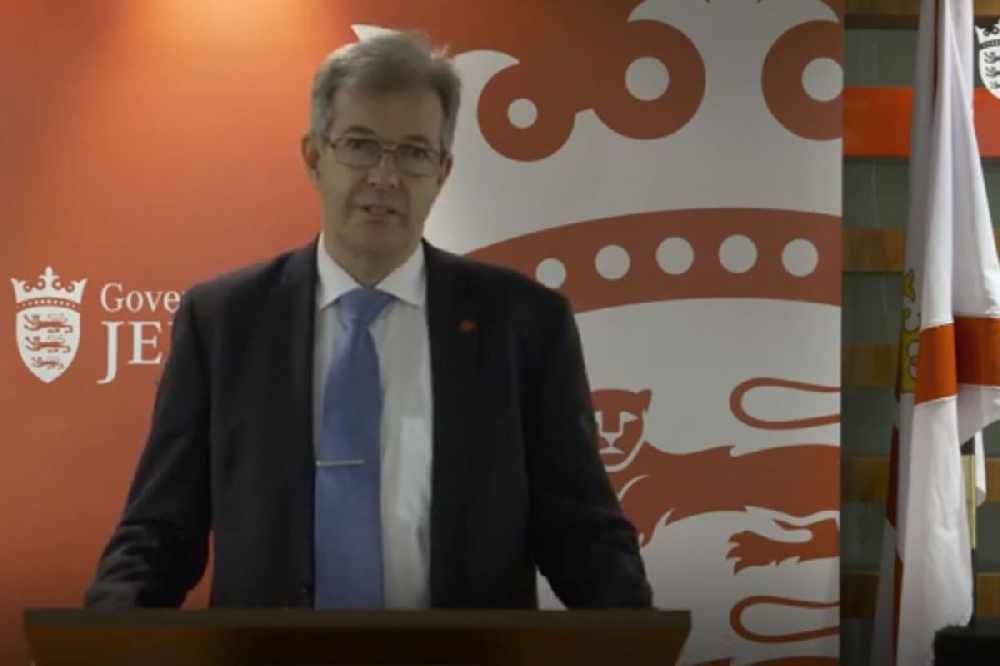 The Chief Minister insists all government resources are being used 'to protect lives, protect jobs and protect Jersey', during the coronavirus pandemic.
Senator John Le Fondre has responded to a letter signed by 19 Jersey business leaders, who have accused him of showing an 'abhorrent lack of leadership'.
The bosses of firms such as Voisins, Randalls and the Co-op have called for an emergency plan of immediate funding so mass redundancies, bankruptcies and high levels of unemployment can be avoided.
Senator John Le Fondre says he understands their frustration and concern, and that protecting the economy is being treated as a matter of the utmost urgency.
Businesses are being told to use their own continuity plans and financial reserves alongside what government is putting forward - although the Chief Minister says he understands this will be more difficult for certain businesses.
He adds that senior officials have been meeting over the weekend, with more measures set to be introduced today to 'protect the most vulnerable sectors of the economy.'
The CM's response in full:
The Chief Minister has read the letter sent by Island business leaders and understands the frustration and concern expressed by its authors.
The protection of our economy is a matter of utmost urgency and is being treated as such by Ministers and officials, who have been working consistently since the start of this pandemic to provide practical and meaningful support to keep businesses open and Islanders in jobs.
That work must be undertaken in parallel with the essential work of our Health and Community Services to provide protection to the most vulnerable in our community.
All the resources of Government are being used to protect lives, protect jobs and protect Jersey.
Businesses should also be using their own continuity plans and financial reserves, alongside the measures already implemented by the Government. We understand this will be significantly more difficult for businesses in certain sectors.
The Government has already announced the deferral of GST and social security contribution on 12 March, the launch of the Jersey Business Disruption Loan Guarantee Scheme and Jersey Recovery Fund on 18 March, and the Coronavirus Payroll Co-Funding Scheme on 20 March.
Across the weekend senior officials have been meeting with business leaders to develop additional measures to protect the most vulnerable sectors of the economy.
As a result, further detailed information has been published on the Government website at www.gov.je/coronavirus. Detailed guidance on the operation and practicalities of schemes already announced is being drafted and disseminated.
Business support info - https://www.gov.je/Health/Coronavirus/Pages/GovernmentSupportForBusinesses.aspx
Further measures to help local businesses are due to be announced by the Economic Development Minister this lunchtime.
In a tweet on Monday, Economic Development Minister Senator Lyndon Farnham says the government will dig deep in to States reserves if necessary to help the economy through this.