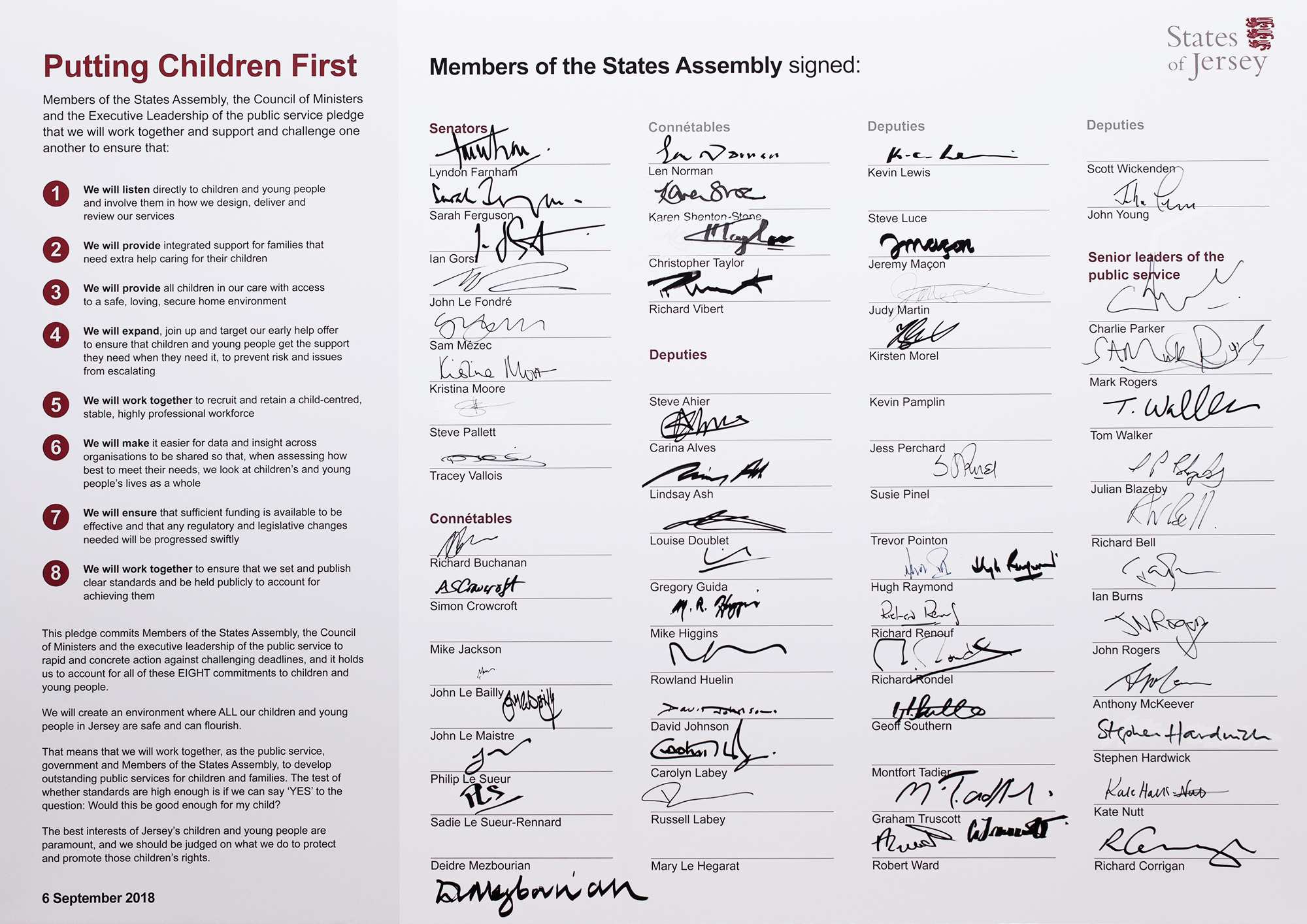 Seven States Members haven't signed a pledge to put children first.
It was introduced in September after inspections exposed a legacy of failures in Jersey's social work services.
42 States members and 11 senior public service leaders have signed the pledge, which vows to uphold the rights of every child in the island.
Deputies Steve Ahier, Mary Le Hegarat, Steve Luce, Kevin Pamplin, Jess Perchard and Scott Wickenden have decided not to put their names to it, along with Constable Sadie Le-Sueur Rennard.
Deputy Le Hegarat says she feels she couldn't.
"From a scrutiny perspective, I feel that it's imperative for me to be seen to be impartial and not to be just signing up to something because that seems to be the right thing to do.
"What are we pledging to do? We aren't really concretely saying what we're pledging to do and I think for me, it needs to be clear what we're looking to achieve."
"It wasn't a matter for me as to who was or wasn't signing it. I was not signing it because I want to see clear things that the Council of Ministers are going to do to improve the lives of children and young people but across the board, the whole of our population as opposed to pledging something with no substance to it."
STATEMENT

As I've explained over the past few weeks, I'm the Vice-Chair of the Care of Children in Jersey Scrutiny Panel & I've not signed the Children's Pledge yet. I'm a dad of 2 & im proud & committed to be on this scrutiny panel alongside my new colleagues of the assembly.. — Deputy Kevin Pamplin (@KevinPamplin) November 9, 2018
Children's Minister Senator Sam Mezec says it's important to respect the position of those who haven't signed.
"Some States Members have not signed the Pledge, and it's important to me to understand their concerns, respect their position and for us to create a mutual understanding of where they see their role in this bigger picture of supporting children in the island and know how I can work with them."
He says the pledge will now be 'rolled out as an island-wide campaign for the community to show their commitment to putting children first.'