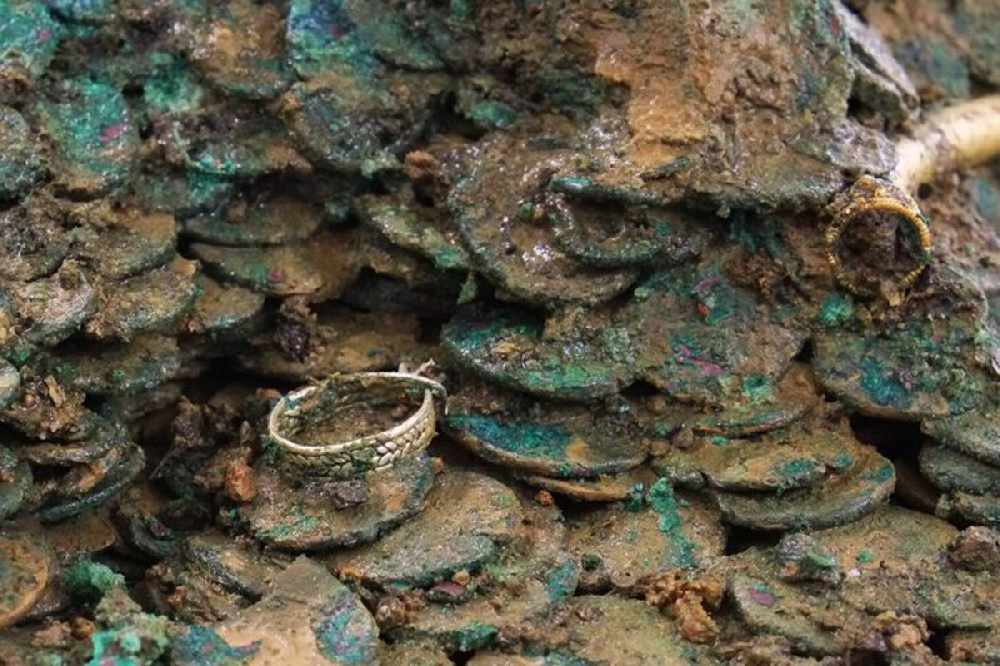 The Celtic coin hoard discovered in Jersey eight years ago has been set as an official Guinness World Record.
It's been confirmed that 69,347 coins were found in 2012 by metal detectorists Reg Mead and Richard Miles, leading to the record of 'Largest collection of Iron Age coins discovered'.
The previous record in the British Isles was the 1978 Cunetio hoard of 54,951 low copper alloy coins in Wiltshire.
"We've known for a couple of years that the Guinness World Records were interested in recording this as such, but it has to go through a fairly meticulous process with them to record that.
"Finally at the end of last year, we've just had notification that it would be accepted and then a couple of weeks ago we received our certificate!" - Richard Miles.
The largest deliberately buried hoard of coins found in the world was the 1908 Brussels hoard containing c. 150,000 silver medieval pennies of the 134th century AD.
Some of the treasure from the Jersey hoard is on display at La Hougie Bie Museum, with the story of why it was buried, by who and when.
"We are not surprised at this achievement and are delighted that such an impressive archaeological item was discovered, excavated, examined and displayed in Jersey. Once again, it puts our Island in the spotlight of international research of Iron Age coinage and demonstrates the world-class heritage that Jersey has to offer." - Olga Finch, Curator of Archaeology for Jersey Heritage.
The Jersey record can be viewed here.