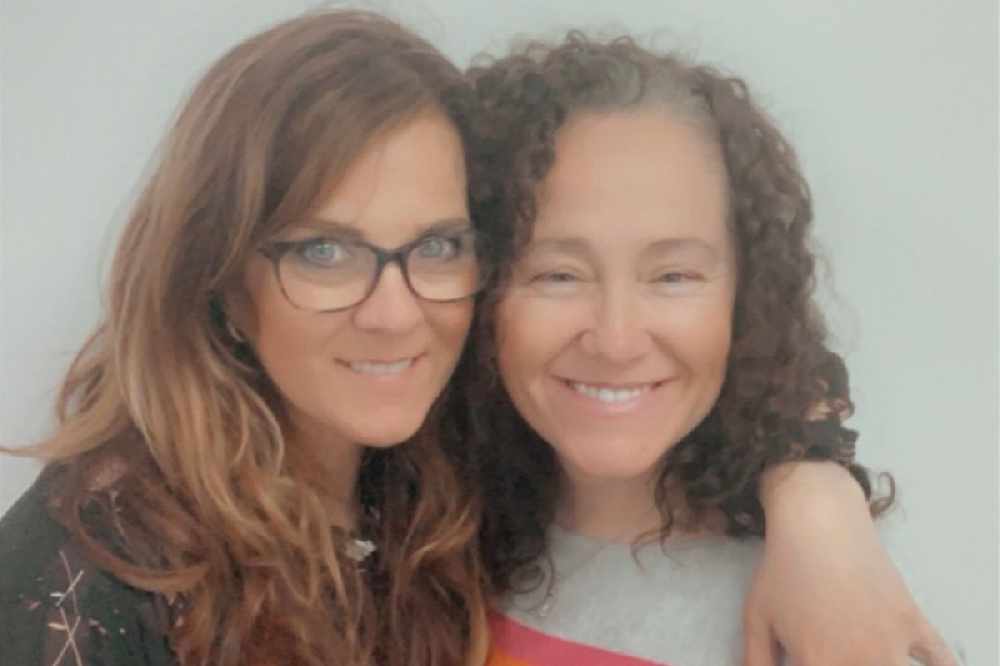 Melissa Nobrega (R) is moving to Australia with her husband. Picture Credit: Caring Cooks
The outgoing CEO of Caring Cooks hopes the charity will be serving healthy lunches to all primary schools in Jersey by the end of next year.
Three schools currently take part in the school meal pilot project and Caring Cooks has just won a contract to feed secondary school pupils too.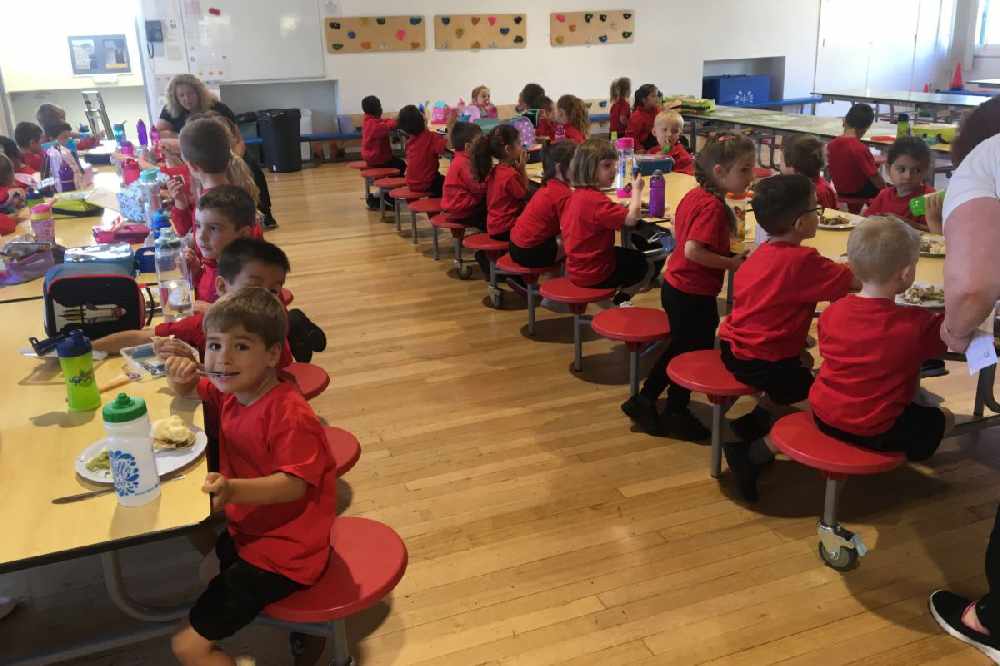 A proposition was debated just before Christmas last year to extend that pilot scheme to all primary schools. It was rejected by three votes, much to the frustration of the Children's Commissioner.
So what is @GovJersey doing to tackle food insecurity and promote access to healthy food amongst all of our island children?

— Deborah McMillan - Children's Commissioner (@ChildComJersey) December 15, 2020
The pilot - which is running at Janvrin, Samares, and St Luke's, is due to run until the end of 2021.
Melissa Nobrega, who is standing down as CEO from 1 May to move to Australia with her husband, is hopeful of seeing the charity offering nutritious meals to more primary schoolchildren.
"The government are very keen to roll this school meals programme out to every primary school in Jersey, which is 22 of them.
"We are working closely with them to help them do that. Obviously, it's got to go through a tender process and we will be tendering for that and we really hope that by the end of next year, we will be serving all 6,500 primary school children with our healthy school lunches."
The charity was launched by Mrs Nobrega in 2014 to help families who were struggling to buy nutritious meals for themselves.
It included schemes like 'Who Gives a Fork', the 'Weekly Meal Service' and the 'Kitchen Garden Project'.
Her husband is one of just 184 Europeans to be granted a global talent visa, and they are moving to Australia in the summer.
Melissa will stay on the Board of Directors but will be replaced as CEO by Yvonne Corbin.
"She really believes in the vision that we want to achieve and our mission of supporting and teaching every child in Jersey's life by 2032 - one of our main programmes.
"She's a dynamic leader, she's part of the IOD (Institute of Directors), she's very well known in Jersey, and she was the perfect choice."