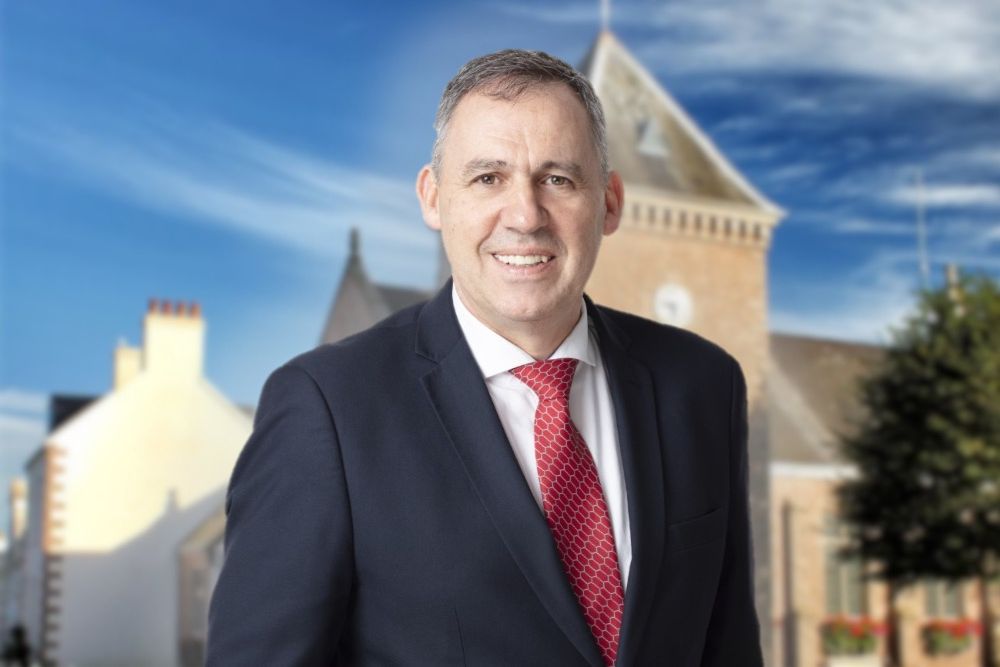 Andy Jehan will be the next Constable of St John.
The former parish procurer has been elected unopposed.
No other candidates for the role came forward at a nominations meeting on Wednesday night.
Mr Jehan (57) is a consultant for Woodside Logistics and Chairman of Jersey Business. He previously spent four decades rising through the ranks at Jersey Post.
He also spent 20 years in honorary parish roles, including as Procurer du Bien Public.
Mr Jehan put his name forward earlier this month, saying he wanted to focus on strengthening communication and community involvement.
He said he would 'work to ensure the government is held to account' and that he is interested in areas of the economy, environment and transport.
The position of Constable of St John became vacant because the Royal Court instructed Chris Taylor to resign following his conviction for dangerous driving.
Had another candidate come forward, it would have been the first contested election for Constable in the parish since 2003.
Mr Jehan says he was expecting a fight for the job of father of the parish:
"I was surprised. I expected an election. I wanted an election.... I likened it to my wedding day - it was a mixture of excitement and nervousness altogether. I was elated when I was confirmed Constable-elect.
Top of my to-do list is to deliver a leaflet to every household in the parish with my views on how we can take the parish forward. I will be doing that over the next four weeks and I look forward to meeting many parishioners."
Mr Jehan says he has fulfilled a life-time ambition to enter politics.
"I think there's an issue across the island in terms of politicians and trust. It is not limited to St John. Communication needs to be improved across the island. Politicians need to start listening to the public. I aim to do that. One thing I hope to do is hold a 60 minute meeting after every Parish Assembly where parishioners will be able to challenge me on how I voted in recent States Assemblies and also discuss future propositions that are coming before the States."
Scores of islanders have expressed their support on social media, including numerous States Members:
Congratulations @AndyJehan and welcome. Look forward to working with you.

— Russell Labey (@RussellLabey) March 31, 2021
Many congratulations @AndyJehan looking forward to working with you.

— Senator Ian Gorst (@Ian_Gorst) March 31, 2021
Whilst I would usually prefer to see a contested election take place. I am delighted to see @AndyJehan elected Constable for St John and look forward to working with him in the @StatesAssembly no doubt he will deliver on his plan to connect his parish thru committed leadership https://t.co/iCUgolebn5

— Kristina Moore (@Moore4Jersey) March 31, 2021
Parish deputy, Trevor Pointon, has told Channel 103 that he 'would extend a welcome to Andy and looks forward to working with him'
Mr. Jehan is due to be sworn into office on 30 April.