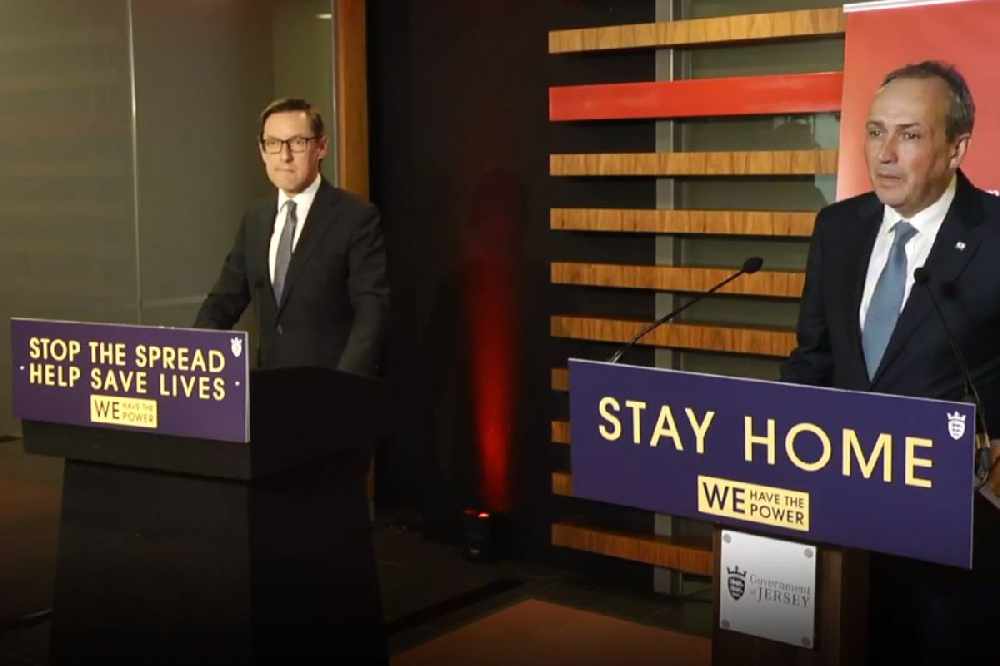 All retailers in Jersey can reopen from Monday 18 May, as long as they can make sure two-metre physical distancing can be maintained.
Larger retailers and open-air recreational sites have been allowed to operate again this week after Jersey moved to Level 3 of its coronavirus lockdown exit strategy.
That has now been extended to smaller shops.
Senator Lyndon Farnham says this decision follows expert medical advice that underpins all government decision making.
"The move through Level 3 has had an immediate, positive effect on various aspects of our community life. For many islanders who live in smaller properties and have been isolating on their own, or have had no access to outdoor space, the changes have given much needed freedom - which is essential for their mental health and wellbeing.
The move through Level 3 has allowed some of our larger retailers to re-open, getting their employees back to work and giving Islanders access to much-needed products and services. This is an important first step in ensuring that our economy is prepared for the post-pandemic recovery that will come."
Senator Farnham, speaking in a media briefing, says talks are ongoing and guidelines are being prepared to allow the next groups of businesses to open - which include dentists, hair and beauty, and health and fitness.
A new Economic Council will be built to help Jersey's economy to recover. Senator Farnham says that will include 'respected, leading community figures from within the Jersey community'.
The second phase of the government's co-funding payroll scheme has paid out around £5.5million so far and runs until June. Treasury has budgeted to extend the scheme until August. That allows businesses to apply for 80 percent of workers' wages to be paid up to £1600 a month.
The UK government announced earlier this week that its furlough scheme will be extended until October.
"We are acutely conscious of the possibility of a "cliff-edge" occurring when the Payroll Scheme is eventually withdrawn, particularly for those businesses and industries that are seasonal and rely heavily on tourism. I want to reassure our Island businesses that we will provide ongoing fiscal support to those worst-hit right through the pandemic.
"Officials are working to assess the best ways to mitigate the risk – protecting businesses who may be most vulnerable." - Senator Lyndon Farnham.
The Business Disruption Loan Scheme has now been amended to allow ALL local businesses to be eligible to apply. Around 20 loans have been approved at a total amount of £798,000, of which £689,000 had been drawn down.
"Our economy, our physical and mental health, and our cohesion as a community are intrinsically linked. As I've said repeatedly, keeping people in work, providing stable finances for the Island and every household, is essential to Islanders' long term mental and physical health. Ensuring the well being of one part of our community has an extremely positive impact on the other."
More to follow...