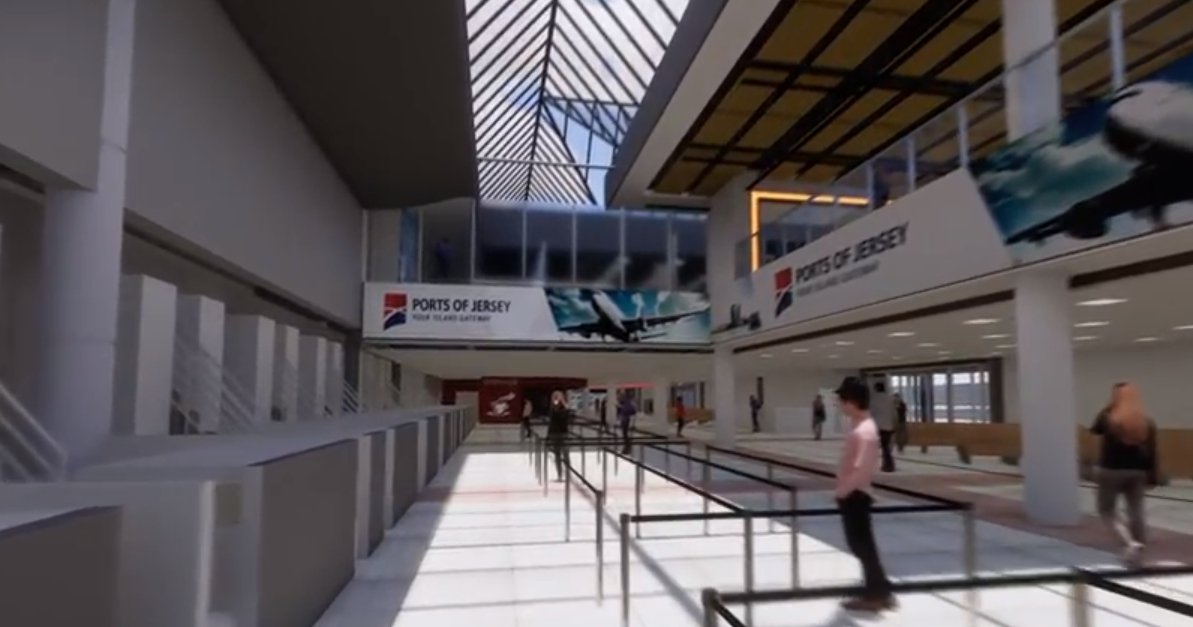 The £42 million redevelopment of Jersey Airport has been put on hold.
Ports of Jersey has made a revised planning application, bringing forward work to upgrade the passenger pier to the departure gates.
Steve Tanner says customers want to see that done earlier than had been planned:
"Previously we were just looking at the integrated terminals - so we were combining departures and arrivals - and a later phase the pier was going to be addressed as well. So the ageing pier, where people have complained about temperature, seating, the environment, things like that - that's now all going to be upgraded in line with the integrated terminal and we'll have a two-level pier."
Work is likely to be delayed by around 3 or 4 months.
Ports of Jersey is also still trying to resolve a pricing dispute with the competition regulator and says it's prudent to 'hold back' on funding the work until a decision is made in June.
"While Ports of Jersey believed the outcome will provide greater clarity over future cashflows, at this time there is some uncertainty over the outcome. In light of this, it has been decided to take a prudent approach and temporarily hold back from committing to the necessary funding of £42 million and consequently, the actual construction work on the integrated building has been paused." -PoJ statement
In the meantime, a 30 metre no-traffic exclusion zone outside the terminal buildings is being brought forward.
Plans for a revised road layout and new drop-off and pick up zones will be published within the next three months and open to feedback.