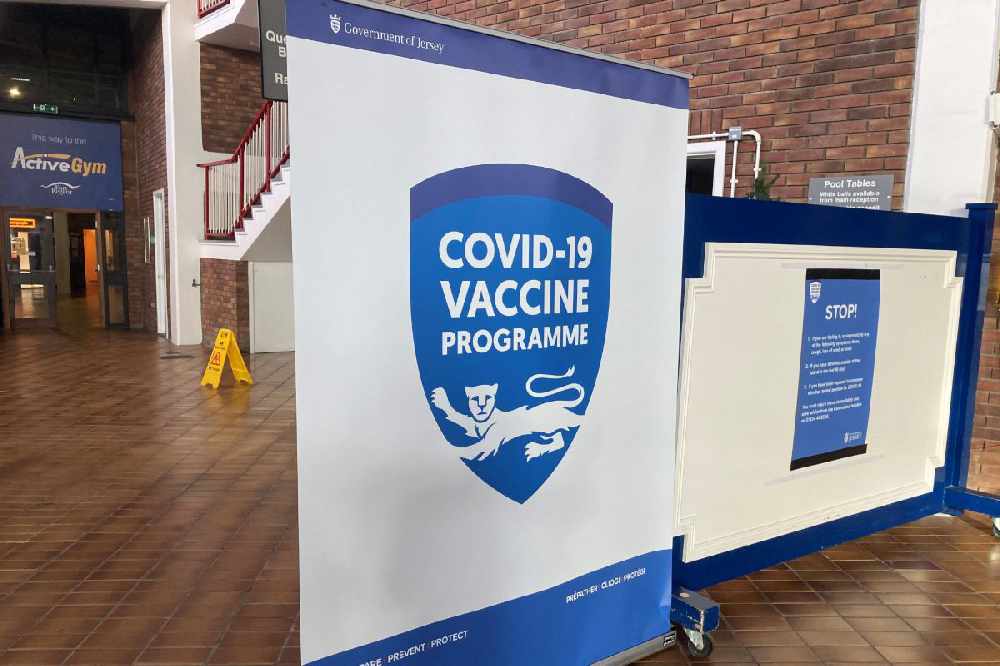 Practically all over 80s in Jersey have now received their first coronavirus vaccine dose.
Based on 2019 population estimates, 99.6% of over 80s (5,032 people) have got their first jab as of Sunday 28 February.
93% of 70 to 74-year-olds and 85% of 65 to 69-year-olds have also got their first dose.
30,191 people have got their first dose so far. 33,511 doses have been administered in total.
4,166 doses were administered between 21 February and 28 February.

The number of 60-64 year-olds given the first dose from 21 February to 28 February went up by 19%.
31.09 doses per 100 in population have been given in Jersey (as of 28 February). That compares to 31.07 in the UK and 29.90 in Guernsey (as of 23 February)
Two-thirds of care home staff have now been fully vaccinated.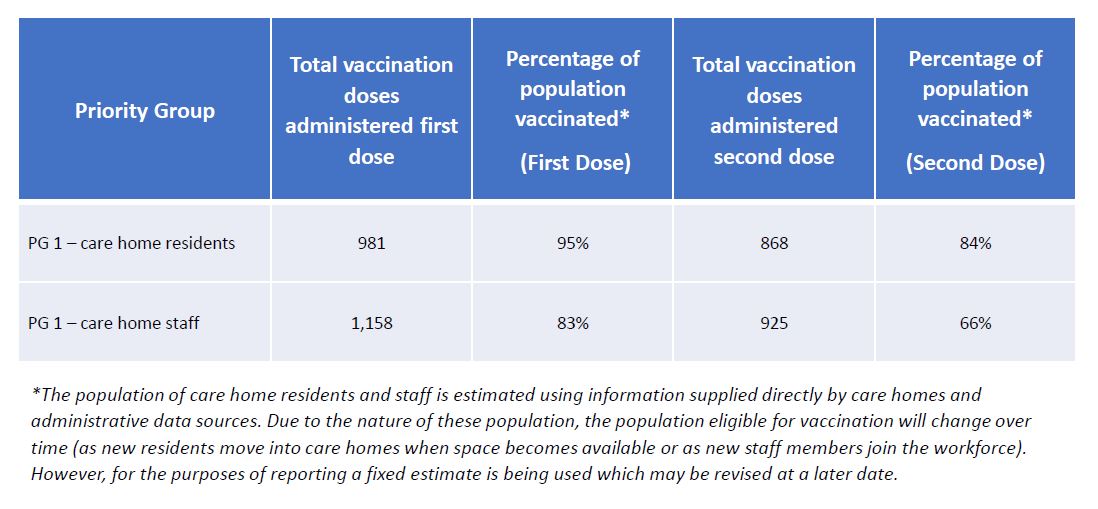 More than 80% of high-risk islanders have got their first dose, along with 65% of those at moderate risk.
90% of frontline health and social care workers have got the first vaccine, while 36% have got the second vaccine
63% of other health and social care workers have got the first vaccine, with 20% receiving the second.
"It is incredible that we can offer data, to be best of our knowledge, on the take up within the various priority groups as it illustrates the amazing achievement we as an Island can celebrate.
"90% of frontline Health and Social Care workers have received their first dose which is such good news for the health of Islanders. This group will soon also receive invitations to get their second dose, meaning those who work with our most vulnerable in the community can feel protected and offer that protection to those they care for and treat. I encourage everyone who receives their second dose appointment to please take it up to fully protect themselves from COVID-19." - Becky Sherrington, Head of the Covid-19 Vaccination Programme.
"Without wishing to suggest that people rely on others being vaccinated to protect themselves, it is also true to say the more people as a whole that are vaccinated, the greater the protection for the population as a whole.
"The vaccine obviously protects the individual from serious disease and moderate disease and very often infection as well, but the vaccine also reduces transmission of infection from one individual to the other, and so herd immunity does come into it, and that will help cater for those who have not had a very good response to the vaccine or have not been vaccinated for one reason or another." - Dr. Ivan Muscat, Deputy Medical Officer of Health.
Over 80s and frontline health workers will get text messages or emails from today (4 March) telling them when they can get their second doses.