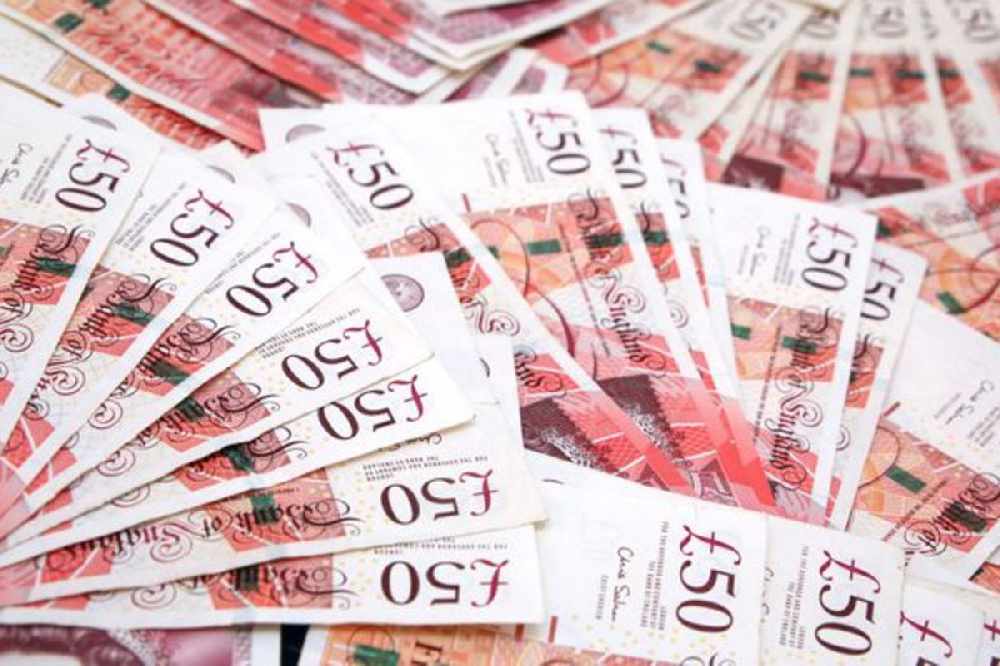 It's predicted that government income could drop by £80 million compared to last year because of the impact of the COVID-19 crisis.
There's a warning that it won't return to pre-Coronavirus levels until 2022.
A £25 million increase to £875 million was forecast last autumn, to go up gradually to £985 million in 2023.
However, the government says the restrictions put in place to mitigate the spread of coronavirus has had a significant impact on the island's economy.
The Treasury and Exchequer's Income Forecasting Group is predicting that public revenue will be around £106 million lower than what was forecast last autumn. Around 50 million is because of a downgrade in income tax forecasts, £15 million from lower stamp duty and £20 million from lower GST.
£8 million is from reduced impôt duty, £6 million from other income and £6 million from 'increased provisions for bad debts.'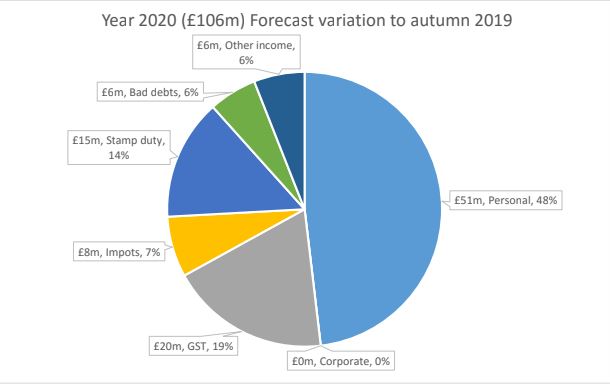 Economic growth is forecast for 2021 and beyond, however it might not return to pre-COVID levels until at least 2025.
Forecasts for 2023 show that revenues will be around £58 million lower than last autumn's forecast. That's primarily going to be because of a £35 million reduction in income tax forecasts.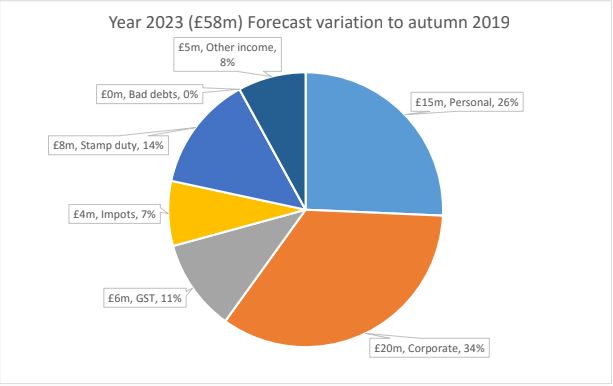 "The forecasts published by the Income Forecasting Group today make for serious reading. It has been clear since March what effect the Coronavirus pandemic is having on jobs and business, but we can now see the size and duration of the impact that COVID-19 is having on our public finances.
"The report makes clear that our revenues will be significantly reduced this year and next, in particular, and through to at least until 2024, compared with what we expected at the time of the Government Plan. The Government is urgently reviewing our public finances and secured a new £500 million debt facility earlier this month, to ensure that we have sufficient funds to maintain public services and to stimulate the economic recovery.
"The Government's priorities during this emergency have been the health, wellbeing and livelihoods of Islanders, and the health of the economy and work is underway to develop measures to stimulate the economy, to get people back to work and businesses trading and investing again." - Deputy Susie Pinel, Treasury Minister.
The Forecasting Group says these predictions are 'highly uncertain' as a number of coronavirus risks remain:
* The medical situation may require a longer period for significant parts of the economy to be shut down or a second phase of restrictions.
* A larger impact on financial services, through a contagion effect either from the global or local economies. This is a particular risk to corporate tax, as banks pay a significant proportion of corporate tax and may see reduced profits in the event of suffering significant loan impairments.
* Long-term structural impacts, for example, due to the failure of some key businesses.
* A reduction in travel to and from the Island in the medium term, which would delay the recovery in the visitor economy and could hinder the development of new business for exporting sectors.
* A prolonged reduction in domestic demand due to a strain on household finances and reduced consumer confidence.
* A prolonged reduction in business investment due to a strain on corporate finances and reduced business confidence.
* Changes to consumer behaviour, for example, an acceleration in the shift to online retail.
* In addition to downside economic risks, there is a further layer of downside risks to income tax, such as bad debts increasing more than predicated and fewer high-value residents staying and paying taxes in the island.
Longer-term risks also remain, such as the uncertainty over Brexit and the UK's future trading relationship with the EU.