Help A Jersey Child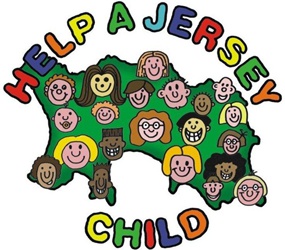 Want to Help A Jersey Child?
All the information that you need to find out about the charity is right here.
Whether it be information about our sponsor or how to advertise your fundraising event for free on Channel 103, everything can be found on this site.
The next Help A Jersey Child meeting is TBA.
All applications to reach us no later than TBA.
Mission Statement
Help a Jersey Child will seek to support individuals or groups of disadvantaged children or young people. Help a Jersey Child will also work with groups or charities to support a specific local project'.
Events
If you are organising an event to help raise funds for Help A Jersey Child, you can advertise it for free on Channel 103's Island Info.
Channel 103 and Help A Jersey Child cannot guarantee that all events will be put onto the Island Info diary and/or Channel 103 website – however, we will try our best!
Contact
To contact the Help A Jersey Child administrator, please email [email protected] or [email protected].
To download an application form, please click here.
Who We've Helped
Here's a list of just some of the beneficiaries of Help a Jersey Child:
o The Jersey Child Care Trust
o The Jersey Scout Group
o Mont A Labbe School
o Autism Jersey
o Centrepoint Nursery
o St Paul's Football Club
o East District Girlguides
o St Luke's School
o Respite Care and Equipment
o The Jersey Foster Carers Association
o The Child Development Centre
o Swimming Lessons at Aqua Splash
o Highlands College School
o Brighter Futures
Fundraising Tips
Getting started
Think carefully about your fundraising before you start, very often the simplest challenges or events reap the most rewards.
How to get others to help you
Some people will support a charity solely because they believe it is a good cause and deserves the money. Others may support a charity because of a very personal reason regarding themselves, family or friends. However, very often the main reason for giving money to charity that does not fall into the categories above can be for two broad reasons:
The persons giving money get some benefit, they have fun by participating in an event or challenge, they might win a prize, or just enjoy being involved in a social event – fundraising should be fun.
Secondly, it's all about YOU! – People give money to people, not to organisations. However good, forthright and worthy Help A Jersey Child is, it is you that they will support in raising money on behalf of the charity.
Support will come from those you will have contact with simply because it's you. Make sure you have noted all potential contacts. This should include friends, family, work colleagues and don't forget your employers.
What will the money I raise be used for?
Help A Jersey Child will actively seek to assist disadvantaged local children or young people who may not be eligible for support from existing charities or local government support groups. It will also look to help suitable Jersey Charities who need additional funding.
Where do we deposit sponsorship money?
Cheques can be made payable to Help A Jersey Child and taken to any branch of Lloyds Bank or Channel 103. You can deposit cash at any branch of Lloyds Bank.
Help a Jersey child fundraising events
At Help A Jersey Child, we are fortunate to have a wide variety of groups and individuals organising fundraising events in aid of Channel 103's charity.
Running your own events can be very profitable and great fun but avoid biting off more than you can chew.
Always check with Help A Jersey Child before proceeding with any public event that presents any hazards for participants or spectators. All public events will need insurance cover, so call us first.
Make sure you have thought about your plans in detail – consider any cost implications.
If your event is a sponsored activity, ensure it is something that people are going to want to do.
If possible, set up an event that revolves around the involvement of your workplace, a local sports club, pub or school to ensure you have a captive and supportive audience.
How can your employers help you?
Depending on the type of company you work for, you may well have customers or clients who would be happy to support you either through offering goods for an auction, prizes for a raffle….be creative. Ask for permission to make an approach.
Whatever company you work for, you will have suppliers of some sort, these should be regarded as a good source of support.
Remember your company undoubtedly will be spending substantial amounts with many suppliers and with a bit of persuasion in the right quarter, you should have some success.
Whether you work for a large or small organisation, this can often be the best place to start your fundraising.
If your company operates a matching scheme, they may consider you pound for pound (up to a limit) for a fundraising event that you organise, or they may consider supporting Help A Jersey Child with a donation.
Fundraising guidelines
The following guidelines should be followed and adhered to:
Registration
Please register with the Help A Jersey Child office. This can be done by calling 01534 888103. This will help us to support you and enables us to identify and fraudulent "fundraising". We can supply you with stickers for collection boxes.
Publicity
If you are publicising an event for Help A Jersey Child, please avoid making it sound as if it's a Channel 103 event. This might sound strange, but we get many calls with enquiries about an event which we know nothing about, simply because a well-meaning person has put 'in association with Channel 103 on their poster or press release. Please apply this rule to any published material related to Help A Jersey Child, and be sure to let us see copy artwork before it goes to print.
Please stick to simple phrases like "in support of the Help A Jersey Child Appeal" or "All proceeds to Help A Jersey Child". Unfortunately, we can't guarantee any on-air publicity for your event.
Collections
We do not normally supply Help A Jersey Child collection boxes. If you wish to collect cash for the charity as part of your fundraising event, we can supply stickers to put on your own container. These can be secured on the counter in a pub, restaurant or shop, but please be aware of the major restraints of this kind of fundraising. We also, on police advice, do not encourage collecting on the street or from house-to-house.